Wales: Swansea City co-host leaves their stadium
source: www.walesonline.co.uk; author: Agnieszka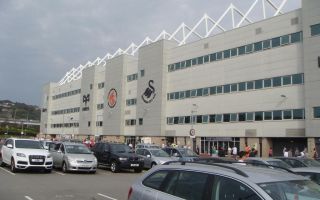 According to WalesOnline rugby team from Swansea considers building their own stadium. For 14 years Ospreys have been sharing Liberty Stadium with football team Swansea City.
Owners of Ospreys plan to leave their present ground and build a new state-of-the-art stadium. The former winners of The Anglo-Welsh Cup had been playing their games on little stadiums St Helen's and The Gnoll until 2005 and then moved to Liberty Stadium.
21,000-seater however appears to be too large for the club to play on. Average crowds during their matches are not much bigger than 7,000 and the team most often played with over half the stadium seats empty.
A solution to this problem could be building considerably smaller venue, with a capacity not exceeding 12,000. Such a compact stadium could provide much batter atmosphere during matches.
Osprey's moving could also benefit Swansea City. The club have for some time wanted to expand the stadium, however it was too large for the team they shared it with and their plan never went through. If Ospreys build a new stadium, Swansea will be free to rebuild Liberty Stadium.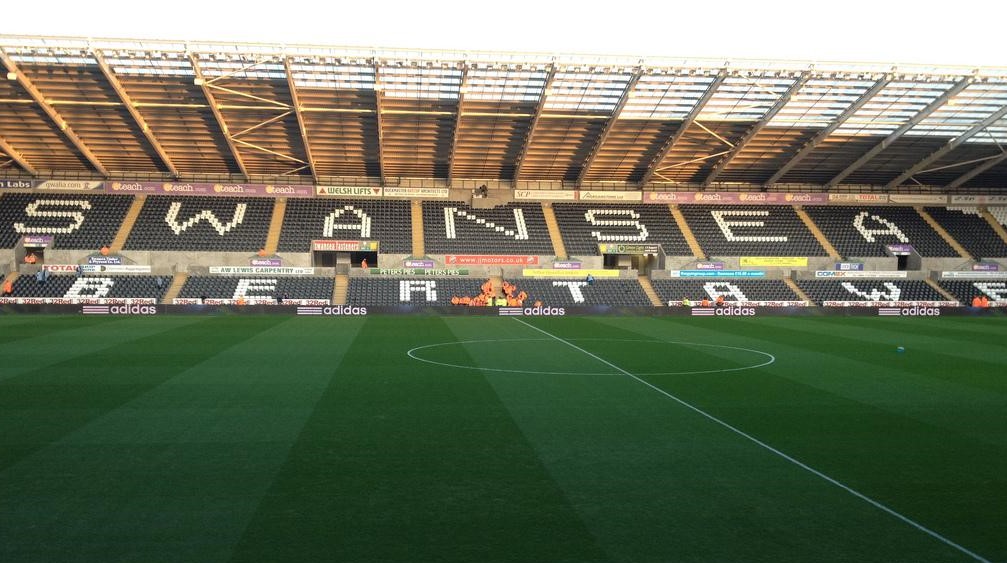 ©SwansFC

New Ospreys stadium would be a part of a larger sports facility, which they will share with Glamorgan County Cricket Club and Welsh Netball.
It is still unknown how much the stadium is going to cost. Some wonder whether it is going to be more expensive than 14-years-old Liberty Stadium, which cost £27 million.
Despite the lack of information about the possible cost, there is some information about its location. It is said, that it could be just off the junction 43 of the M4 at the nearby town Llandarcy.
In conversation with WalesOnline an anonymous source explains some reasons for moving from club's current stadium:
"The Liberty is a great venue but it's probably a bit big for the Ospreys at this point. You only have to look at Glasgow. They attract 7,500 supporters into quite a compact stadium at Scotstoun and everybody says the atmosphere is brilliant. But when the Ospreys have the same sort of crowd people say the experience is flat. Switching to a new ground would give them total control of matchday revenue as well as potentially making for a better atmosphere."