StadiumDB Newsletter: Issue 72 - Popular Vote over, what's next
source: StadiumDB.com; author: michał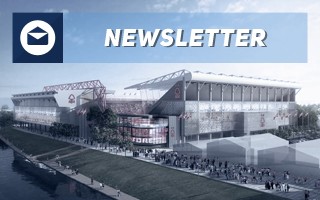 With 35,330 votes we're done with the Popular Vote for 2018, now waiting for one last vote from the Jury so that we can provide you with full results on March 7. What else happened last week?
It's been a true 29-day long rollercoaster. Now the Popular Vote is over, with 35,330 votes cast. Which is almost exactly within the 30-40k margin we expected when starting the Popular Vote. But we never could have anticipated from which countries the votes would come. For now we can confirm that vast majority of this year's online votes came from Russia, Iran, Hungary, Belarus and Austria, leaving other countries behind. More detailed information will be presented shortly. Announcement of the winning stadium will take place on March 7, when we also plan to give you the winner of the Jury Award. Detailed schedule will be released soon, we're still waiting for the Jury verdict.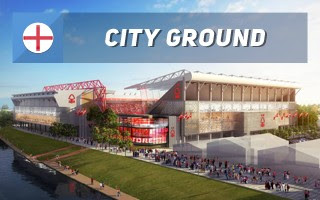 Awards aside, the biggest hit of last week was surely Nottingham Forest's announcement of stadium redevelopment. While public consultation and planning application are still to come, the vision by Benoy is indeed impressive. Making use of the riverside location, new City Ground would reach 38,000 seats and works are expected to start in mid-2020.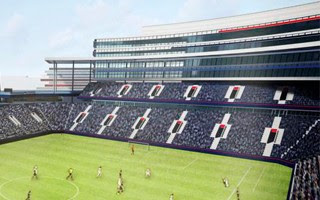 Good news comes from Indianapolis, where investor Ersal Ozdemir is just a few steps away from delivering his proposed MLS-ready stadium. It's not all roses, though. Under approved conditions he would have to put forward 20% of the project in advance and have a deal with MLS at hand in order to launch construction. Still, a move forward in the end, even with such conditions the proposed $150-million stadium could be delivered.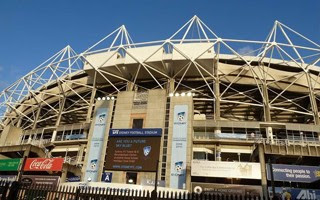 Meanhile in Sydney we're waiting for the most important news this week. Why? Because last week a verdict was announced for March 6 in what may be a crucial lawsuit regarding Allianz Stadium. The building is expected to be torn down soon, dismantling has already begun. But when, or in fact if the operation is to proceed, will depend on Wednesday's ruling. Here's why...
And finally we move to Jerusalem, where upgrades of Teddy Kollek Stadium (Israel's de facto national ground) have begun. It's the last of many rounds of changes, which will see a brand new roof over the south stand, new CCTV and facial recognition systems, new private boxes and disabled locations. This follows upgrades from recent years, which include sound system and photovoltaic panels.