StadiumDB Newsletter: Issue 71 - Finalists, Osasuna and more
source: StadiumDB.com; author: michał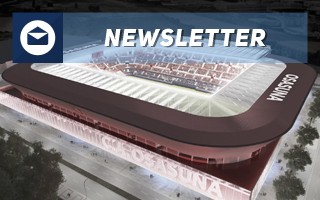 We've learnt names of all 10 stadiums that go through to the Jury Vote final. We're also 23,000+ votes into the Public Award decision. You can still decide on your favourites until March 3! Until then, enjoy our weekly summary of what's going on. To get a message like that weekly via email, subscribe via the blue box below:
Almost there! We already learned of the 10 finalists selected for the Jury Award in Stadium of the Year. A diverse list in terms of technology, scale, budget and architecture but somehow still dominated by unprecedented number of stadiums from one country. Russia has 4 stadiums on the list and thus statistically highest chances of reaching for the second Jury Award in a row. But perhaps the smart stadia from Hungary, advanced Optus Stadium in Perth or still somehow unknown Chinese beauties from Suzhou and Zaozhuang could steal the thunder? And let's keep in mind there's a hungry crocodile on the list, too!
While there are only 10 finalists left for this year's Jury Award, there's still all to fight for in the Public Award vote. While we never reveal accurate scores for each stadiums, we can safely say that even the 27th stadium (according to current vote count) might end up on top by the end of the week. That's how competitive this year's Popular Vote is. So, if you wish to join the 22,000 voters so far and boost the chances of your favourite stadium, be sure to take part and share information about the vote before we close on midnight, March 3!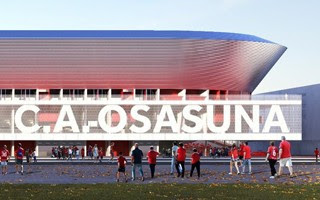 Awards aside, possibly the best piece of news in the passing week is that from Pamplona. No bulls involved but a bold thing to do either way: Osasuna gave its socios the final say on how their reconstructed stadium would look and we love it. Everyone of over 11,000 people had the time and opportunity to ask architects questions before deciding. And when decision time came, the most supported concept by OFS Architects became the clear winner. Now it's time to secure loand and begin work!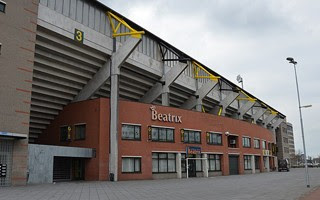 We also had three interesting stories from the Netherlands, largely thanks to research by frequent reader Marc, who led us along the way. First, NAC Breda is finally about to buy back its stadium after having been forced to sell it over a decade ago. It wouldn't be possible without heavy crowdfunding support from the supporters. Second, Almere City, a fresh force in Dutch football, is about to double the size of its stadium. Third, FC Dordrecht continues to balance on the line between professional and amateur football. Stadium reconstruction should push them towards the first option. But will it?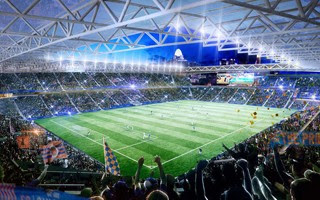 In the US there was quite some good news for FC Cincinnati as construction of their long-awaited stadium is about to get on course. Arguments with neighbours were settled, zoning changes approved unanimously, now only final design consideration is left. Stay with us this week, when we will also cover Indy Eleven's effort to deliver a modern stadium.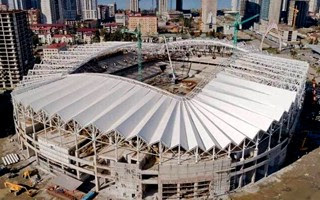 Finally, we'd like to interested you in some fresh photos from the construction sites in Georgia and England. In the first case we're seeing rapid progress of the new Batumi stadium, new best football venue in this Caucasian country. In London it's quite the opposite, new Tottenham Stadium still has no definitive delivery date and construction continues despite first inauguration date having been passed 5 months ago already...