The Netherlands: Almere contemplating expansion this year
source: AlmereCity.nl; author: michał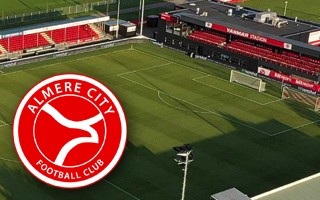 Almere City FC is a young club but ambitious as well. With Eredivisie promotion in sight, the team wants to double its stadium capacity to 5,000, hopefully without interruption in match schedule.
Yanmar Stadium is one of the smaller stadiums in Dutch professional football with 2,700 seats. It was created in 2005 at the heart of a vast football training complex. As the team continues to grow, available facilities are becoming a bit too tight. Medium term ambition of club owner and billionaire Lesley Bamberger is to settle in Eredivisie.
This season, despite being mid-table, the team sells almost 2,260 tickets per game and the market around is huge, Almere being the single largest city not to have a club in Eredivisie. And growing rapidly like no other city in the country.
With a requirement of minimal capacity (5,000) being considered for Eredivisie, it might become impossible to avoid upgrades anyway, which is why it's been on the drawing board for some time. Initially Almere City were planning expansion gradually, by enclosing available areas further.
However the club is now considering one major operation in the summer to boost the stadium using largely tubular prefabricated stands. Expansion would include catering facilities and the club building, depending on procedures and timeline. One crucial expectation by the club is for construction work to not collide with official fixtures, which is the main reason for a summer operation.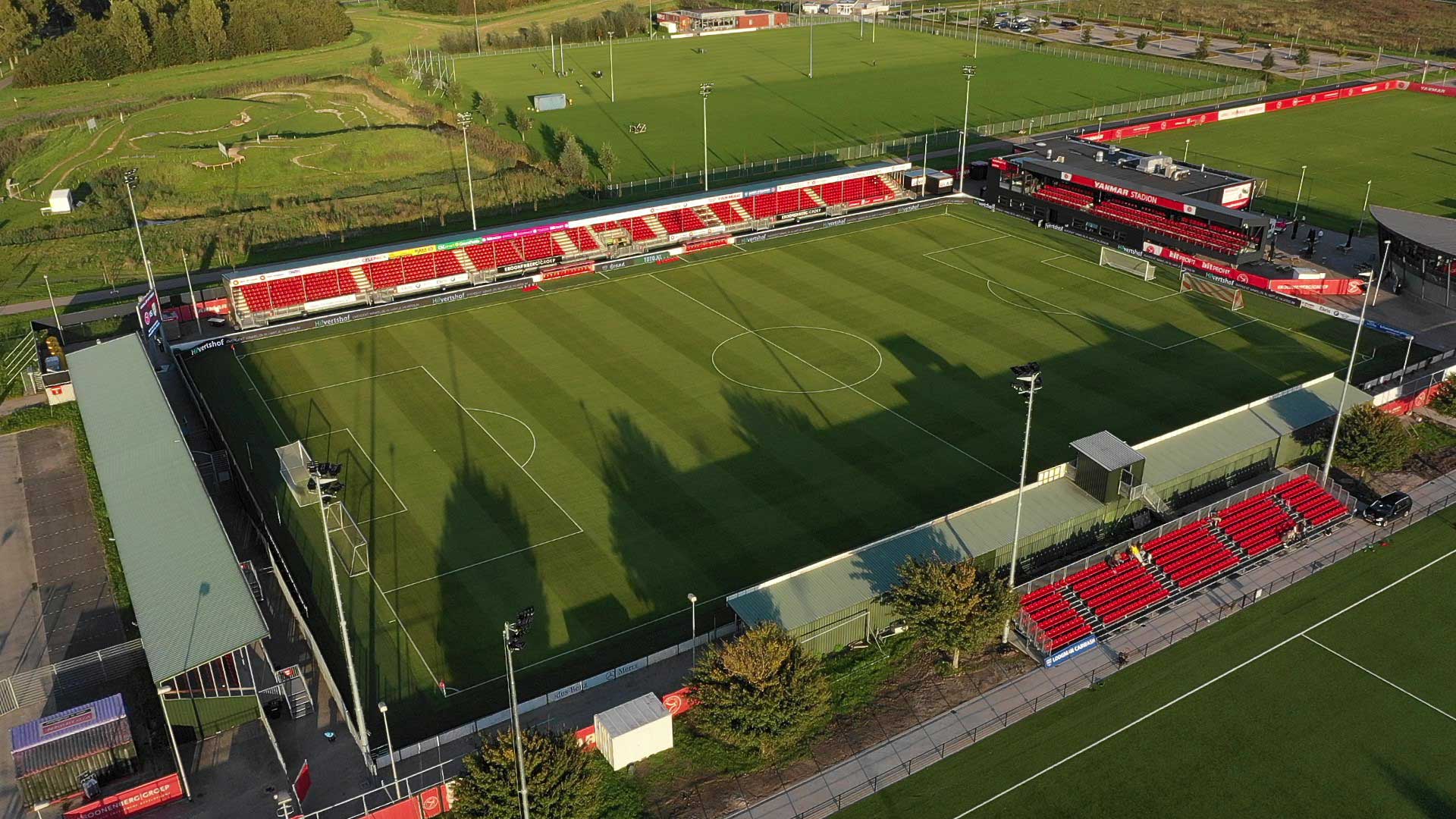 © Almere City