Stadium of the Year: Meet the final 10 for Jury Award
source: StadiumDB.com; author: michał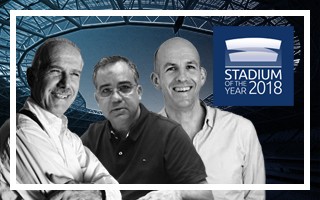 Only the best stadiums are now left in the competition for 2018 Jury Award. However, you can still support all 27 candidates for the Popular Award.
27 candidates have now undergone evaluation by all three stadium architects, members of this year's Jury: Robert D. Kennedy, Alfredo Angulo Quevedo and Gino Zavanella.
Out of over two dozen only 10 may have advanced to the final, so first let's acknowledge the stadia falling just short to enter the final ten. Stadion Nizhny Novgorod, Generali Arena, Stadion Dinama in Minsk or Banc of California Stadium were among those just under the threshold.
For the first time in our history, the selected ten finalists represent only 5 countries. Russia dominates with 4 stadia, followed by 2 from China and Hungary, neding with Australia and Turkey having one finalist each.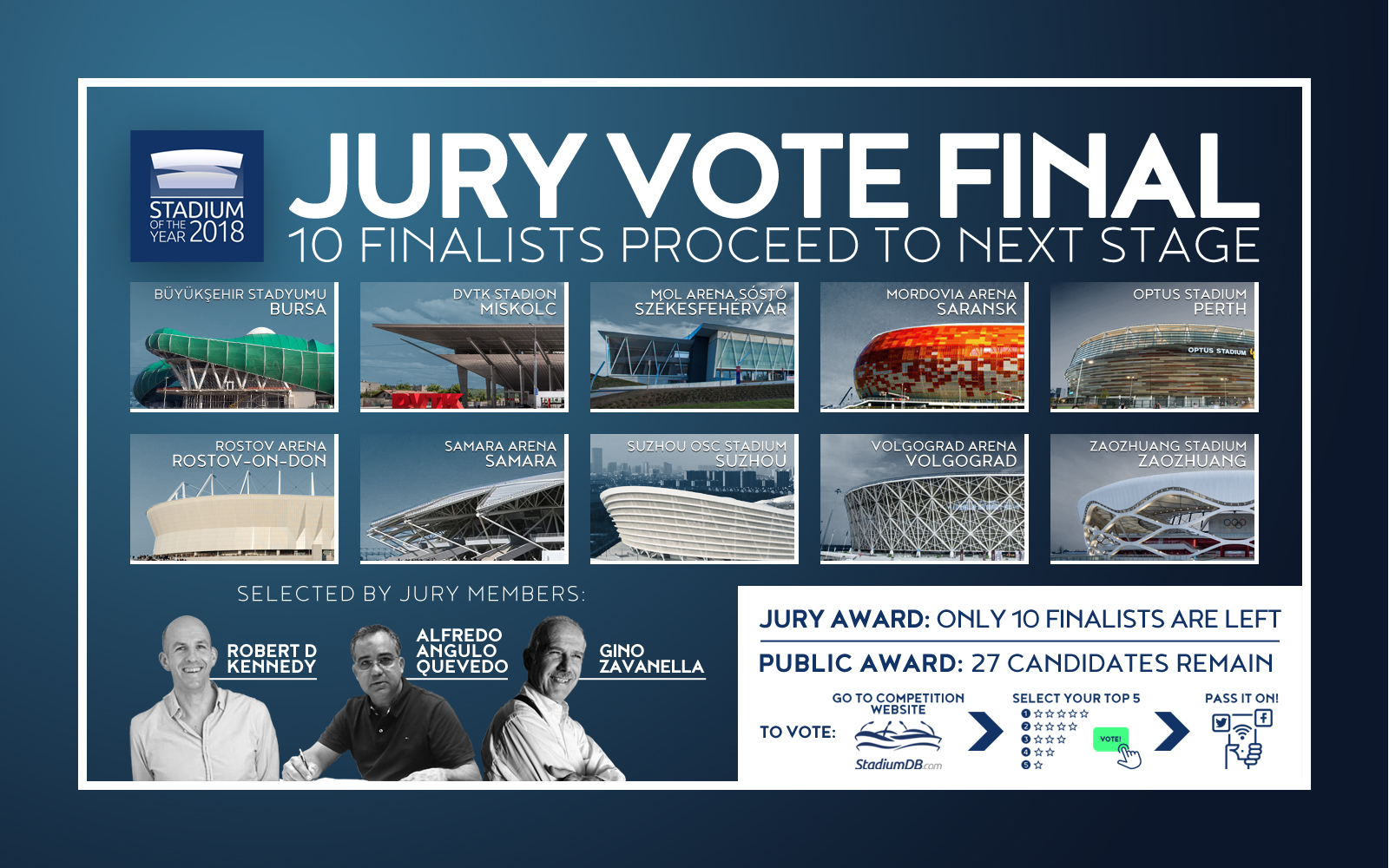 Now the finalists will be subject to further scrutiny, which will focus around three criteria: architectural value, functionality and innovation. These range from basic aesthetics to new technologies regarding sustainability and fan experience.
We expect to present the Jury's final verdict on Thursday, March 7. This is also when the Popular Vote winner should be announced. Please keep in mind: both votes end with separate awards. This means you can still vote for all 27 candidates in the Popular Vote, regardless of the Jury's selection. The voting platform will remain open until midnight, March 3 [CET].
List of finalists