The Netherlands: To be or not to be for FC Dordrecht
source: AD.nl / Rijnmond.nl; author: michał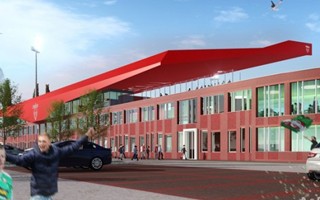 It's really not a big club, reportedly with the lowest budget for players across professional football in the country. By 2024 they'll either have a new stadium or might even disappear from the map.
It's not a clickbait or sensational headline, at least not by us. This is actually how FC Dordrecht managing director Hans de Zeeuw puts it. The club will either grow with a renovated stadium or end up away from professional football altogether.
After all, as De Zeeuw reminds fans, €750,000 to spend on players is less than any other team in top two divisions. Krammedijk stadium is also modest, its current 4,100 capacity is less than half of how big it used to be in the 'good old days'.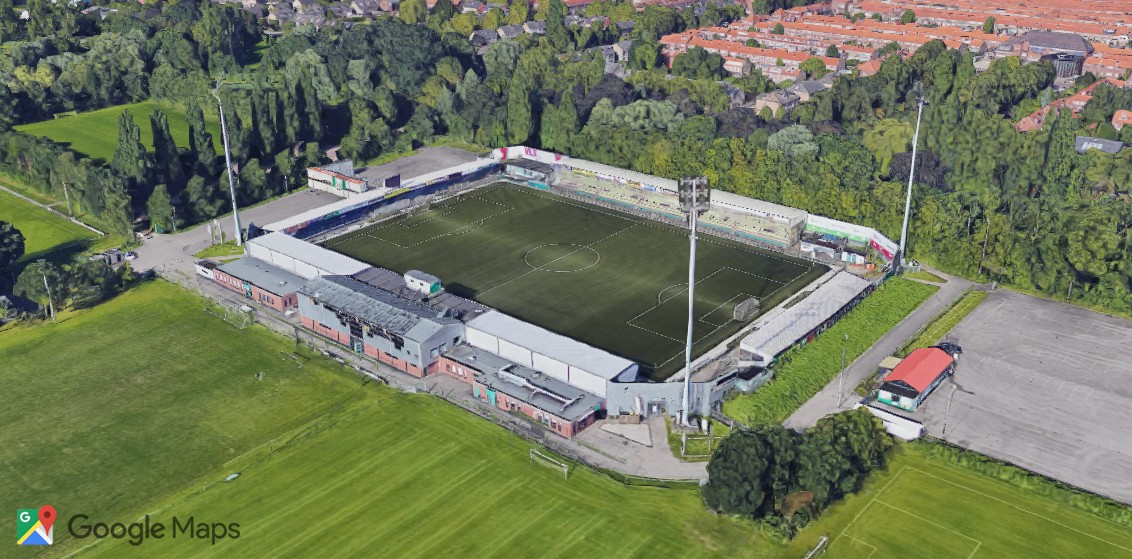 Then there's the location, surrounded by bigger clubs. Three Rotterdam-based teams in the north and in the south NAC Breda, RKC Walwijk, FC Den Bosch and Willem II Tilburg. Even having signed partnership with Feyenoord it's hard to compete for sponsors and fans.
In short: something has to change. Slightly longer: there have been 5 attempts that we know of since the last decade and so far nothing came out of it. Ideas for a stadium with retail incorporated had to be scrapped, real estate market has changed. Hans de Zeeuw has been looking for a new model for the stadium and he seems to have found it...
"On December 7, together with the municipality of Dordrecht, we expressed the intention to revamp the stadium, which would also provide space for residents, sports, education and leisure. Having explored these plans, we are now ready for the next phase: a feasibility study into a stadium that is not only used once every 14 days for a home game, but can be used 24 hours a day, seven days a week." De Zeeuw is quoted by Algemeen Dagblad to have said this week.
The feasibility study should conclude in April, which is when more details should be known. Previously a plan of new east and north stand was drawn by A+E Architecten, now changes may go somewhat further, perhaps including one more stand. They would likely not be as far as in this concept from a few years back.
The goal is to have the reconstructed stadium operational by 2024. Or else. As FC Dordrecht are just a few points away from relegation to semi-professional level, their long-term future still seems uncertain.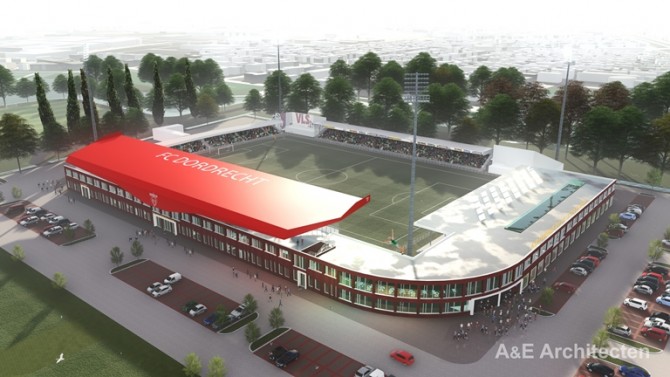 Thanks to Marc for help with this text!