StadiumDB Newsletter: Issue 70 - Final week approaching!
source: StadiumDB.com; author: michał
With just 10 days left, the Popular Vote is still undecided. As for the Jury Vote, the list of 10 finalists is now complete and will be presented on Monday, February 25. To learn of our finalists first, subscribe to our weekly newsletter now!
We're half way through Stadium of the Year open vote and the we're as close to hitting five digits as one can get. Yes, at the time of writing this we have 9,999 valid votes counted. Bad news (for us): that's significantly less than in previous years, when we've had even twice as many already. Good news (for everyone else): winning the Popular Vote can require less support than over the past few years. That said, so far the vote has been exceptionally competitive, with most votes coming from Russia, Belarus, Hungary and Austria. Remember, the voting platform will remain open until and including March 3, so be sure to take part. This year every vote can prove decisive. Literally!
We had revealed Scotland's Robert D. Kennedy as our first Juror on February 8. Now, on Feb 16 we officially presented Alfredo Angulo Quevedo as the second Jury member. The Paraguayan architect has just delivered our last Stadium of the Year, Estadio General Pablo Rojas. It's a rare privilege to be both the architect and supporter for the club in question. But in the case of Cerro Porteno even vast majority of construction workers were supporters...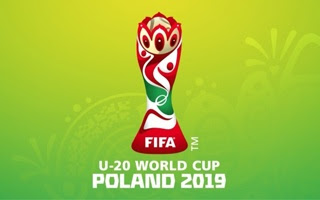 We're very pleased that ticket prices for the 2019 U20 World Cup in Poland were announced at very affordable level, one that would not even buy a beer at some Premier League grounds. In fairness, beer might also prove more expensive than the ticket during the Polish tournament but let's not spoil the moment. Also in Poland, it seems that March 10 is the farewell date for Papricana, one of Poland's most iconic old stadia. Partial demolition should follow shortly, while first two grandstands of the new stadium should be ready in late 2020.
In Qatar we're almost at the finish line for Al Wakrah Stadium, the hypnotising work of late Zaha Hadid. You might argue that Qatar has all the money to throw on such projects but it takes much more than cold cash to deliver a piece of engineering like this. And while Qatar still has a lot to work on in terms of labour and human rights, work on Al Wakrah is almost complete. Opening should follow in mid-May of this year. Let's just say we have a strong favourite for Stadium of the Year 2019 already...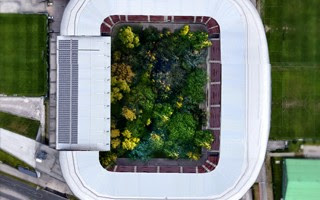 But tournament stadiums don't always end up as initially desired. In Austrian Klagenfurt they know about it all too well already. Wörthersee Stadion consumed €100 million to build, has recently lost the hosting of domestic cup final and local team Austria is unlikely to grow into it within decades, let alone years. That's why this autumn the natural turf will be replaced by a forest of 200 trees. It's not funny, it's art. Read more about it!
As we're busy with SotY2018 communication on most days, we only added one new stadium design recently. But man, is it lovely! New Stadio Druso in Bolzano will retain its monumental western facade while also receiving a brand new extension. Eventually it should reach 10,000 and host Serie B games.