New design: So Alpine, so Roman, so good
source: StadiumDB.com; author: michał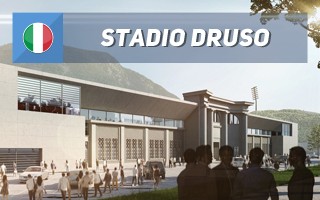 While we don't have the existing stadium covered on StadiumDB, we couldn't have missed the redevelopment scheme, which will redefine its historic, monumental facade of 1930.
N
orthern Italy's South Tyrol isn't instantly considered part of Italian football culture with its proximity to Switzerland and Austria, as well as lack of regular representation within the top football divisions.
Hopefully this will change when these plans from Bolzano come to fruition. Especially that infrastructural issues remain quite universal across Italy. As things stand, FC Südtirol is a third-league club playing at a stadium that had groundbreaking back in 1928. So there is room for improvement, especially with population of over 100,000.
It's thus no wonder that in 2013 a fresh plan was drawn, worked on until 2016. Not by anyone but a joint team of GMP Architekten and Dejaco+Partner. Only in early 2018 the tender for delivery was announced, with budget initially set at €12 million but then raised to 14 million. Now we're expecting for work to begin in March.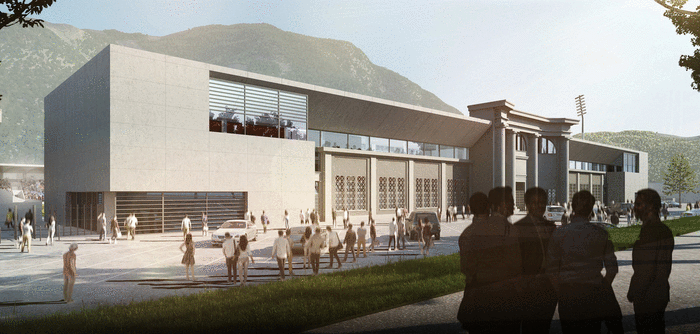 © Dejaco + Partner
The uniquely scenic Stadio Druso (named after Drusus Caesar) will undergo its biggest redevelopment in almost a century in order to meet Serie B regulations. Thanks to the joint investment by the town and region, it will change from an athletics stadium into a full rectangle, for football alone. First its capacity will grow from 3,100 to 5,400 by adjustment of the sides, then it should reach 10,000 with first ever end zones.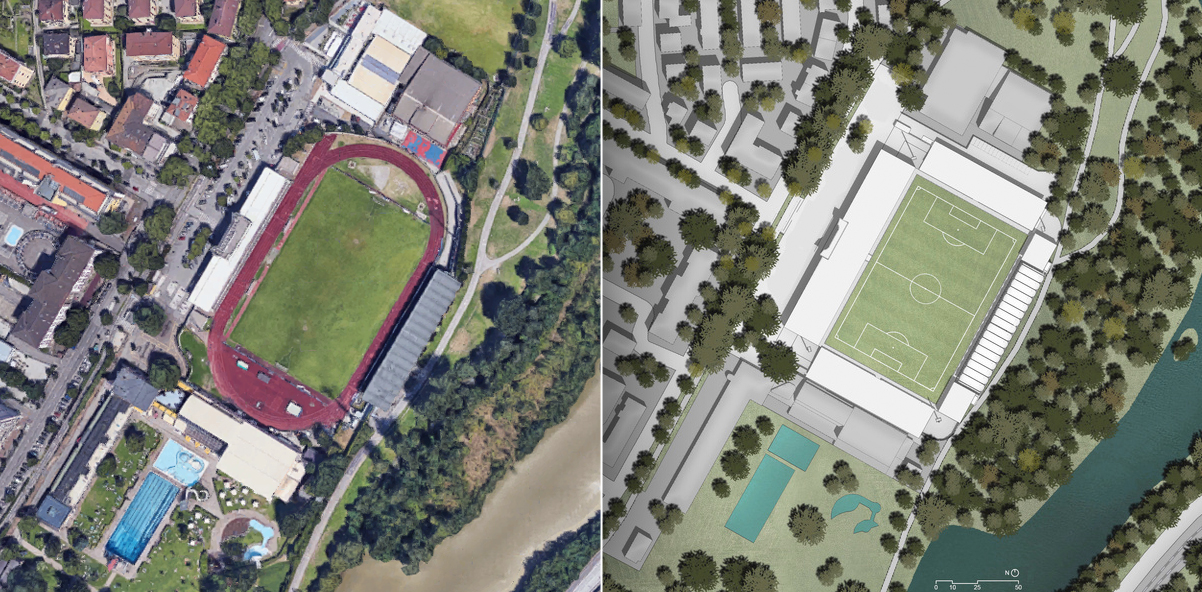 By far the most challenging part is the reconstruction of its main western stand while preserving its historical facade of 1930 and incorporating it into the new structure. The monumental and decorative structure will be extended by minimalist sections on both sides and within the new roof frame, balancing the entirety and locking the old part within a fresh, respectful frame.
The west stand itself will be demolished and rebuilt from scratch, moving it much closer to the field in order to make use of space left after the running track. The east stand will remain as it has been for years, including its concrete roof. However, two cubic expansion blocks will be added on both sides in order to match the field's length.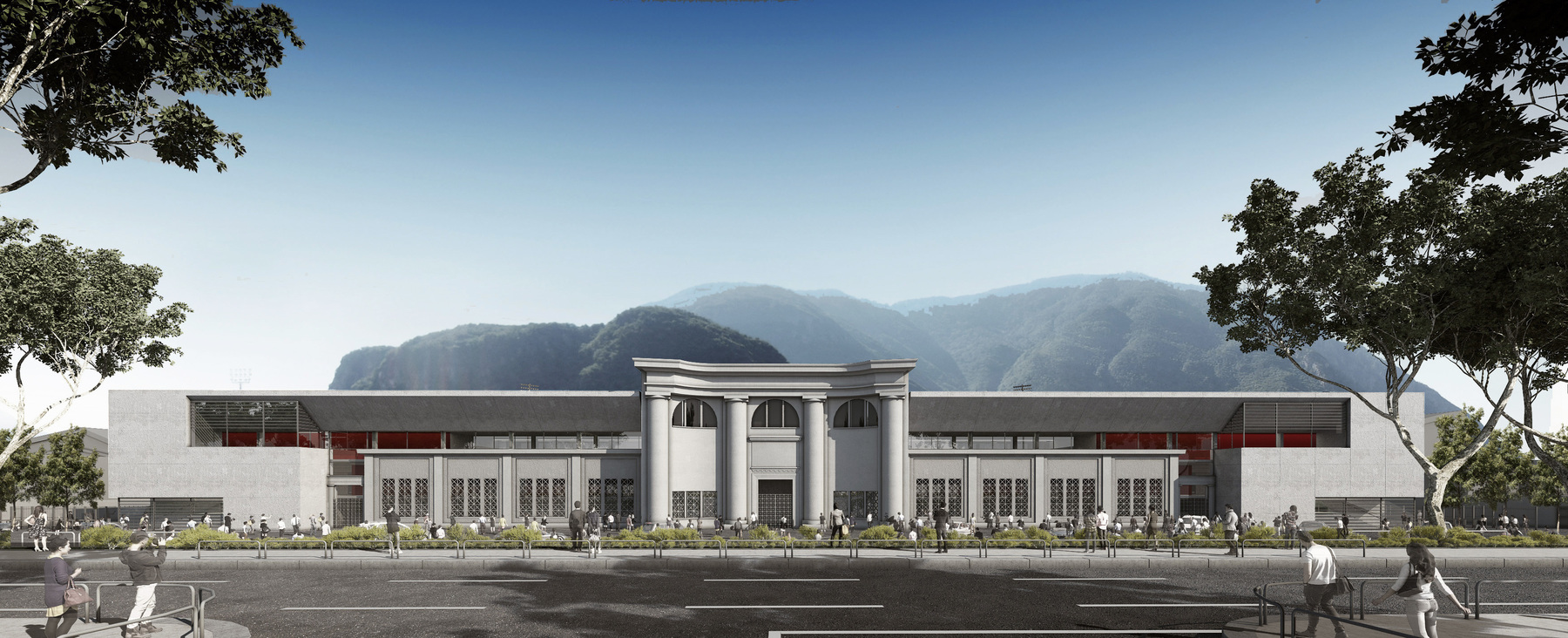 © Dejaco + Partner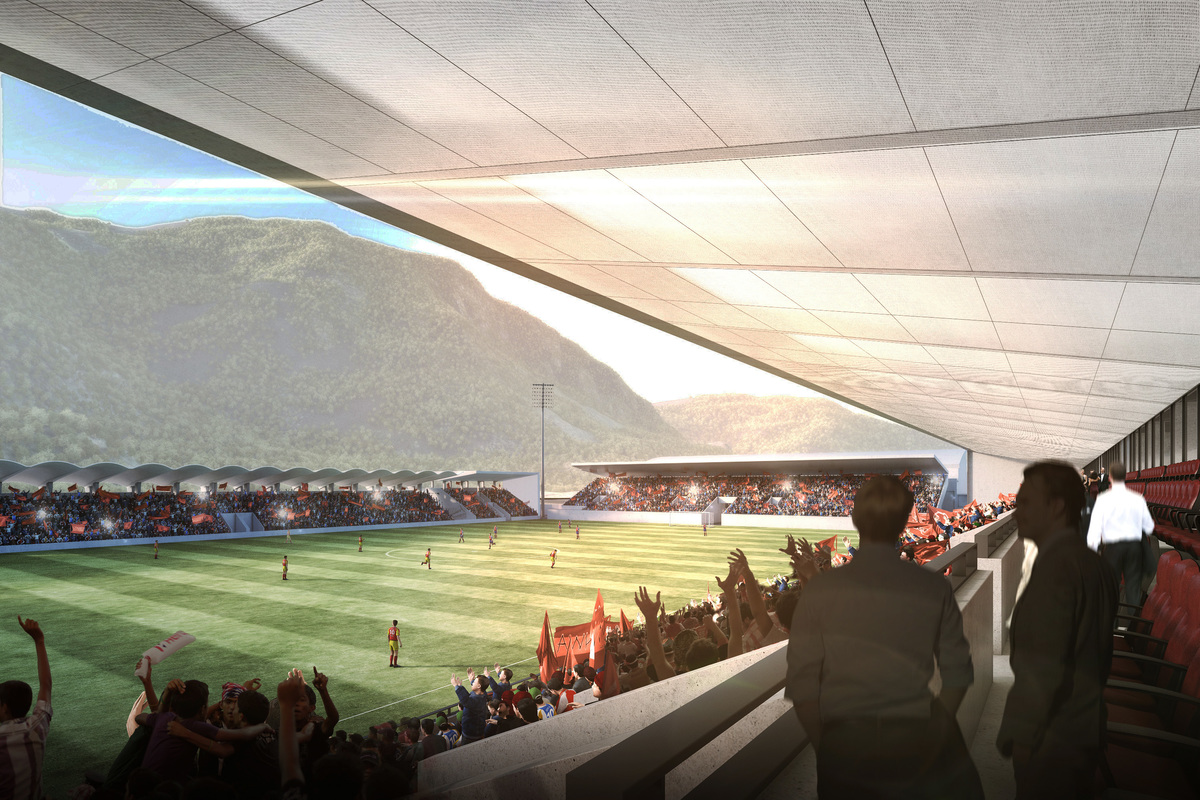 © Dejaco + Partner