Poland: Time to say goodbye, Papricana!
source: StadiumDB.com; author: michał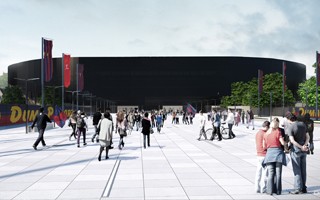 On March 10 one of the most legendary Polish stadia will see its final game. Afterwards demolition of two sides will commence, leaving tenants Pogoń with only one grandstand for 1.5 years.
While many details still have to be confirmed, one crucial date is sealed: March 10, 3:30pm. This is when the very last game of Pogoń Szczecin at their current stadium will take place, against Zagłębie Lubin. After 94 years the crooked horseshoe in Szczecin will gradually disappear.
Construction contract hasn't been signed yet but it's considered to be a matter of days rather than weeks at this point. It's been confirmed by Pogoń chairman Jarosław Mroczek yesterday evening. In a lengthy letter to supporters he introduced a roadmap to opcoming months of transition between old an new.
The existing stadium, nicknamed Papricana, will see gradual demolition from mid-March onwards. First, the south stand and western curve are to disappear, as depicted on the below graphic. However, extent of works will be far greater, including all parking sites and all but one training fields around the stadium.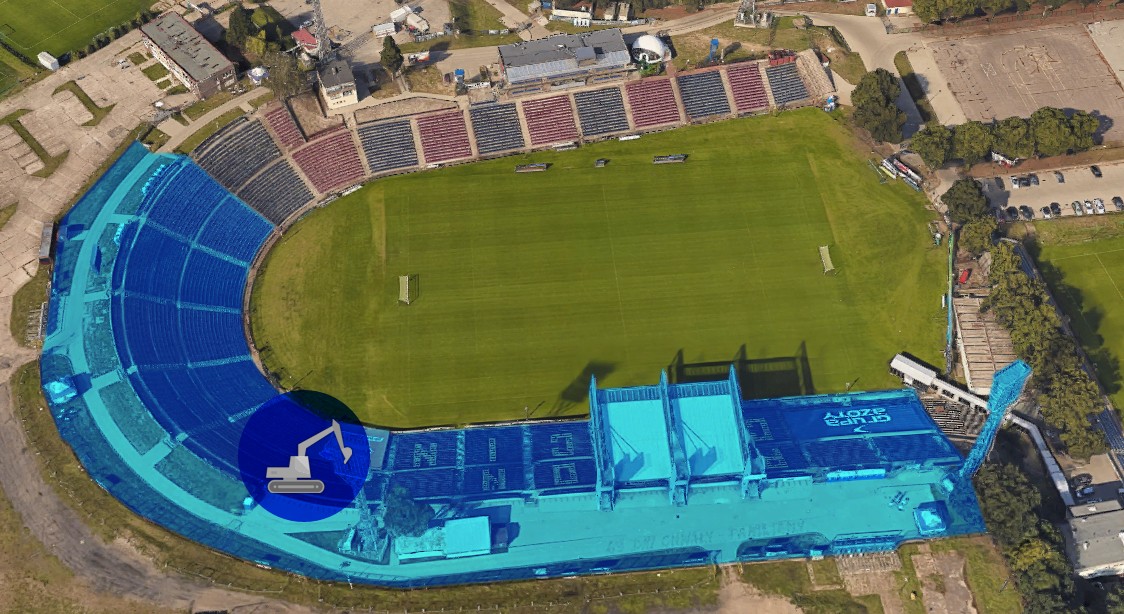 As for matchday use, only the north stand will remain in use in upcoming minths, providing 4,800 seats and including VIP/press facilities. While enough to hold Ekstraklasa games during construction, Pogoń will ask for an exception in terms of away enclosure. It would be preferably used to allow Pogoń fans instead, since no designated parking and access can be provided to traveling fans.
Because no public parking will be available around the stadium, Pogoń is asking fans to forget about their own cars, while one city councillor has already proposed free public transport for citizens with game tickets on matchdays.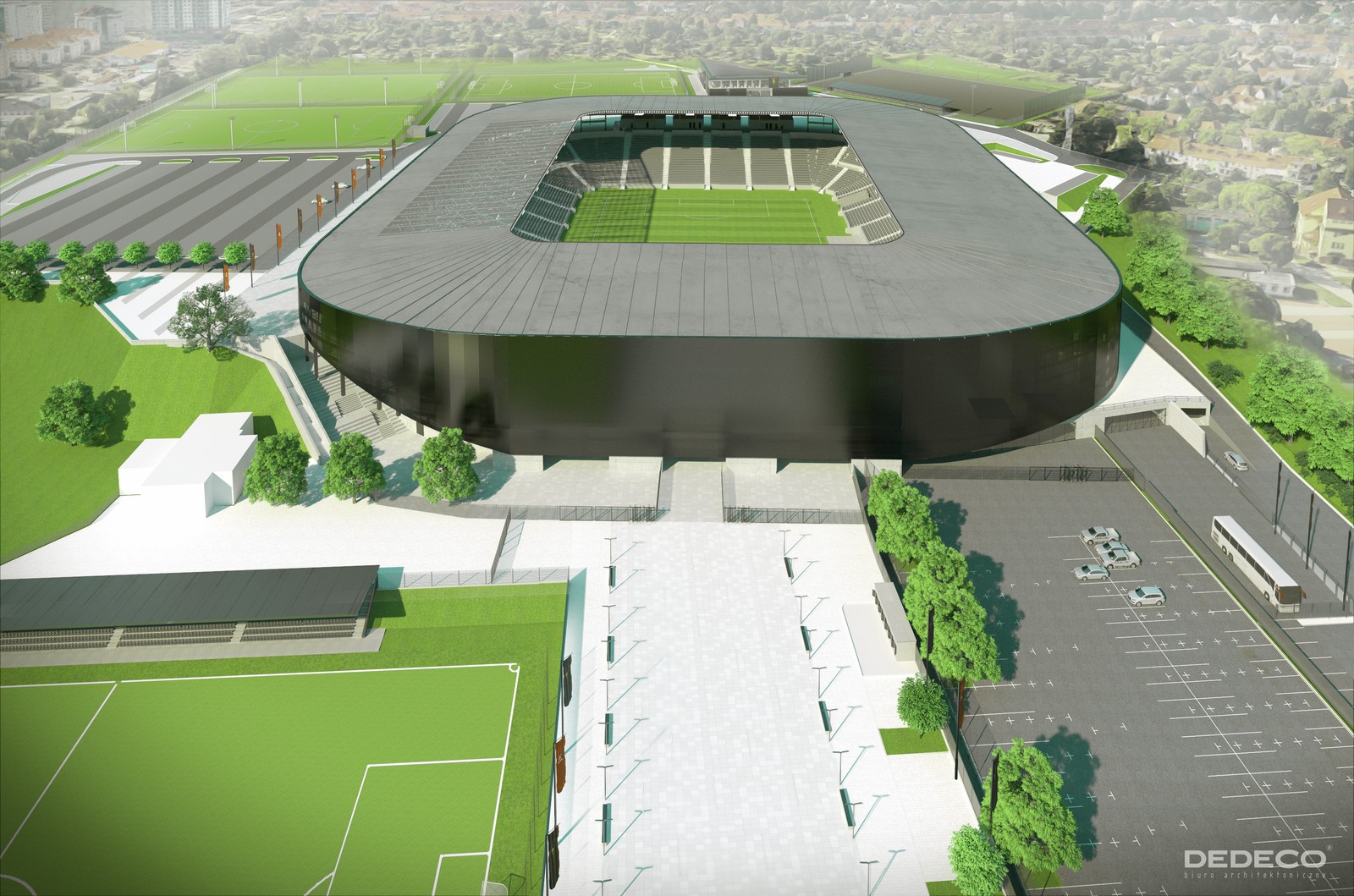 © UM Szczecin
The difficult transition will last at least until fall of 2020, when the new main stand (south) and west end are to be handed over. At that point construction will move to the north. It's unclear as of now, when the 'fourth stand' (enclosing current horseshoe shape) would be delivered. It depends on several factors, one of which is existing field location. If the field is relaid this summer, work should begin afterwards.
With 21,000 seats and budget of PLN 364.4 million, the new Szczecin stadium will become Poland's largest stadium project for upcoming years, hopefully fully operational in 2022. It will also comprise one of the country's best on-site training academies, with four training fields (one synthetic and covered in cold months, three hybrid surfaces).