StadiumDB Newsletter: Issue 56 - from Russia to USA and beyond
source: StadiumDB.com; author: michał
Over the past week we've covered mostly Russia and USA, but thankfully nothing about Trump and Putin. Instead, the glorious finish of the World Cup and not so glorious cost of its stadia. In the US it's MLS mode as movement in D.C., New York and Miami is quite big. What else?
This is an issue of our regular Newsletter, which subscribers receive weekly directly to their email box. If you wish to join them, we ecnourage you to subscribe above!
What a month of great football that was! Brilliant World Cup campaigns by France, Croatia, Russia and even some of the unlucky loosers, to name just the brave Morocco or Iran. But now, after a month of top-class football, the World Cup is officially over. With official number of spectators at just over 3 million, it's the smallest tournament since 2002. Not a reason for shame with 98.4% occupancy rate, though it's a bit more complicated than that. Official FIFA numbers don't match the number of tickets actually used...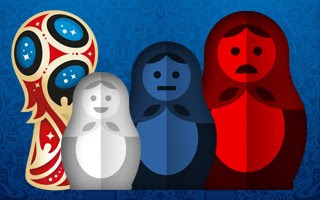 Regardless of disputes over attendances, all World Cup stadium have been undisputedly far more expensive than estimates when Russia filed the hosting bid back in 2010. On average the increase was 295%, when counted in rubles, though 'only' 173% when counted in US dollar. Why? Because of the turbulent economic situation in Russia. And while 173% still seems quite high, we should note that there are a couple stadia really making others look bad – Saint Petersburg and Sochi most noteworthy – while several projects were carried out really well in terms of financial discipline. Which we tried to break down for you in our long-version report. Of course we'll continue learning about potential additional cost or issues with the host stadia, to mention just the washed away land in Volgograd.
With Russia out of the way let's move to the US, where David Beckham is still trying to establish a home for his yet-unnamed team, likely to be Miami Freedom. Decision on the latest Melreese Country Club hasn't been made and should not be expected too soon. Perhaps we'll learn of the new New York City FC stadium first, which might be built somewhere in the Bronx or Queens, according to the NY Times. And what we did learn is that D.C. United's first ever stadium is now in operation and would be a really intimidating place if not for atmosphere being diminished by conflict between the team and its supporters groups.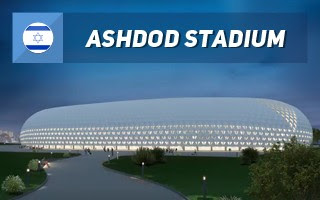 New stadium plans have also surfaced in Israel. After six stadium projects already delivered or under construction, now we see how the new FC Ashdod could look. Expected to hold 16,300 people initially, it could grow to 20,000+ in the long run. But will it? Hopefully construction will begin soon, though delivery is only anticipated in 2022.
Another proposal comes from Poland. This time Częstochowa, which now has a team in the 2nd division. Raków has been doing well on the field in the past season, but their stadium is a disgrace to national-level football and a team with decent tradition and fanbase. That's why, in a rare case of Polish club taking responsibility into their own hands, Raków have commissioned a stadium design themselves. It would still have to be funded by the city and, possibly, government, but has quite some advantages: cheap, easy to deliver and already approved for use at the highest level of Polish football.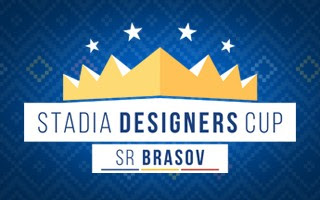 And finally, we invite you to join the latest edition of Stadia Designers Cup, the stadium-enthusiast design competition. Launched on Monday, the campaign is aimed at creating what would be a dream-stadium for Romanian team SR Brasov. A worthy challenge, which may contribute to future changes in Brasov!