New York: Two more options for NYCFC
source: NYTimes.com; author: michał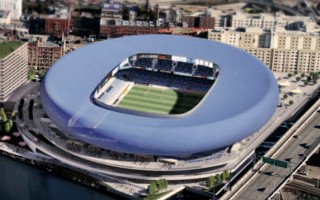 The sister-club of Manchester City FC might not end up in the Bronx after all. At least one location outside the northern NY district is being evaluated. But, on the other side, a return to the 2013 Bronx scheme is also on the table.
Back in April of this year information leaked about potential location of NYCFC's football home at Harlem Yards, on a riverside and partially over railway track. The 26,000-seater would come at a huge cost of as much as $400 million. Hardly optimal in terms of logistics, but undoubtedly an impressive location.
The New York-based team has been forced to use Yankee Stadium, which is has the benefit of being operated by the Yankees, who are co-owners of NYCFC. It's still a baseball stadium, though.
Thanks to extensive reporting by the New York Times we now know that the Harlem Yards option might not be preferable these days. A window of opportunity opened to locate the new MLS stadium where it was intended to sit back in 2013, just south of Yankee Stadium.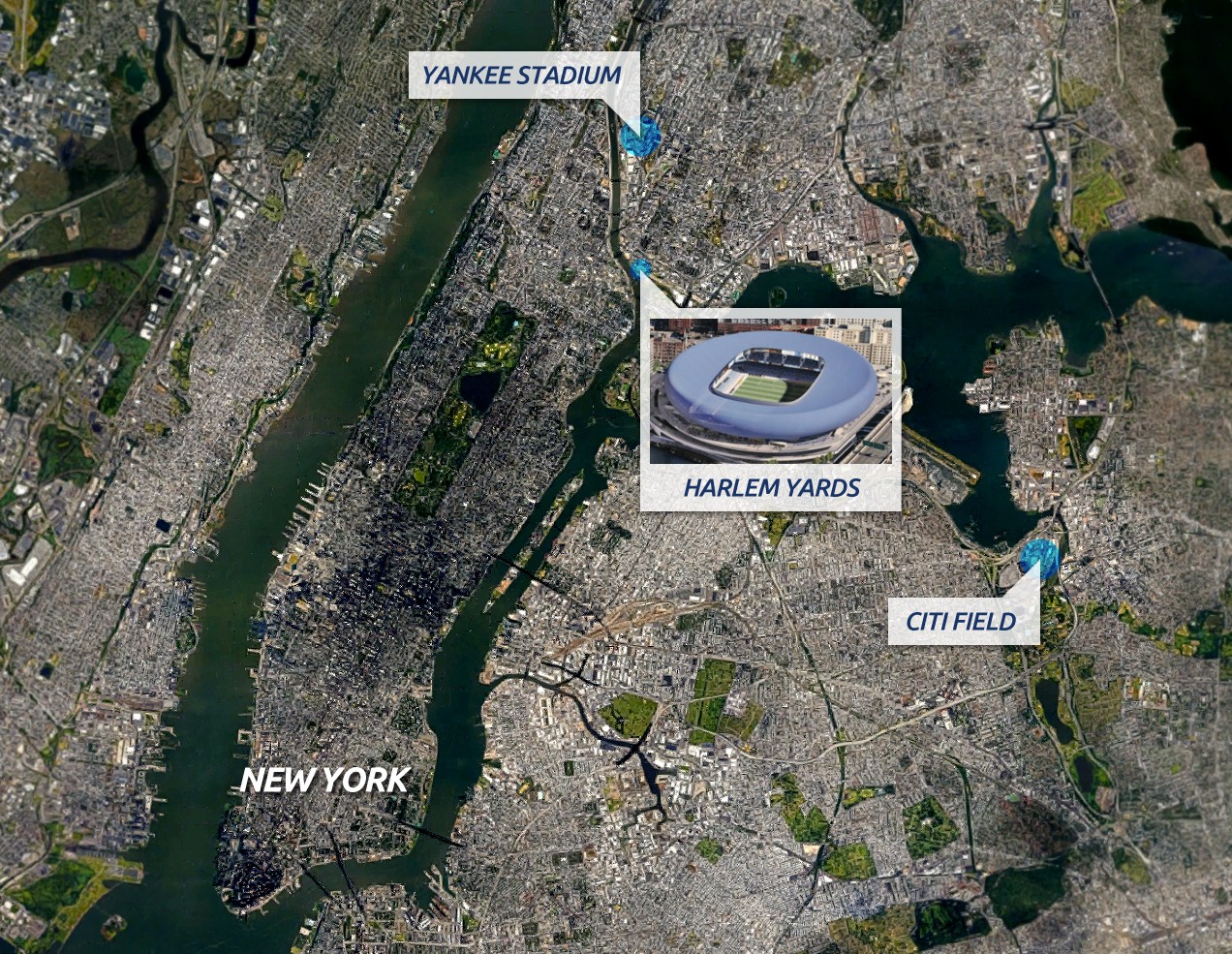 Maddd Equities and Joy Construction are planning a major residential project on the site and offered to lease part of the land to NYCFC. The lease would fund affordable homes as part of the project, while also giving the football club space necessary for development.
Sufficient space would be freed by demolition of nearby parking, which is possible thanks to extension of one of the subway lines. Better public transport means as many as 3,000 parking space are no longer required. Additional land would be available after demolition of GAL manufacturing plant, which would be relocated not far away.
Another option on the table, confirmed by local authorities of Willets Point would be to build the MLS stadium beside a different ballpark, Citi Field in Queens. Queens was also among options analysed previously by NYCFC and seemed dead.
While NYCFC refuse to give details on the number of sites or preference among them, it's understood that a decision is likely to be made later into the year.