Stadia Designers Cup: Time to create a stadium vision for Brașov!
source: Mstadia.net; author: michał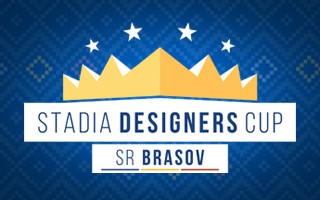 Summer vacation season has begun, World Cup in Russia has ended, so now there are no excuses to not take part in fourth edition of Stadia Designers Cup which starts… now!
Amateur-designers, same as in three previous editions, will face the real location, its obstructions and supporters expectations. However, this time thanks to the official cooperation with SR Brașov, the task will be a bit easier to realize because all tips and guidelines for the designed stadium comes straight from its future host and users!
The essential task is to design a concept of a hypothetical new stadium in the City of Brasov which is going to be a successor of historical Silviu Ploeșteanu Stadium where SR Brașov currently plays its games as a host. New stadium by Strada Stadionului, first of all should provide a comfortable conditions for watching football matches for up to 20,000 viewers with unchanged orientation and location of the playing field. In addition, new western and southern stands should not significantly obstruct the view from the top of the grandstand (northern) at the Tâmpa mountain and the landscape of the Eastern Carpathians
Also, the priority for Stegaria supporters is to honor the memory of the stadium's patron not only in its potential commercial name, but also on the façade in the form of a well-visible and elegant signboard. In addition, the fans wish the stands behind the goals to be designed so close to playing filed as possible!
Detailed requirements for competition entries are available in the regulations on the official competition website and dedicated thread on the SkyscraperCity.com forum, where participants can share their work progress and ask questions.
Participation in the competition is completely free and anyone who has the ability to visualize their idea in digital form can take part in it. Scans of drawings and/or photos of hand-made models will also be appreciated! Contestants have time to prepare the concept and presentation until the last seconds of Sunday (23:59.59 CET), September 30th.
For the best designer awaits a personal glass statuette, the official match jersey of SR Braşov and the honor of hosting the 5th edition of Stadia Designers Cup in his homeland!
Competition is organized by Mateusz Cegielski (MSTADIA) supported by The Cup co-founders: Mladen Janković and Paul Olak. StadiumDB.com encourage to take part in the competition as a media patron already for the fourth time!