StadiumDB Newsletter: Issue 55 - Read our weekly digest here
source: StadiumDB.com; author: michał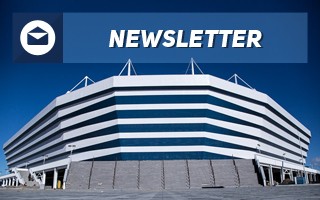 61 games into the World Cup we only have the most important questions to answer. Whose title will it be and what's the legacy of Russia's first ever World Cup? Those are only some of the questions, though.
First, if you wish to receive weekly summaries like this one, be sure to subscribe using the box above. Second, join us later today to see how much Russia has spent on the 12 host venues and why it's both 173% and 295% of the planned budget. It's been an exciting piece of research for us, hopefully will be a good read for you too.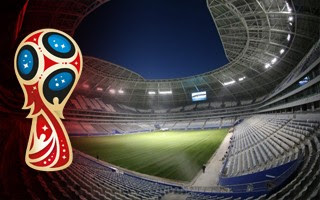 Once the World Cup ends we'll also look into what the future holds for Russia's new stadia. Just like a facebook status, it's complicated. Partly because of what we've already covered. That is: there's no solid plan for future use of majority of the stadiums, no business case for them and even no decision as to how much of their maintenance cost will be covered by which governing body. Annual running cost ranges from RUB 200 million in Kaliningrad to possibly as much as 500 million in Samara, which, incidentally, is twice the price of a year's operation in Volgograd. And we haven't even mentioned the temporary stands which may or may not disappear, lack of decision on which is disturbing at this point.
Last week we've also asked you to share photos you have from trips to Russia in order to share some of the festive atmosphere with other users via our tournament galleries. Since then we've received dozens of photos, for which we are truly grateful, and others await upload. If you'd like to contribute images from your matchdays in Russia, be sure to do so and we'll make them public!
Emotions in Russia aside, some enthusiasm was gathered by new national stadium scheme in Gibraltar, which would finally allow the fresh UEFA/FIFA member to play games at home, possibly as soon as 2020. The new 8,000-seater will be built on the site of current Victoria Stadium and has some spatial constraints that forced its proposed shape. Read more about the plan in our coverage here.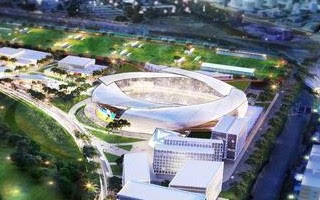 One more new design is coming within days and we've already seen the very first glimpse of it. Miami Freedom's (supposed name of David Beckham's team) fifth (!) proposal for an MLS-specific stadium in Florida will be presented to the city's commissioners this Thursday, so stay tuned to see more of the 25,000-seat stadium sitting among massive 44 hectares of accessible green areas.
Two stadium projects have gone from 'pending' to 'under construction' recently, which we should also note. The Louisville USL stadium in Kentucky has a brand new final concept and spades in the ground, while similar steps are being taken in Aberdeen, Scotland. Or, we should say, Kingsford, just west of Aberdeen. Here it's not yet the very stadium being worked on, rather the first phase of its development, Aberdeen FC's training academy. While we're in Britain, you should also know that Millwall is going for stadium expansion and AFL Architects are on the job.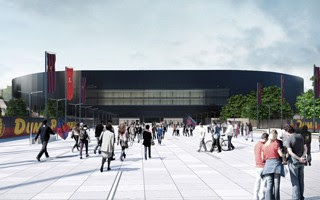 Lastly, in Poland it's been good and bad. Good for Szczecin and their local team Pogoń, because the largest new stadium planned in Poland is soon expected to go under construction. European tender for the 20,577-seater has been announced. Bad news comes from Krakow, where former Polish champions Wisła cannot afford to use their municipal stadium and may be forced to play somewhere else or withdraw from Ekstraklasa altogether. Sounds dramatic and may be so, we should know more within the next 24 hours or so.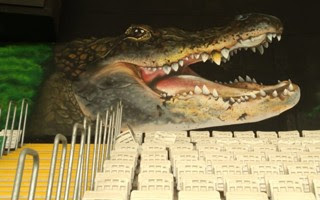 Finally, your favourite news of the week: Timsah Arena, the viral and notorious crocodile stadium from Turkey, is going through changes this summer. Changes which will normalise it and optimise its use. There's also some artwork by supporters, which you may see on StadiumDB!