New design: Gibraltar's new football rock
source: StadiumDB.com; author: michał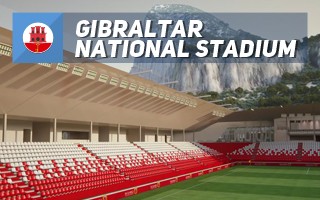 Four years after the failed Europa Point project, now Gibraltar has a brand new national stadium vision, which would put the rock on the map of UEFA Category 4 stadia.
Hard to believe it's already been 4 years since the Europa Point stadium project was presented. Ultimately it never took off the ground but a new way to go ws set over a year ago, when the Gibraltar FA agreed to buy current Victoria Stadium and redevelop into a new national stadium for Gibraltar's freshly recognised team.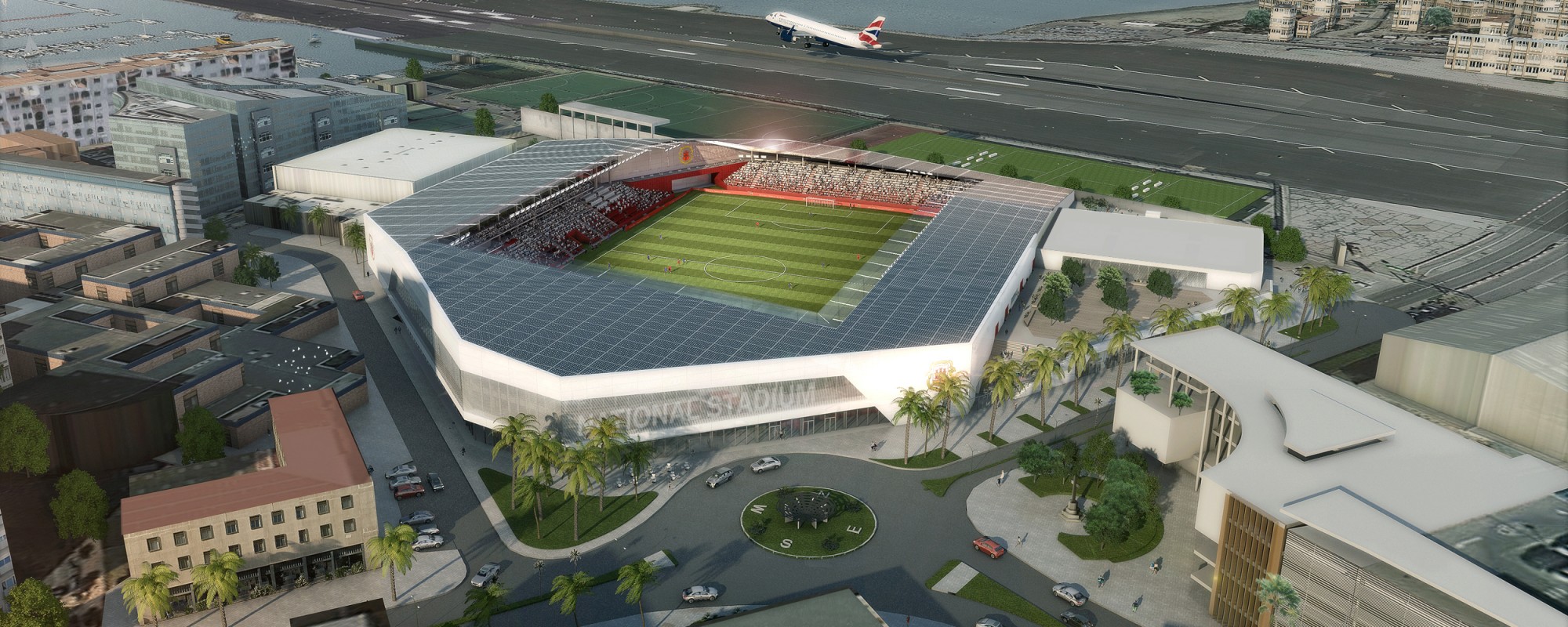 © Gibraltar FA
Now that the first instalment has been made, Gibraltar FA has filed an outline planning application, back in late June. New national stadium of Gibraltar will replace the current Victoria Stadium, though the field is to be retained in its original position, with new stands gradually built around it, allowing constant use of the venue.
Instead of the modest and largely uncovered auditorium, the stadium will have a robust 8,000-seat layout with all spectators covered. West and south stands will also have suites above the single tier of seating.
© Gibraltar FA
In order to make the stadium truly inclusive, as many as 80 wheelchair positions (+80 seats for companions, of course), accessible seats for fans with limited mobility, as well as a sensory room for visitors with autism. The project was consulted with CAFE or Center for Access to Football in Europe.
The outer form is shaped by two primary factors. First is the irregular shape of the plot, on which Victoria Stadium stands. It resulted in a strongly irregular, angular outline, with a futsal arena attached to the east stand. Second major factor is the proximity of international airport, which forced reduction in height, especially in the north, and reduction of floodlight pollution at night.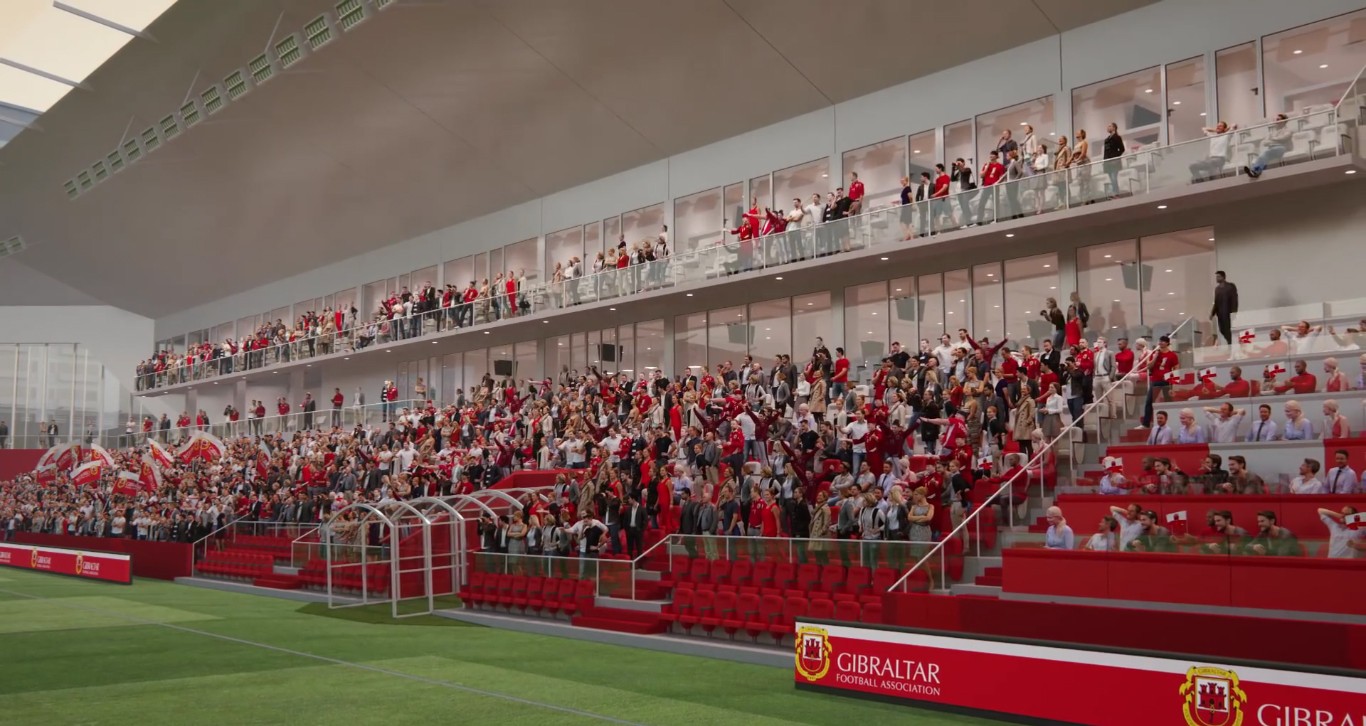 © Gibraltar FA
Designed by ANS and Stadium Consultancy, the stadium is expected to meet all international requirements, both those from FIFA and UEFA. Engineering services are to be provides by Ramboll.
Though the Gibraltar FA only an application for outline permission, it's crucial in terms of public consultation process. Along the time frame proposed by the Gibraltar FA, the stadium should see groundbreaking in spring of 2019. Despite being planned as a phased programme, it should be ready as soon as 2021.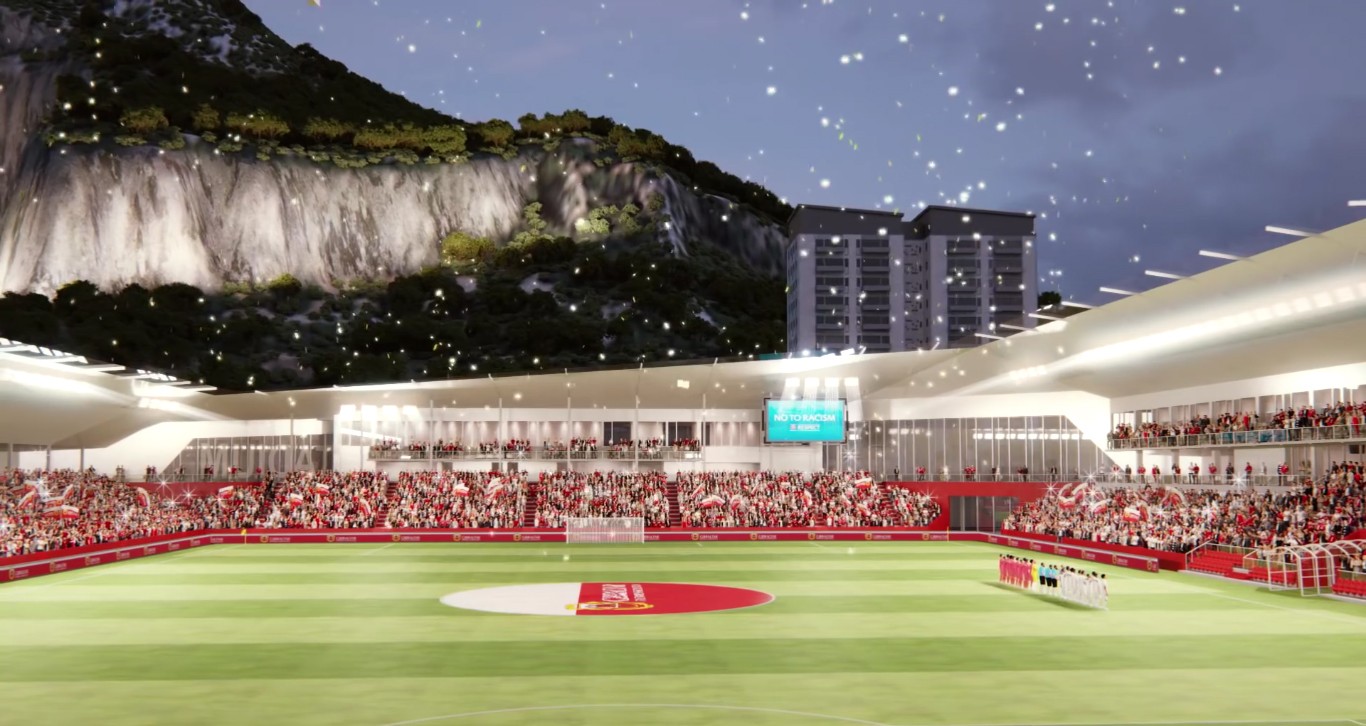 © Gibraltar FA