The business of doing business at a stadium
source: press release; author: michał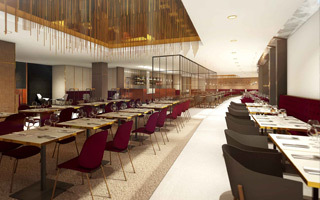 Corporate hospitality isn't for fans, not really. It's for people who might have a number of other things to do at the stadium, be it networking, negotiating or actually buying and selling stocks live. They can do that at a long list of stadia already, but there's much more innovation on its way!
Some call them the prawn sandwich brigades, others couldn't really care less whether they come or not. Except they're also the ones who pay most at football games. And yes, we're only talking of roughly 10% of the crowd (at most modern venues), yet they pay multiple times what regular supporters do. At Old Trafford a table for 6 people averages £30,000 for the 2017/18 season, according to the Daily Mail. Leasing top of the stadium's suite is priced even more dearly, at £137,500.
Yes, leasholders of such facilities may not watch the games, they arrive late and leave early, they might not root for one or the other team, or in fact mind the score altogether. Corporate customers are here to stay, though. Even more, they're becoming an increasing part of the stadium business and stadia are being tailored to their needs more and more.
Just look at how internet access at stadiums has been growing recently. It's been growing for regular matchgoers, hospitality areas have had it for years. It's indeed a necessity for someone possibly doing business online during the actual game itself, with all MetaTrader 4 & 5 hotkeys memorised to make it even more convenient for him, in case the game or ongoing conversation is interesting enough to make him hurry.
It's thus no wonder that we're seeing far more innovations in terms of premium seating than in regular sections of the stadium. Have you seen Tottenham's glass wall allowing the richest customers to watch players in the tunnel and mixed zone? They've been the first ones to create renderings of such solution, but a whole year before their tunnel club opens, Manchester City has developed this kind of option at Etihad Stadium. Further, this same kind of new business club is planned at Western Sydney Stadium and new home of Fiorentina in Florence.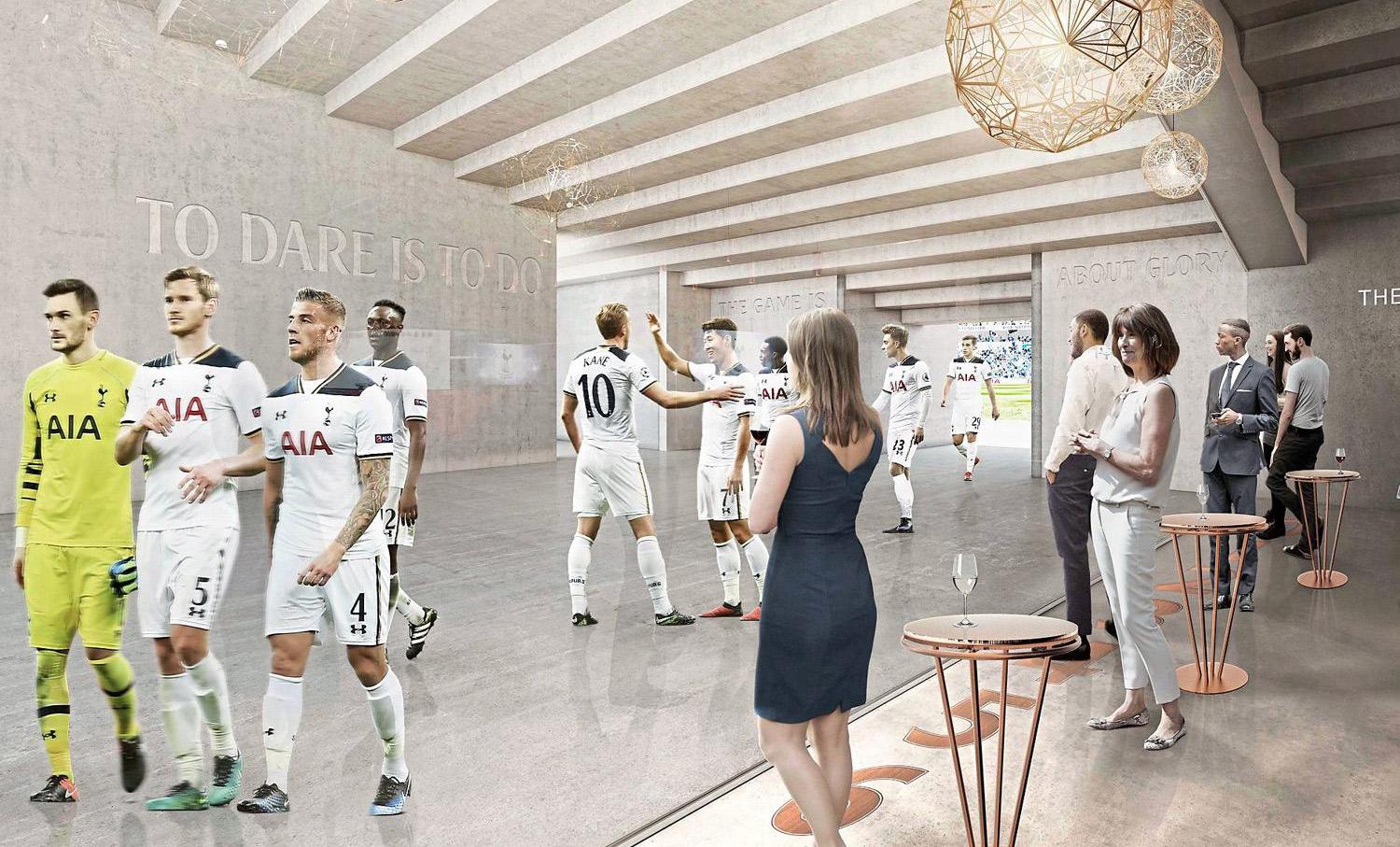 Things get much more interesting, from creative to outright insane, when you see what's happening in USA. Skyboxes of old aren't exciting for companies with tens of thousands to spend on their hospitality option, which is why nowadays it's common to see party decks and cabanas at stadiums. Once the largest throughout NFL, FedEx Field lost some of its capacity precisely to accommodate additional open-air decks.
Need some privacy and the feeling of living rooms comfort? At Miami's Hard Rock Stadium they've got precisely that, albeit it does cost $75,000 for a season's access for four people. In Jacksonville it's even weirder as some visitors can watch games from an actual swimming pool. The pools are small, they tend to get crowded and yet there's demand for it, apparently. Because, whether you're having a blast is secondary when you know some 60,000 other people are less comfortable, sweating enviously whenever they look at you.
Yes, corporate areas often are for show, but there's not necessarily anything wrong with it. They're usually leased by large companies who wish to impress their guests and give the appearance of luxury, even if only compared to the misery of regular seating, in some cases. And since they're paying a lot, no-one should be surprised that some footballers are actually contractually obliged to entertain them with chat, making the stadium visit more memorable and exciting.
Need more excitement? There's more than enough ideas for future corporate hospitality development. Just look at how Populous redefined the football stadium in their National Geographic project and you only need to make up your mind which option is more enticing: watching the game from a hovering pod above players or maybe from... under the field! After ideas like that there can be no surprise when you realise that in another project the global architectural brand envisaged a business club at the very roof of Old Trafford.
These are just concepts for now, sure. However, there are already companies pitching features not that far removed from these futuristic schemes. Take for example C360, a fresh project offering corporate customers something unseen so far. The chance to travel around a stadium. Literally, around the stadium. According to initiators, it can be done with available technology, it just needs a stadium investor or manager to implement it.
While the idea leaves average skyboxes or suites in place, it attaches to them a long chain of self-driving pods, which travel along a circular track, making rounds around the stadium and allowing spectators to take every possible perspective without leaving their comfortable seats. Unless for another glass of champagne, maybe.