USA: Swimming pool, drinks and palm trees in Jacksonville
source: StadiumDB.com / post-gazette.com; author: michał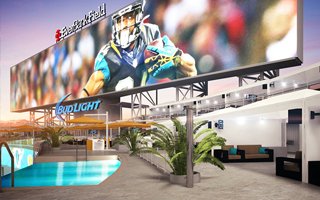 The upcoming NFL season will see significant changes at EverBank Field, the home of Jacksonville Jaguars. Apart from the world's largest video board, the stadium will offer spa-like areas for premium customers.
As promised to the fans in 2013, Jacksonville Jaguars are nearly done with installing two swimming pools over regular seating in the north end of EverBank Field. The stand has been reduced by nearly 9,500 seats to make way for new features, primarily two levels of exclusive cabanas.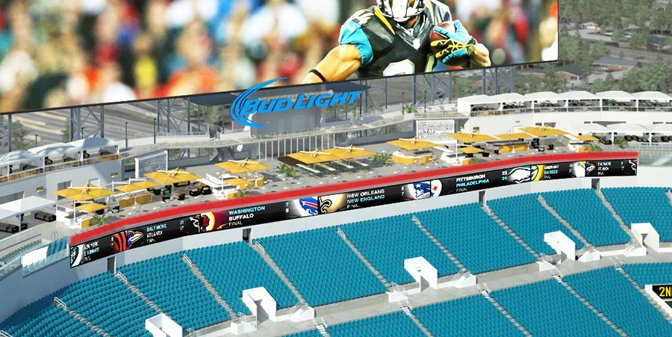 Image: Jacksonville Jaguars
Yes, cabanas, not suites or skyboxes. Overall there will be 24 cabanas on two levels. 14 in the upper tier will offer very much the same experience as regular suites, but in a more open-air atmosphere. Lower ones will be spread on two sides. Five in the west, five in the east, each set with one swimming pool.
This allows to create areas with dedicated changing rooms and a chance to view the field from the cabanas, from the pools or simply on TV. And one more option – the world's largest video board is already installed atop the entire stand, covering 55,000sqf (or 5,110sqm) and reaching thewidth of the field. The video board is the largest part of the $63 million project.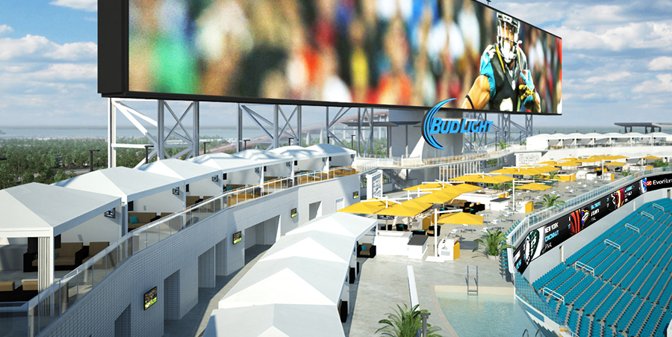 Image: Jacksonville Jaguars
Each cabana will hold up to 10 people with prices starting at $150 per seat, going upwards to $250 for pool access. Seats may be bought both on a single-game basis and as part of a season-ticket package. Will the cabana idea work? It already has, nearly a month ago Jaguars went beyond 50% reservations for the entire season.
But is it worth the reduction by 9,500 regular seats? Seeing that Jaguars had trouble selling these seats, surely yes. Moreover, the tendency is to reduce suite/skybox number, because the product isn't as attractive as it used to be in the 1990s and customers are seeking cheaper alternatives. In turn clubs try and offer new forms of spending time, this being themed between a beach and spa.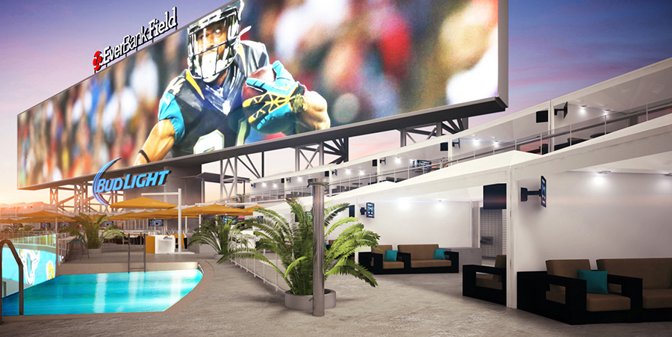 Image: Jacksonville Jaguars