StadiumDB Newsletter: Issue 29 - all about Chorzów
source: StadiumDB.com; author: michał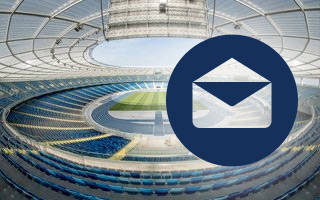 With 100,000 visitors in one day, surely Stadion Śląski is last week's hero. What else? Find the most important last week's headlines here. And, of course, subscribe for weekly updates straight to your inbox!
If there was one city with major stadium news last week, it was most certainly Chorzów. Part of the 2.5-million Silesia conurbation saw long-delayed completion of Stadion Śląski, Poland's former national stadium.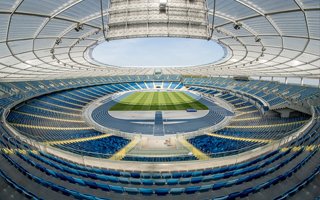 Rebuilt to hold over 54,000 people, the building is second only to Warsaw's Narodowy in terms of size and gets ahead as an athletic stadium and concert venue. After over 20 years (!) of gradual reconstruction and budget spiraling out of control, Śląski received surprisingly positive coverage in Polish media, having drawn 100,000 people for a community day on Sunday.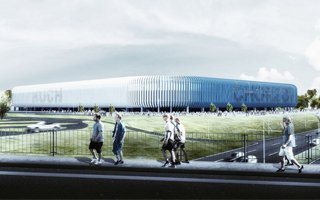 As if this wasn't enough, news of a second stadium in Chorzów made headlines across Poland. The city's largest football club Ruch, once dreaming of tenancy at the 54,000-seater, will receive a brand new 16,000-seat stadium built by the municipality. This way the nearly bankrupt club will survive and is hoped to bounce back after being relegated in June. Two modern stadia in one city and only the second one will have a sensible operating model.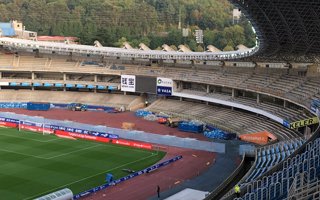 In Spain's Basque Country major changes arrived for Real Sociedad. Estadio Anoeta is being reconstructed, beginning with its south curve. Temporary capacity decrease is only a step towards reaching long-term size of over 40,000 seats with – what's more important – no running track putting fans away from the field.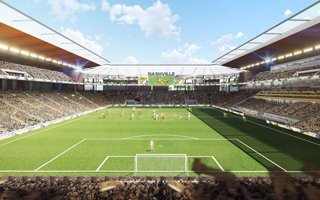 Last week's most important design is surely that in Nashville, Tennessee. First presented in August, it joined StadiumDB after preliminary agreement between private investors and the mayor. 30,000 seats with possible expansion is what the Nashville SC ownership is hoping to lure MLS with. If the team joins MLS, the capital of country music will join USA's map of football-specific stadia.
One design we're yet to see is that of Fulham FC's new riverside stand. The upcoming expansion of Craven Cottage will bring capacity to over 30,000 and procedural work has already begun, with consultation meetings planned for next week. This is when we should see the actual design delivered by Populous. For now we're left with this early sketch.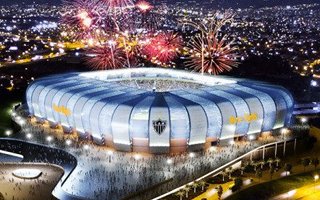 And finally, a close look at what new stadium for Atletico Mineiro may mean to Atletico themselves, but also to their current home, Independencia. Long story short: the existing stadium is at serious risk of becoming a white elephant at the heart of Belo Horizonte, while the team aims at moving to a suburb.