Poland: Chorzów back on track with stadium plans
source: StadiumDB.com; author: michał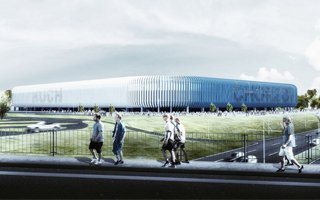 Green light from councilors means the 16,000-capacity stadium plan can go ahead again. City hall expects groundbreaking in a year and delivery in 4 years.
As we indicated yesterday, today's vote in the Chorzów city council was crucial for the fate of new stadium of Ruch Chorzów. It's a minor issue itself, they voted on transfer of PLN 300,000 (€70,000) in order to find a project management company that would monitor proceedings around the planned new stadium.
But with the project being on hold for years and almost getting scrapped altogether, it's great news that the members voted in favour by 11 votes to 4. Now the city hall can appoint the management company and launch construction tender for what should be a PLN 100-million (€23.2m) scheme.
Speaking to the leading website of Ruch Chorzów supporters, Niebiescy.pl, mayor Andrzej Kotala assured we should see groundbreaking in 2018.
Exact date is hard to predict as it relies heavily on timely execution of all proceedings, which may be subject to appeals. If everything goes as planned, construction should be launched in the second half of 2018, maybe during last weeks of the summer.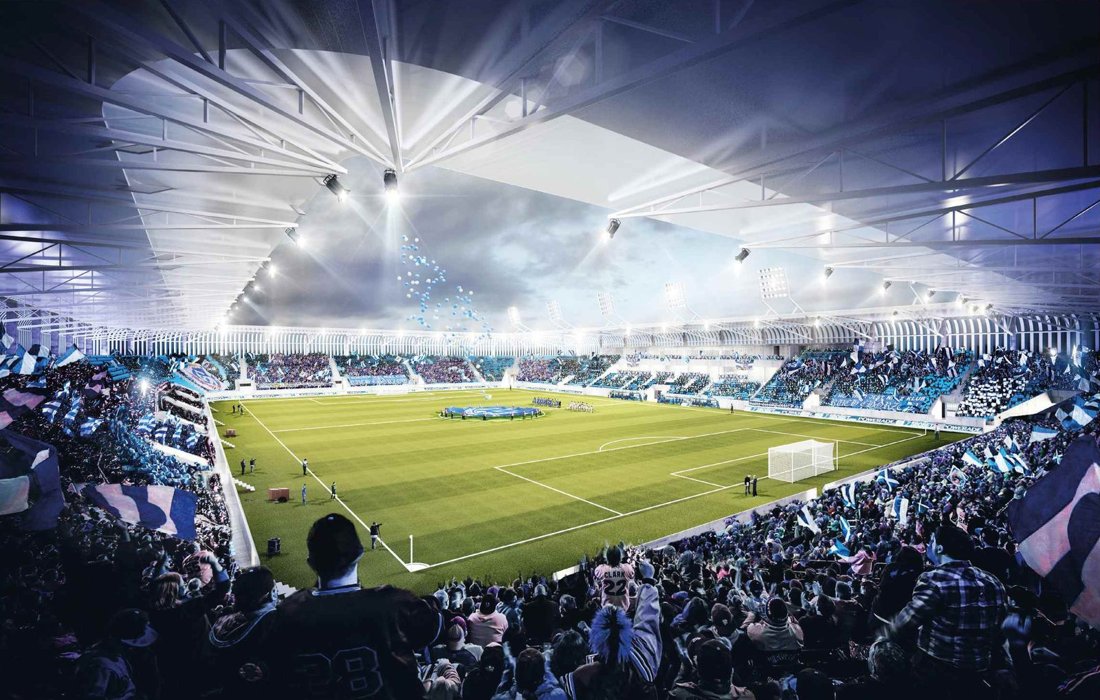 In December the city will vote on next year's budget, which will include the first portion of taxpayer funds for the stadium. It's expected to be PLN 25-30 million and will cover most of the first phase. Optimally, there should be three phases in order to facilitate public financing.
Current municipal plan is to replace the main grandstand first, which would take 2 years and provide the club with all necessary facilities, enough to meet most league regulations for Ekstraklasa even without three remaining sides. Second phase will see both ends built at the same time (1 year) and the final stage would fill the eastern side (1 year).
This phasing model is shown in the below gif, but please note it's made by us and is thus not official, only meant to give a better idea of what's planned.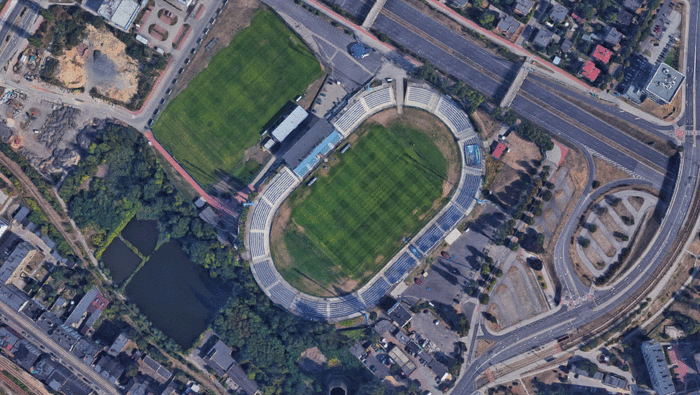 Interestingly, the stadium might see a completely different scenario. Ruch supporters would prefer for the old main grandstand to remain, while three others are rebuilt first. This would give higher chances of retaining league certificate throughout the construction and staying at home for the 4 seasons in question would mean major savings for Ruch.