StadiumDB Newsletter: Issue 15 is out, find it here!
source: StadiumDB.com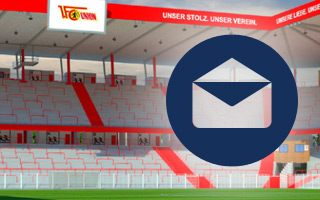 Worried about missing our stadium news? Here's the past week in a 300-word summary. As briefly as we can, so check it out and make sure to subscribe if you wish to have it directly in your mailbox!
It's hard to believe it's already the 15th week since we launched the StadiumDB Newsletter. First it served to let you know of the Stadium of the Year results, now we decided to give you a package of most important stadium news every week. Below is what you can find in Issue 15. If you wish to have it delivered straight to your mailbox, just subscribe using the above form! [If you already have subscribed but cannot find any email from us, take a look in your spam folder, it may have been caught up]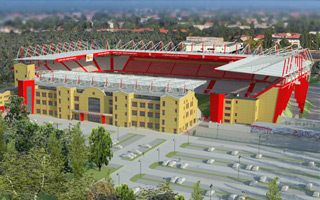 Our last week focused largely on English stadiums, though we managed to throw in some information from other countries. And let's begin this summary with one of them, by far the most spectacular announcement of the past week: Union Berlin hope to celebrate their stadium's centenary in quite some style.
The Old Forestry is about to get a second tier on three sides, raising the total capacity to some 37,000. But even more interesting is the percentage of standing in this figure, almost 78%! Though hardly suitable for UEFA games without major conversion, it should suit them well as the cult team hope to establish themselves further.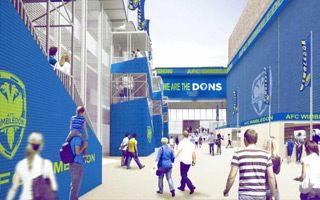 In London there was some very optimistic news for AFC Wimbledon, whose (hopefully) last hurdle towards a new Plough Lane stadium has been passed. It's very likely we will finally see groundbreaking on the deadlocked venue this year and opening in 2019.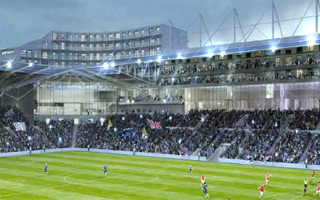 Just east of the English capital Southend United prepared a truly remarkable project. As released to the public, the club's planning application for a new Fossetts Farm stadium shows the main stand conjoined with a 107-room hotel and 182 apartments! These features come on top of a new training centre, large retail park, 1,700 parking spaces and, literally, on top of the 22,000-seat stadium.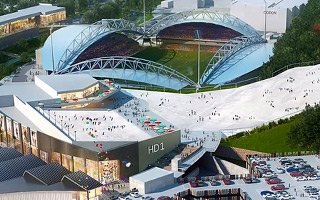 Only slightly less impressive is the HD1 plan from Huddersfield. While John Smith's Stadium won't change itself, it might be accompanied by a ski slope and extensive commercial and leisure development. Not far away from Huddersfield,in Stoke-on-Trent, seats began arriving at bet365 Stadium, home to Stoke City. In its largest upgrade since opening 20 years ago, the stadium is changing its image quite a lot.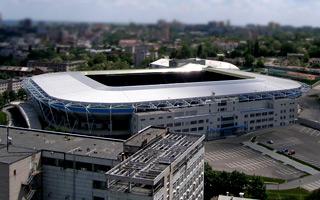 Leaving England for a moment, we've also got some sad news from Ukraine. After Metalist Kharkiv had folded last year, now another Ukrainian powerhouse is in dire straits. FC Dnipro are seeing their stadium and training center auctioned off, having been taken over by public authorities as assets of nationalised Privatbank.