Stoke: bet365 Stadium to open in 2 months
source: StokeSentinel.co.uk; author: michał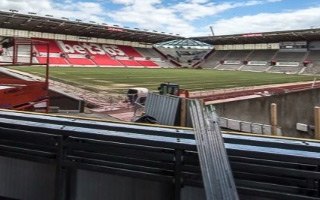 Exactly two months from now the first Premier League game will be held at the revamped bet365 Stadium. This week delivery of 17,000 new seats begins.
Stoke City are exactly two months away from their ground's reopening. With the first Premier League game designated away from Stoke-on-Trent, bet365 Stadium will see its 2017/18 debut on August 19, against Arsenal. On that day for the first time in 29 years more than 30,000 people might watch a Stoke City home game.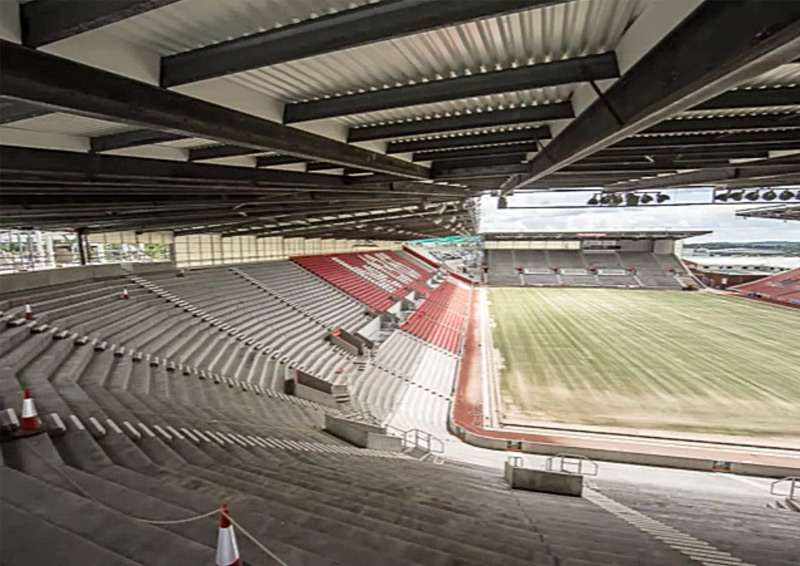 © Phil Grieg, Stoke City FC
At least in theory that many people might come as we await for the final capacity announcement. Stoke are doing their best to maximise available seat number, having already secured new means of fan segregation. Instead of sealing off 14-seat thick sections, new borders between home and away crowds will be only 6-seat wide.
Also, instead of one away contingent size of 3,000, more flexible numbers will be available to clubs which might not sell all tickets, starting at 2,200. All seats saved with these efforts will go on sale to the Potters' supporters.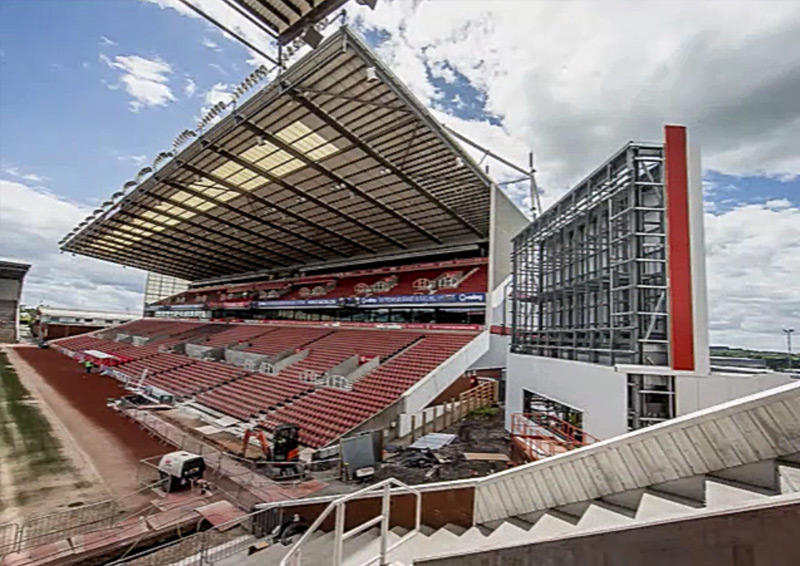 © Phil Grieg, Stoke City FC
Before the first game takes place, Stoke are replacing 17,000 seats. Only those at the main stand and the central portion of the east one (replaced last year) will remain as they are. All remaining ones will be supplied by German company Stechert, who have been working with Stoke for some time now.
Vast majority of the new seats will be red and only a portion in the north stand will create white words 'Stoke City'. Previously similar signage was visible in the south but due to that stand being largely dedicated to away following, now all seats there will be red.
First new seats will begin arriving this week. They will also be installed in the newly built south-east corner, which is hoped to bring capacity to just over 30,000.
Also, brand new giant screens will be installed for the 2017/18 season, topping the largest upgrade programme since the stadium first opened in 1997. This year's works will end just a couple weeks before the venue celebrates its 20th anniversary.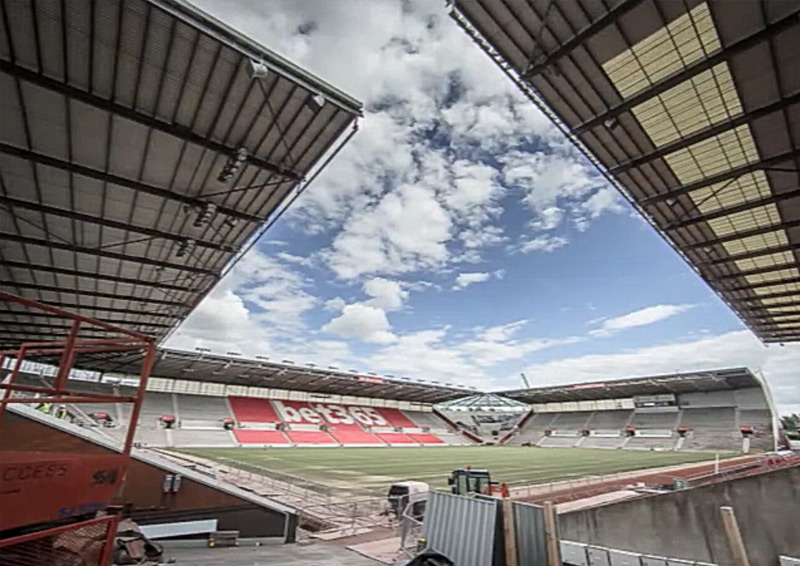 © Phil Grieg, Stoke City FC