England: Stoke to fill their stadium more effectively
source: StokeSentinel.co.uk; author: michał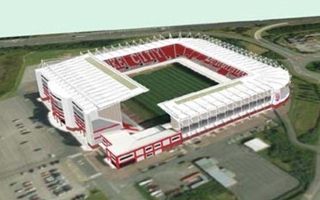 This year's expansion of bet365 Stadium isn't the only planned improvement in Stoke-on-Trent. Stoke City are also planning to create a more flexible away section in order to make more use of the available seats.
Before the 2017/18 Premier League season bet365 Stadium will grow by some 1,800 new seats. These will be created in the south-east corner, already being filled ahead of the upcoming campaign. Additional income from single tickets alone could reach £45,000 per game, once the new corner is filled.
Chief executive Tony Scholes said: "We've always said that when we're confident we will fill the seats in that corner we will build it and we have got to that point. We are going to have 1,800 or so additional seats and the development that (managing director) Richard Smith is overseeing is all on plan to be in place at the start of next season."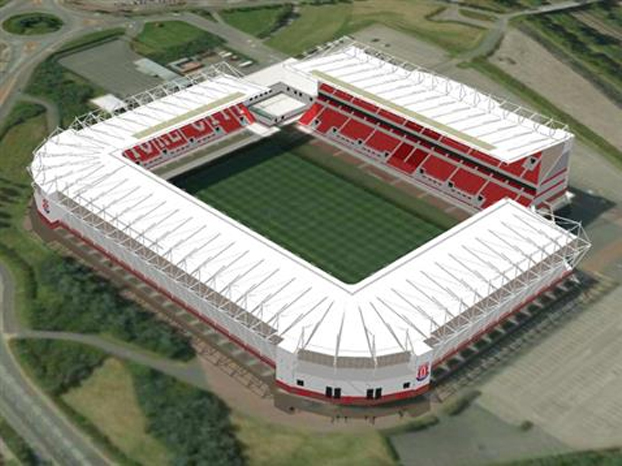 That's not all Stoke City are planning to do in order to improve their matchday turnout. Currently bet365 Stadium has occupancy of 98% (27,376 per game) and the 2% missing can be blamed largely on away fans not using all of their allocation. That's why in the future away section at the stadium will become more flexible so that it can be downsized if not used entirely.
"We are also doing a bit of work in terms of the away fans to increase the flexibility on that. This season we are on track for an average crowd of about 27,500. We sell out for home fans every week and the only shortfall is when the away team don't take the allocation up. More flexibility (in the south stand) will increase the effective capacity of the stadium significantly and our job is then to fill those seats, which I'm absolutely confident we will do." Tony Scholes said, quoted by the Stoke Sentinel.