Ukraine: Dnipro Arena up for auction
source: Nashemisto.DP.ua; author: michał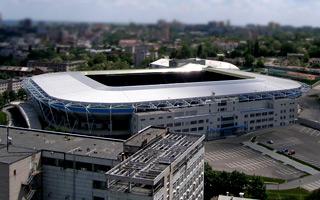 The stadium and training center of FC Dnipro Dnipropetrovsk will be auctioned publicly in what may be the final months of the 99-year-old club. Recently in Europa League final, now struggling to survive.
In May 2015 they weren't far from upsetting the favourites when FC Dnipro equalized against FC Sevilla in Europa League final in Warsaw. Just two years later the team is literally in ruins: manager and most players left, they lost ownership of their assets and await decision on relegation to the 3rd league.
Last season saw the team's first relegation since 1978 after huge financial issues left them with 24 points deducted. Now, with the manager and most players gone, Dnipro await their fate as decision needs to be made whether they will end up in the 2nd or 3rd tier. This would be the worst situation ever, just a year before they should be celebrating their centenary.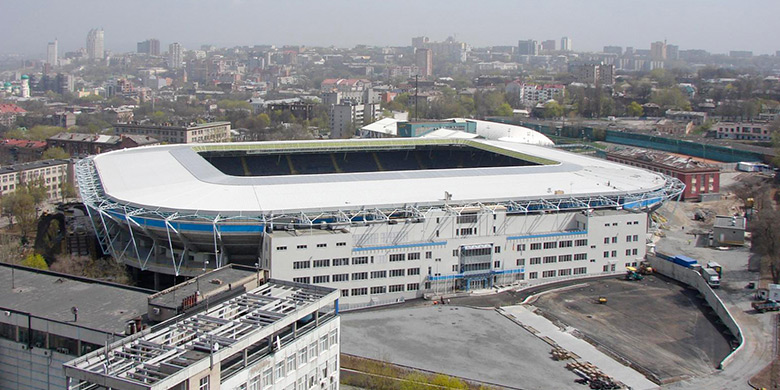 The main person to blame is billionaire owner Ihor Kolomoykiy, one of Ukraine's richest oligarchs. He began hinting last year that the club could no longer exist in its lavish form and would have to settle for less but it only now becomes clear how much less.
Late into 2016 Kolomoyskiy's bank Privatbank had to be salvaged from bankruptcy by the government and is now entirely nationalised. Along with the bank also Dnipro Arena and Dnipro's training center became public property.
It's now confirmed that all assets of the bank are to be auctioned via the government's public platform SETAM where property of insolvent companies is sold.
At this point it's unclear what happens to Dnipro and their former property.