New designs: Iraq strikes back
source: StadiumDB.com; author: michał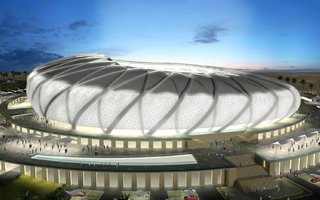 After prolonged economic and political instability major stadium projects are now being revived and growing again. See the latest three Iraqi stadiums on StadiumDB!
We haven't really covered the war against ISIS here, maybe apart from the Anbar stadium explosion and Iskandariyah suicide bombing. But Iraq went through much more in recent years. Oil prices have plummeted (and oil provides up to 90% of their revenue) and ISIS made the country more unstable than many had feared.
But, at least for the time being, it seems we're seeing a revival. Two of the three projects added today have seen construction halted and now again in full swing. This is just a small piece of Iraq's long new stadium list, which we will be gradually expanding as it grows. Find below the three interesting venues now under construction: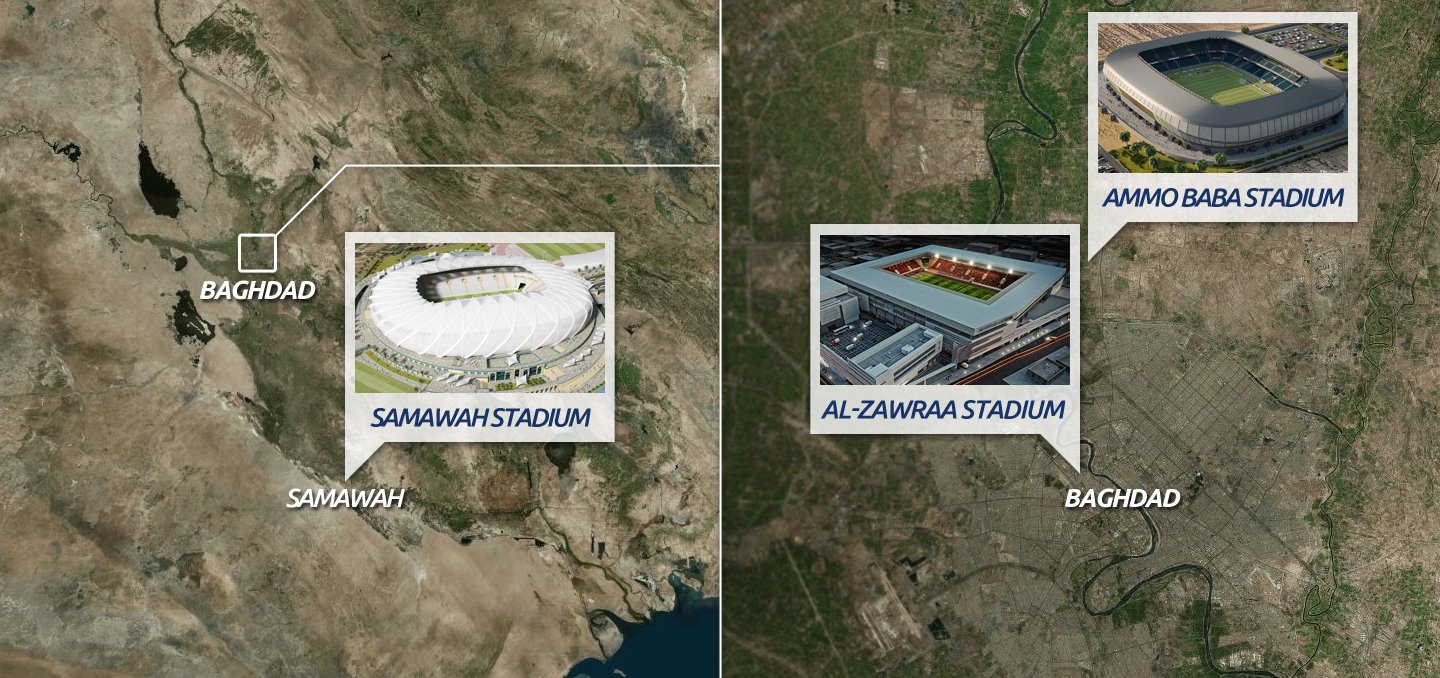 The sports complex is formally located in Baghdad, but practically 25 hectares have been earmarked outside the city itself, just across the road from Bub Al-Sham. That road however is the main route between Baghdad and the north of Iraq, so it's certain to be part of the capital soon.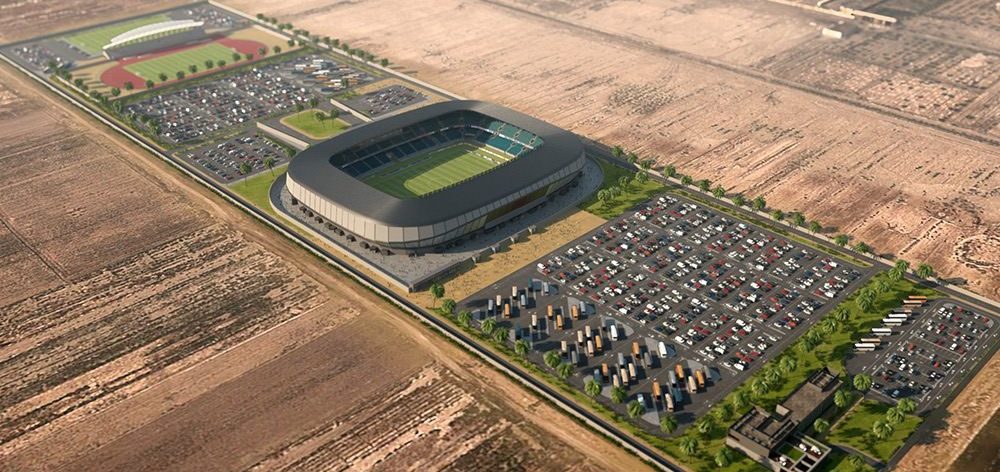 Here three stadiums are planned: the main one with football-specific layout for over 31,000 people, secondary athletic one for 2,000 and small football training stadium with 500 seats. Beside them 2,900 parking places are expected and a 4-star hotel with 500 rooms.
Winning design was announced back in 2011. The Spanish concept by TriArena was under construction already in late 2012 and was hoped to be done within a short frame of 20 months. However, political and economic instability in Iraq slowed the project down and eventually led to it being abandoned in late 2014. It wasn't until early 2017 that continuation was agreed.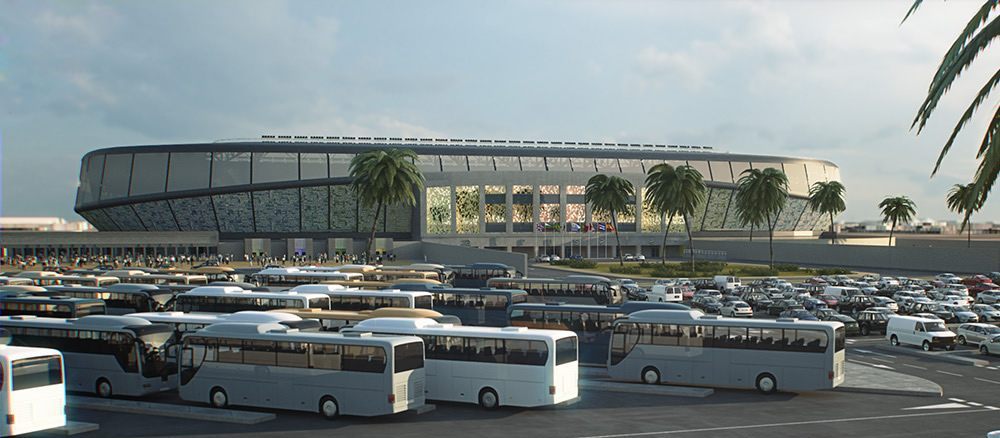 First construction contract was signed with a budget of IQD 116 million but, especially after the currency collapsed, this proved highly insufficient. That's why further $14 million was approved to be paid by 2018.
In early 2017 the stadium was given the name of Ammo Baba, famous Iraqi player and manager from the 20th century.
One of South Iraq's most impressive new stadiums will be built in Samawah, though in fairness it won't stand in the city itself. It's planned along the highway no. 8 just south of the city.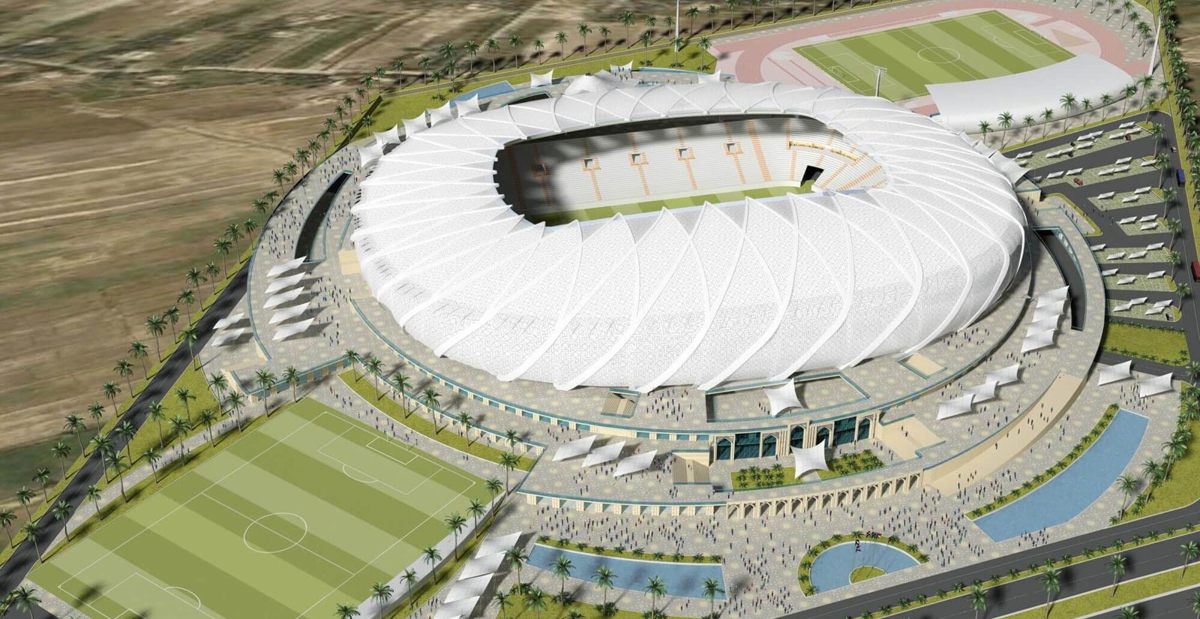 Designed by renowned Italian office GAU Arena, the stadium uses several different inspirations in its architecture. Well-landscaped ground level and promenades leading to the stands are inspired by ancient Iraqi architecture, while the stadium bowl itself is a modern and dynamic form, mimicking the rose of Jericho.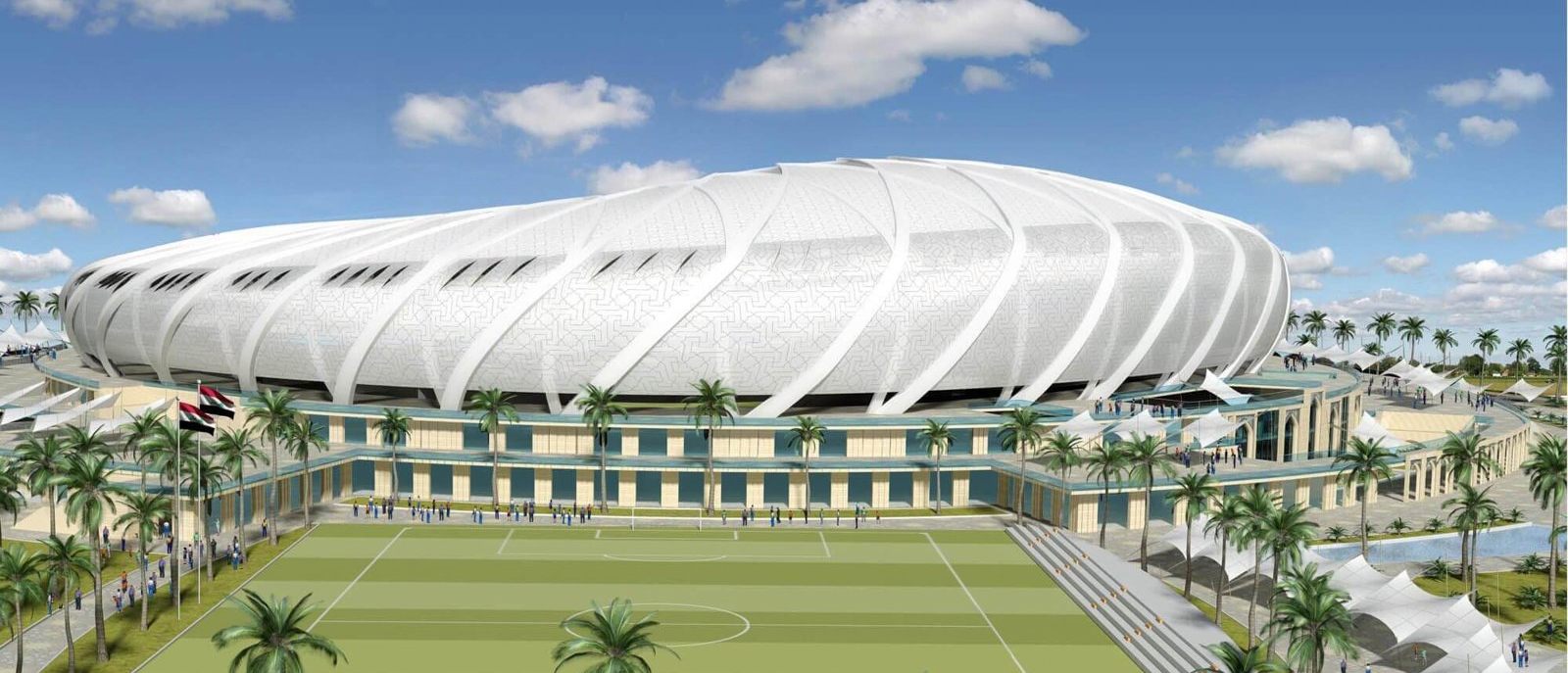 Beneath the white outer skin a single tier of seating was planned, with the west side being significantly bigger than all remaining stands. Throughout the perimeter perforations are planned above the uppermost rows, ensuring natural ventilation of the shaded venue.
The stadium will be neighboured by a secondary athletic stadium and one training field. Interestingly, most of the parking places will be hidden on two levels beneath the stadium instead of around it.
Contrary to most new stadiums in Iraq, this one isn't built in the outskirts, rather at the heart of Baghdad. It will replace the old Al-Zawraa stadium, though 'old' isn't a fitting word. The building was completed in 2002 and demolished after just a decade.

Regardless of the waste, the new plan is certainly far better. A 36,000 m2 plot of tetrangular shape will offer not only a compact football stadium, but also an indoor hall (1,000 seats), swimming pool and 40 guest rooms.
All of the complex will be enclosed by a uniform outer skin, limiting the amount of dust getting inside.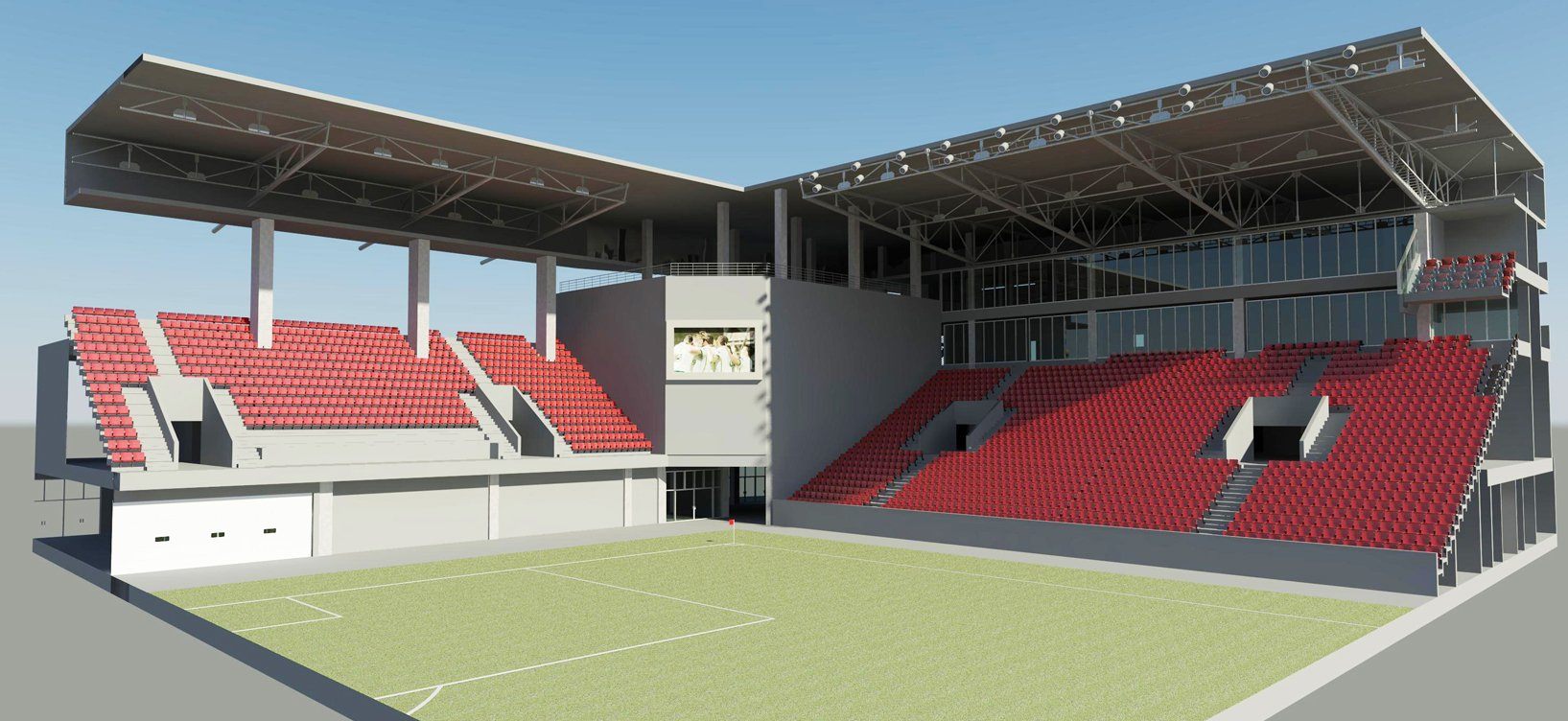 Despite construction having been launched back in 2012, the project suffered from serious delays like many others in Iraq. After restart it's expected for completion by late 2018, though first parts could be ready in 2017.
After an intervention of the central authorities it was agreed that capacity of the stadium would be raised from initial 12,500 seats to a maximum of 14,500 or 15,000.