Russia: Sochi stadium opened, once more
source: StadiumDB.com; author: michał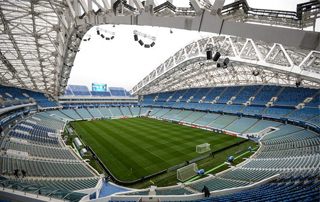 After delayed reconfiguration it's in use again. The notorious Fisht stadium in Sochi opened last night, but there are still issues looming.
Yesterday saw the second opening of Stadion Fisht. After the 2014 Olympics this time it was all about football. National teams of Russia and Belgium tied 3:3 in front of an almost full stadium.
"Almost" not just because there were under 100 people coming from Belgium. Simply not all of the stadium was allowed for use. Temporary stands added on top of the new end zones are yet to be opened to the public, despite them being approved for use. With them the stadium will be able to accommodate over 47,000 people.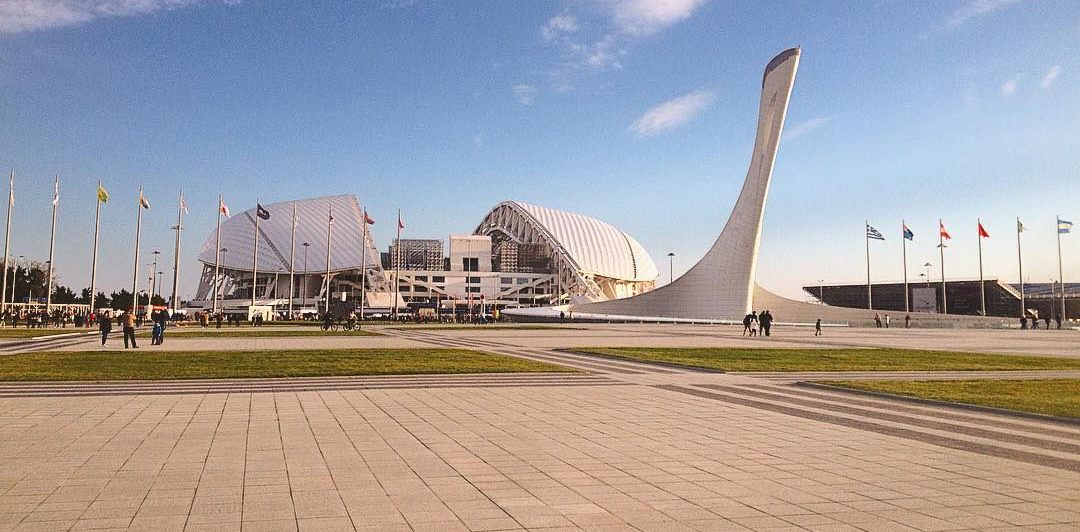 Yesterday's game brings Sochi back onto the football map after significantly delayed reconfiguration works. After the 2014 Olympics the stadium lost its temporary dome above the field, while open ends were enclosed with new seating.
There's one regular tier of seats on both ends and two levels of premium/commercial facilities. The reconstruction consumed over RUB 3 billion ($52.6m) on top of the RUB 23.5 billion spent on the building initially. After the Russian currency collapse this translates to $465 million, but the project was actually several times more expensive than initially expected.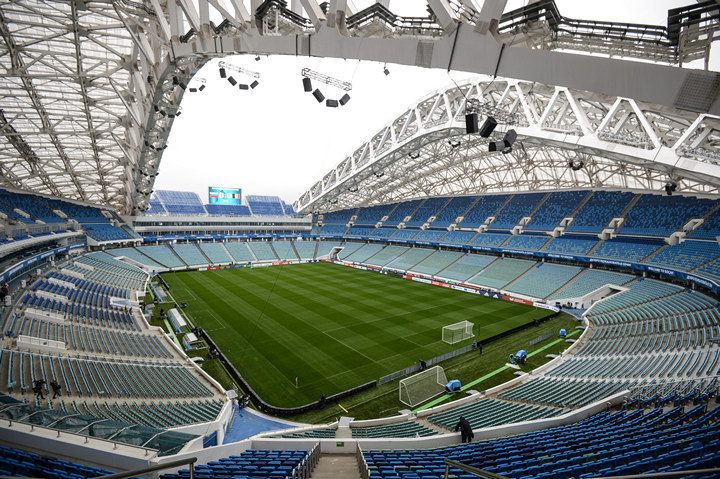 In May Sochi will host the city's very first Russian Cup final, that's the first event with all 47,000+ seats available to the public. Later the same crowd size is expected during this year's FIFA Confederations Cup. Final games with the temporary seating will be played next summer, as part of the 2018 World Cup. Afterwards Fisht's capacity will reduce to under 40,000.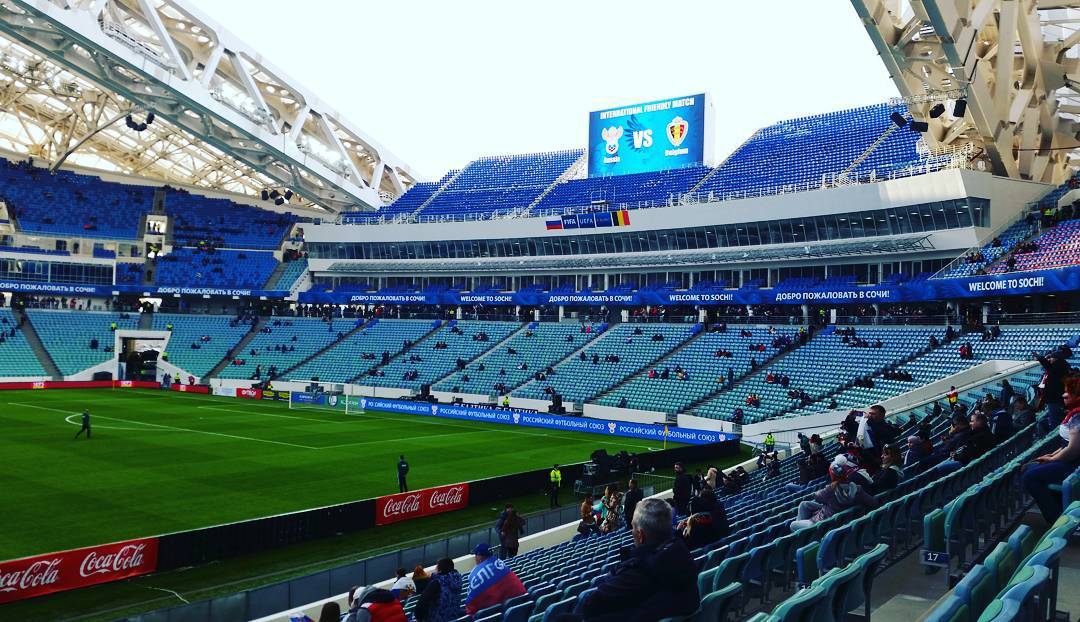 Still, the stadium is far too big for regular domestic use. There is no top-tier club in the area able to fill it even to half-capacity. FC Sochi have only returned to the 3rd league this season and their crowds in downtown Sochi aren't reallt crowds, only a handful of people turn up on a regular basis.
At the same time head of the stadium Oleg Kravchenko cinfirmed to the press that annual maintenance cost will be in the RUB 400-500 million range ($7 - 8.7 million).