Russia: Sochi stadium suffers major delay
source: TASS; author: michał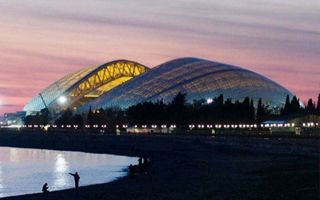 We won't see reopening of the Sochi Olympic Stadium earlier than in March of 2017. Meanwhile, the stadium was due for delivery in three months from now.
The Russian sports ministry confirmed delay on the reconstruction site of Stadion Fisht. The stadium, which was to be complete in June 2016 is now set to end in November. Even worse, actual reopening won't take place until March 2017.
In the period between March and May three test events will be held in order to prepare the venue for 2017 Confederations Cup. A year later it will play host to the 2018 World Cup group stage.
Such long delay is a serious blow especially regarding how small the project is. Stadion Fisht was actually opened in 2014 for the Winter Olympics, but then had its temporary roof dismantled and is now awaiting two end zones to be added and increase capacity. The project now employs some 350 workers, which may be double the number from last year, but is still up to 10 times less than in other stadiums of the World Cup…