Rotterdam: Feyenoord following rivals with safe standing
source: StadiumDB.com; author: michał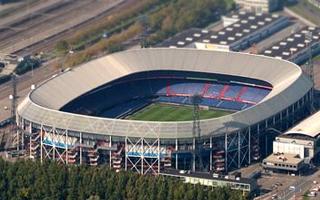 After PSV and Ajax Amsterdam, now Feyenoord Rotterdam expressed the will to install safe standing at their stadium. The subject might ease tense atmosphere between the club and fans.
Is this already the hottest subject in Dutch football? Safe standing this year already arrived in Eindhoven and is now being installed in Amsterdam. It's only natural to assume that Feyenoord will join the shift in supporter approach and accept standing room within De Kuip.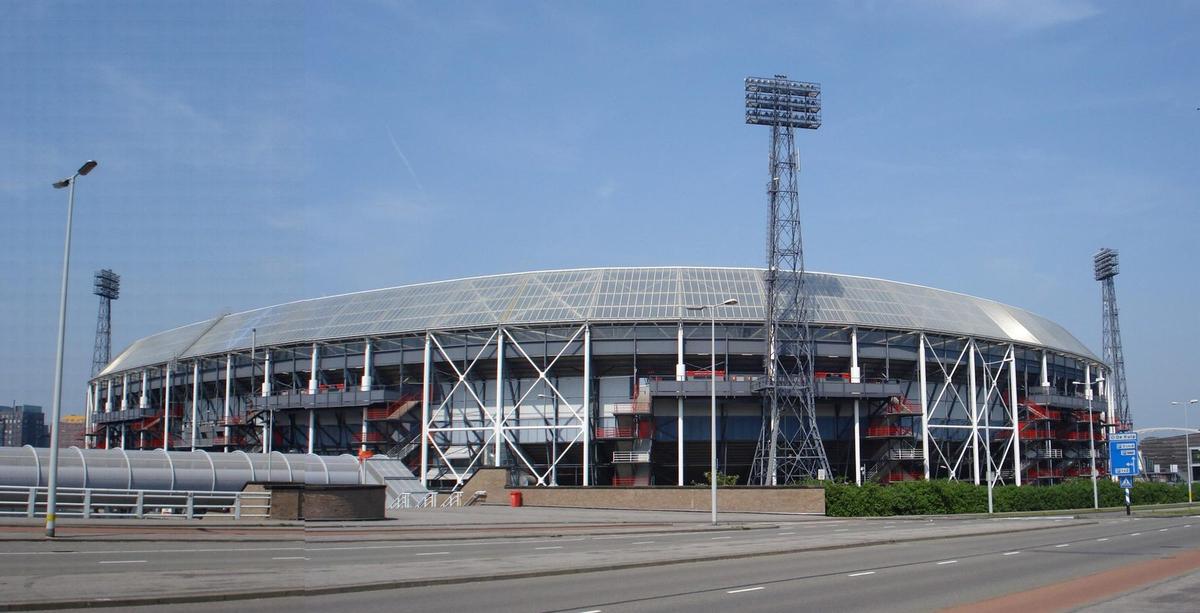 Fot: F. Eveleens (cc: by)
It's more surprising that the subject surfaced during a very tense moment between Feyenoord and their fans. The club has recently been fined €13,000 by UEFA for fans blocking staircases during their Manchester United game last month and introduced more stewards during domestic games. This resulted in some fans being actually ejected from the stadium for opposing, while others frustrated at the club's overzealous approach.
Conflict over clearing staircases is possibly the most debated issue around Feyenoord, but during yesterday's meeting between club and supporter representatives Feyenoord expressed readiness to install safe standing for those fans who wish to stand, as long as they leave the stairs between sections.
Of course supporters have to wait before any safe standing area is approved, but it's understood that it would cover the area of Vak S (north stand's central section) and possibly the closest areas on its both sides. This could mean a couple thousand seats with additional railings available to fans.