Netherlands: PSV to finally install safe standing
source: PSV.nl / własne; author: michał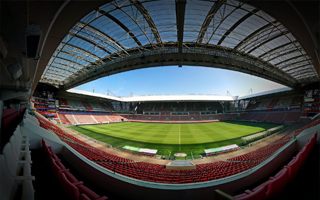 Officially it's the reward for the support in this year's Champions League campaign. But really PSV Eindhoven only now listened to appeals by their fanbase to install safe standing.
Despite Dutch legislation allowing such moves for years now, not many professional clubs in the country decided to create significant standing sections within their stadiums. From the 2016/17 season PSV Eindhoven will be one of them.
The club announced creation of safe standing blocks in the lower south end, also converting some 200 additional seats on the north side of Philips Stadion. This will allow for a more vibrant atmosphere during domestic games without generating significant cost for European ties, where stadiums are still required to be all-seaters.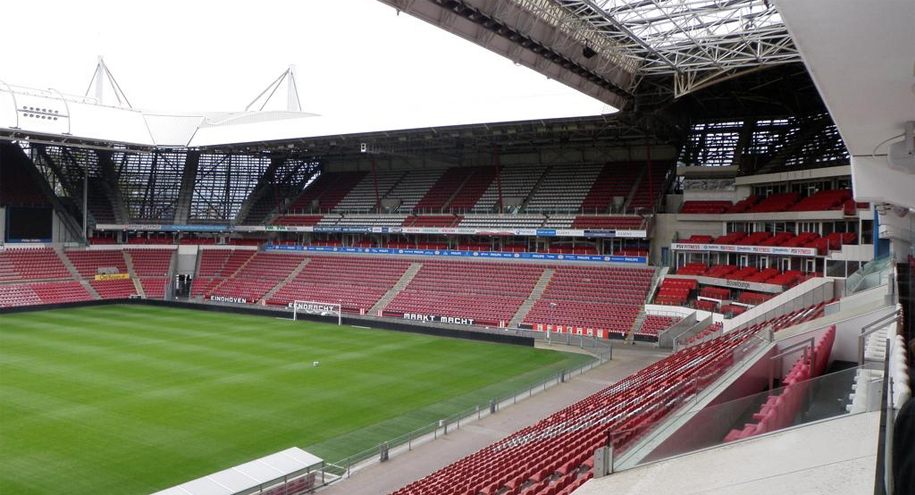 © Delos7
At this point we don't have details as to how much capacity might change along with these changes, because there's still significant amount of planning to be done. However, the step was announced by PSV as a form of thanks to their fanbase for the great support in this year's campaign. PSV reached the Champions League round of 16 and may progress even further.
In reality, though, the statement follows numerous appeals by supporters to create what has been legal in the Netherlands for years now. The conversion is expected to cost €500,000.