Rotterdam: Draconian safety precautions by Feyenoord
source: Feyenoord.com; author: michał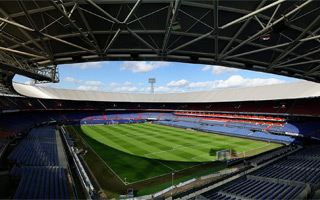 Dutch Europa League contender Feyenoord announced very severe measures against its own fanbase. De Kuip capacity will be halved and nets will surround the field.
Following several UEFA regulation abuses Feyenoord announced some of the most draconian measures against fans. During all European games (starting on Sept 15, against Man United) supporters of Feyenoord will be seated behind nets suspended around the field.
This means of preventing objects being thrown onto the field is known from many away sections, but this time all of the field will be surrounded with suspended nets of no less than 10 meters above the field.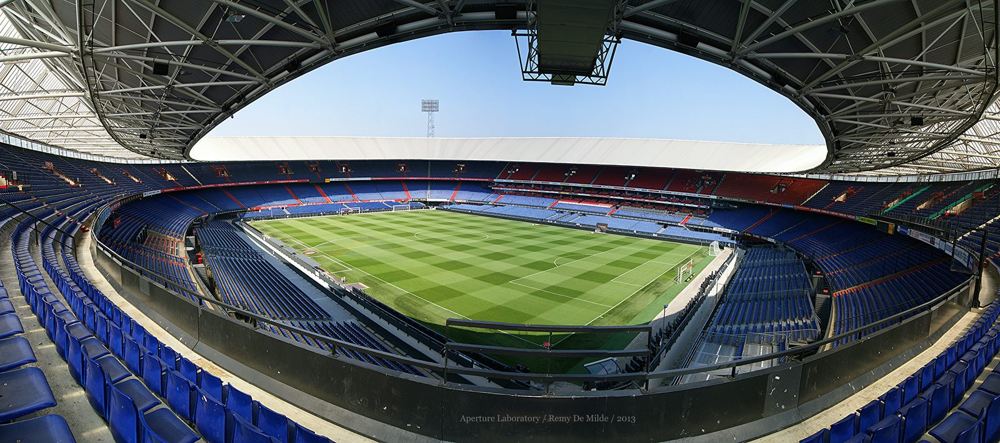 © Remi de Milde
Additionally, or even more importantly, De Kuip's capacity will be limited to just 26,000 seats! No fans will be allowed into the lowermost rows, excluding only disabled supporters. Also, additional stewards will be deployed for all European games.
"Feyenoord deems these measures to be absolutely necessary and in no way excessive, regardless of how drastic the club feels them to be. The wrongs for which Feyenoord was punished by UEFA will not be tolerated or trivialised in any way by the club and the club is determined to ensure they never again occur in the stadium. In the interests of the club and its future, nothing can be allowed to go wrong again. That is why Feyenoord is compelled to adopt these measures.", the club wrote in a statement.
Feyenoord is adopting these measures in response to the punishments handed down to the club after the home match against AS Roma in the 2014-2015 season. UEFA ordered the club to pay a 50,000-euro fine and to play the next European home match behind closed doors, suspended for two years, one of which has already elapsed, after spectators threw objects onto the field of play, fireworks were lit and steps were obstructed. Feyenoord was also ordered to pay a 50,000-euro fine and to play the next European home match behind closed doors, suspended for three years (commencing June 2016), due to the racist behavior of a fan during the same match.