Amsterdam: Ajax finally installing safe standing
source: AjaxLife.nl; author: michał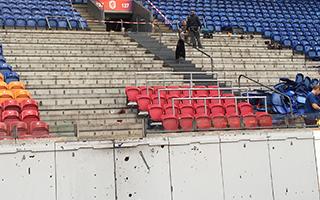 They kept their supporters waiting, but finally the long-desired standing section begins to grow. By winter fans throughout the lower south stand should be able to stand.
It's been a resurfacing story since April, when it was confirmed that Ajax would install a safe standing section at Amsterdam ArenA. In July the detailed plan was released, just as were announcements of installation in early September.
The latter didn't happen, but a week ago the long-awaited operation go underway. A small portion of 28 seats with railings was already in place on October 12 and by the end of this month the first section with a few hundred should be in place. Just in time for the Oct 29 home game against Excelsior.
The whole operation should see a vast part of the stadium converted, offering the most vocal fans over 5,000 seats with railings, meeting both domestic and international standards (also during Euro 2020). It was earlier suggested that all would be in place before winter, but now it's more likely that the project will be completed by spring.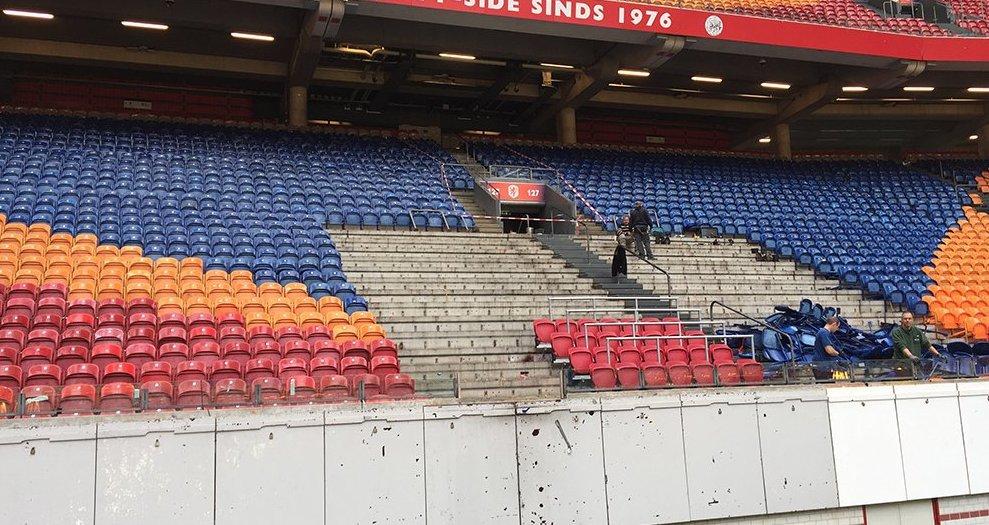 © Ajax Life