Amsterdam: Standing section in, illumination out
source: StadiumDB.com; author: michał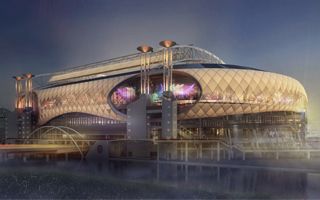 Ajax Amsterdam confirmed that a new safe standing section will be created at Amsterdam ArenA as part of a pilot program that might change the experience of Dutch stadiums. Upcoming expansion won't bring too impressive nighttime illumination of Amsterdam ArenA, though.
Yesterday a statement by supporters group VAK410 began a larger conversation across the Dutch media. The group confirmed that during a meeting last week they were asked to relocate from upper south stand to the lower one. The move would come as part of a larger project that will accumulate most vibrant communities in one area of Amsterdam ArenA.
That area will no longer be seated, instead the stadium's first terrace will be created in the lower south stand. Ajax is yet to release details on size and capacity, messages to season ticket holders are expected next week, according to Voetbal International.
Another group that took part in the meeting last week, F-Side, suggested yesterday that only the central part of the end zone would be converted. Of course for UEFA games the area would be convertible back to all-seated. Below we present a rendition of how it could look like. Please mind, it's not official material, we prepared it only to indicate which areas of the stadium would be impacted.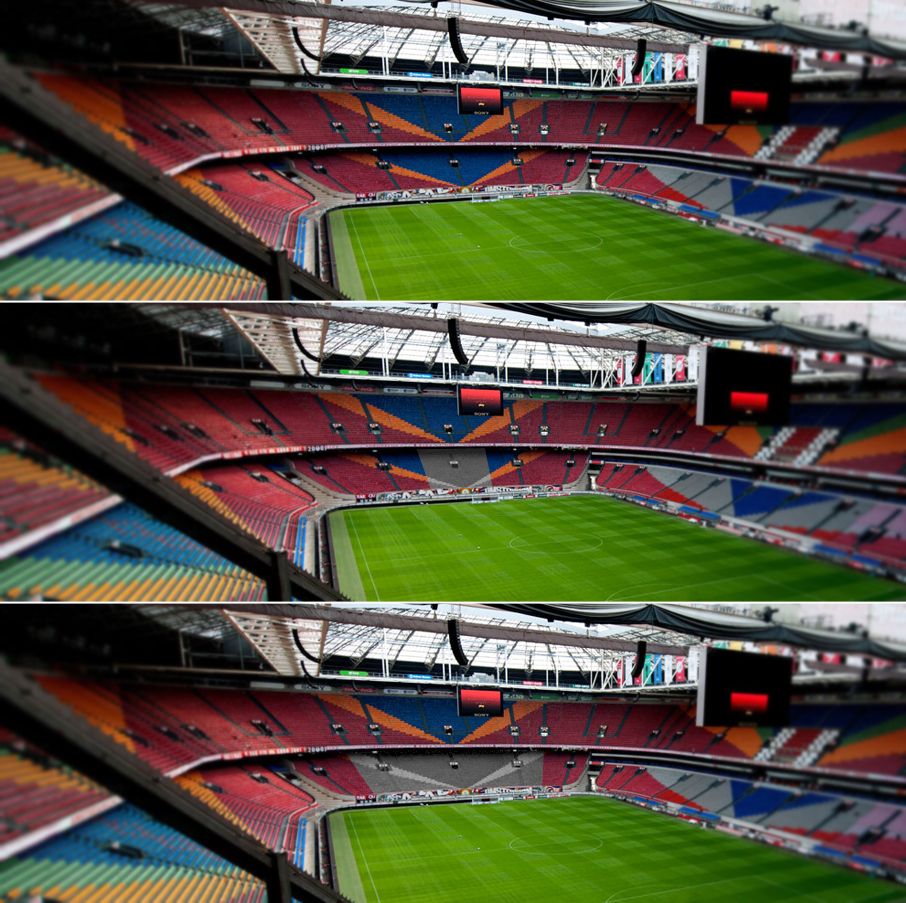 No vivid illumination for the east stand
As you surely remember, Amsterdam ArenA is awaiting its first vast expansion. Not in terms of capacity, but infrastructure for fans. The east stand will receive a new promenade for spectators and with it a translucent ETFE skin.
That skin, along initial concept, could potentially become a large screen to display colourful patterns on, following the path created by Allianz Arena. However, during a meeting with Amsterdam's Committee for Wealth and Monuments, the architects and stadium operators agreed to scrap parts of the LED illumination. It was agreed that the stadium should be illuminated gently, like in the rendering below. This would minimize light pollution to local residents and city skyline.
Expansion of the spectator areas within Amsterdam ArenA comes as the very first extensive upgrade since the stadium opened in 1996. It's scheduled to be complete before the arena hosts UEFA Euro 2020.