Stadium of the Year 2015: Meet the 22 nominees!
source: StadiumDB.com; author: michał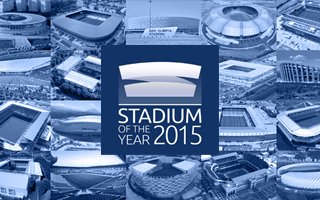 22 stadiums from 15 countries are qualified to compete for the next Stadium of the Year 2015 title. Two awards will be given in two separate votes. Read more for details!
On midnight yesterday we closed the nomination period for Stadium of the Year. Part of the submitted proposals could not be included. Some for obvious reasons, like Allianz Parque which already won the Public Vote last year.
Others might not have been as clear. For example Parc OL in Lyon was delivered in 2015, but only opened in January 2016, so it will be eligible for nomination next year. On the other hand Timsah Arena in Bursa is already in operation, but will only be finished later this year and we decided that not being fully complete might negatively impact the stadium's chances during the vote.
Altogether you selected 22 stadiums from 15 countries, representing all continents except Australia. Complete list is available under the text. All of them will be subject to two independent votes.
Public Vote starts on Monday!
Just like last year, we're giving the chance to vote to everyone. Each internet user will be able to vote once, beginning on midnight Monday, Jan 18 (CET). Don't worry if you miss the date, because the vote will remain open until February 19, giving everyone enough time to thoroughly examine all nominees.
Just like in all previous editions of the competition, each user will be asked to select 5 favourite stadiums, giving each of them respectively 5, 4, 3, 2 and 1 point. Only after all 5 stadiums are selected and you press "vote", the vote will be included.
New Jury, new vote
Last year we introduced the Jury Vote and had fantastic, experienced architects accepting the invitation. This year, dare we say, the Jury is even more exciting! Why? Some great names with impressive portfolios, who we'll gladly introduce next week.
This year the Jurors will work differently, though. First they will select a shortlist of 10 most interesting stadiums opened in 2015 and then evaluate these venues using three categories. Details will be published soon.
We're also excited to announce that this year Forum Seating is our official sponsor. Seats with this brand have been delivered to 2010 World Cup stadiums, all Polish venues of Euro 2012 and two stadia of Euro 2016, in Lyon and Nice!
Complete list of Stadium of the Year 2015 nominees: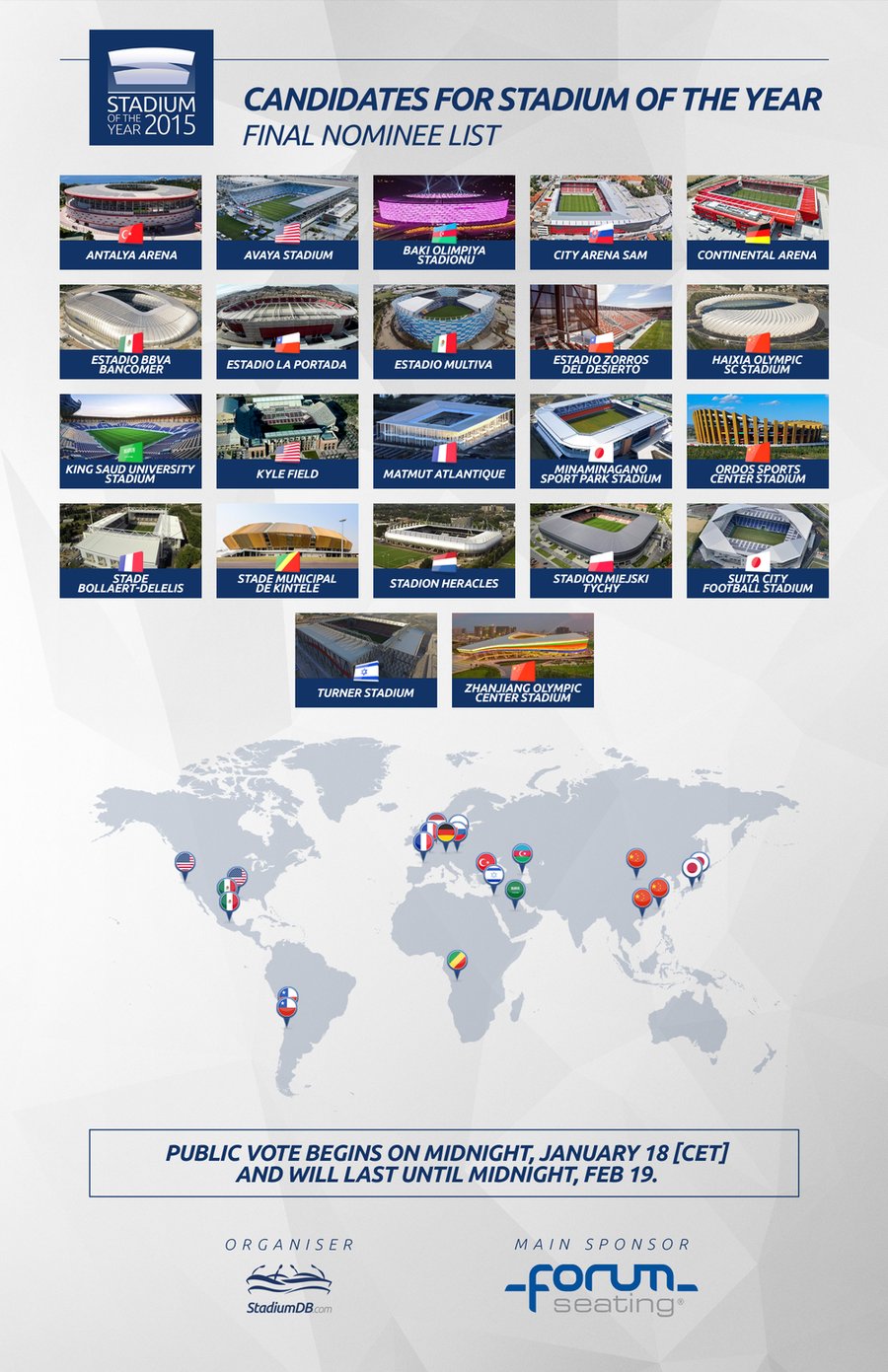 Main Sponsor