London: Finally we can see Chelsea's new stadium!
source: StadiumDB.com; author: michał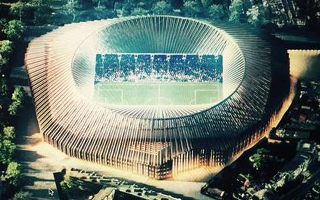 Officially this realistic model will be presented on Wednesday, but we're not going to wait. Renderings and photos have already leaked as Chelsea fans cannot wait to see the planned stadium.
Chelsea's communication policy for their planned new stadium seems to be a controversial one, some even call it cruel towards their fanbase. Exaggerated? Surely to some extent, but CFC supporters have been notified of Herzog and de Meuron working on their future home as far back as in January.
So they know that some of the world's best architects are on the job, a team that only designs one stadium in every country and all of their works are spectacular landmarks, if not turning points in stadium design altogether. These include Allianz Arena, Beijing National Stadium, Nouveau Stade de Bordeaux or their first and special work: St. Jakob Park.
To give Chelsea credit, we already know a lot about the stadium. Its final capacity (59,730), even percentage of corporate seats (very high!). The price is estimated to be £500 million (€690m / $770m), while delivery should take place in 2020.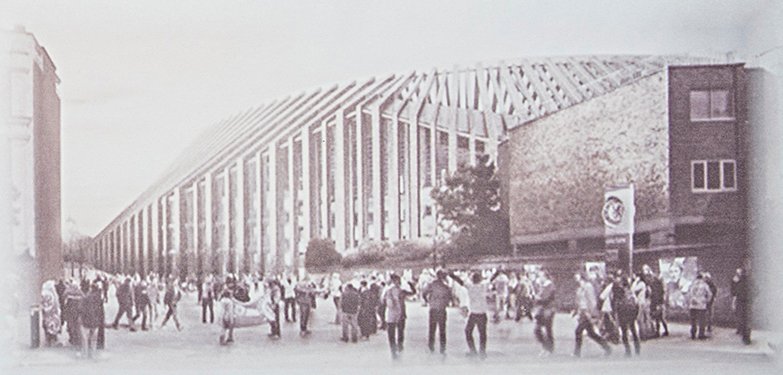 And yet Chelsea fans were only given several barely visible retro-styled images, one of which is embedded above. Quite uniquely, one enthusiast went so far as to try and recreate the proposed stadium. Neil Vano became almost a hero in Skyscrapercity.com stadium section and his video presentations of what he managed to render are already far behind the 70,000-viewer mark, proving the high interest.
Thankfully the ordeal seems to be over. Two renderings have been leaked, giving a better (still, hardly full!) overview of the planned stadium's scale. Both of them are added below: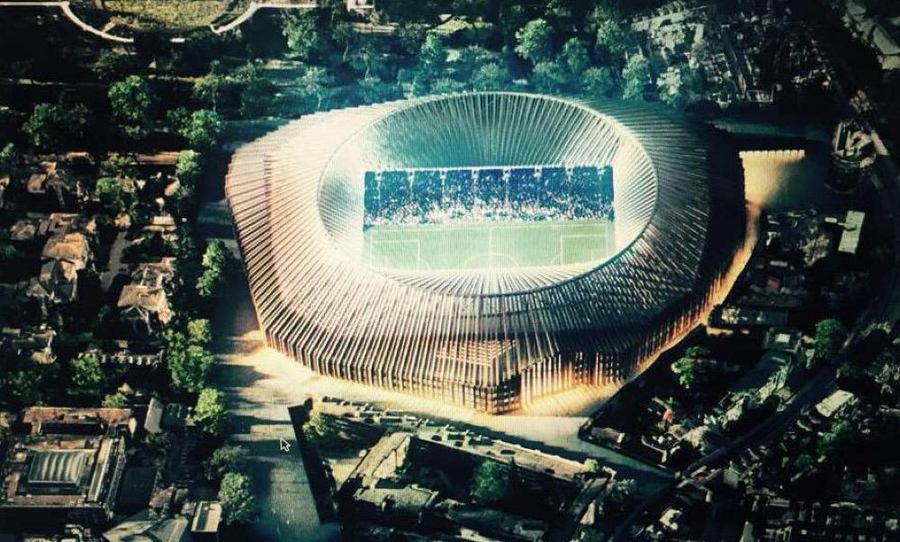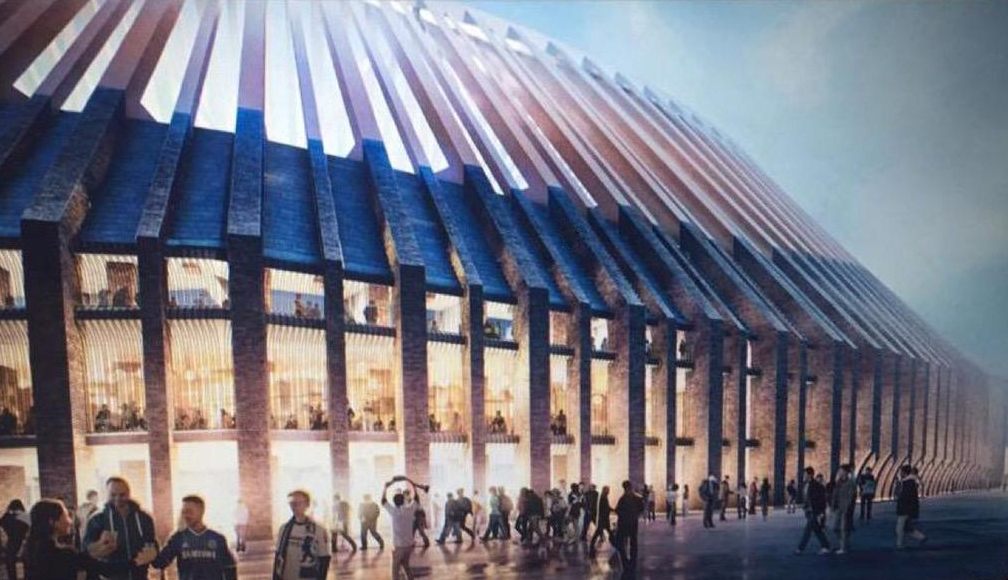 And finally, yesterday the Daily Mail gave some more relief to impatient supporters by publishing first photos of the stadium's official mockup, to be presented to local residents and Chelsea Pitch Owners on Wednesday and Thursday. Now, with the photos by Ian Tuttle we're also showing the images to you: