Finances: Matchday revenue top 20
source: Deloitte.com; author: michał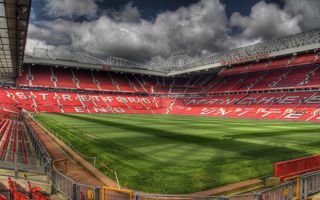 It may be a global report, but only European clubs from six countries were able to reach the top 20 list of richest football teams. Each of them earns well over €100 million per year with a fifth of that revenue coming from stadium matchday use.
As every year since 1996/97, the British office of Deloitte released the Football Money League report, showing the best performing clubs worldwide in terms of finances. There's no surprise in continental division – only clubs from Europe were able to reach the top 20 with best non-European side being ranked 24th (Corinthians, Sao Paulo).
And within Europe only six countries have any representation on the list. England leads the way with 6 clubs, followed by Germany and Italy (4 each), Spain (3), Turkey (2) and France (1).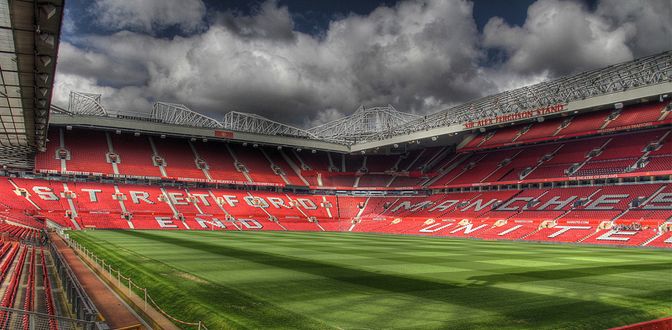 Photo: Saadick Dhansay (cc: by-nc)
Altogether the richest clubs reached €5.4 billion in annual revenue in the 2012/13 season, which means they went up 8% on average. Deloitte suggests the wealth of world's richest clubs is growing very significantly overall. In the first edition of this report only Manchester United had revenue of over €100 million. Meanwhile today this wouldn't even allow reaching top 30.
The financial structure on average sees sponsoring rights deliver over 40% and TV rights just under 40% of the revenue. Last factor, representing a fifth of the money, is matchday stadium operation. Here are the stadiums earning most for their clubs:
| no | country | club | revenue in €m ($m) |
| --- | --- | --- | --- |
| 1 | | Old Trafford, Manchester United | 127.3 (172) |
| 2 | | Estadio Santiago Bernabeu, Real Madryt | 119.0 (161) |
| 3 | | Camp Nou, FC Barcelona | 117.6 (159) |
| 4 | | Emirates Stadium, Arsenal FC | 108.3 (146) |
| 5 | | Allianz Arena, FC Bayern | 87.1 (118) |
| 6 | | Stamford Bridge, Chelsea FC | 82.5 (112) |
| 7 | | Signal Iduna Park, Borussia Dortmund | 59.6 (81) |
| 8 | | Parc des Princes, Paris Saint-Germain | 53.2 (72) |
| 9 | | Anfield, Liverpool FC | 52.1 (70) |
| 10 | | White Hart Lane, Tottenham Hotspur | 46.9 (63) |
| 11 | | Etihad Stadium, Manchester City | 46.2 (62) |
| 12 | | Imtech Arena, Hamburger SV | 43.2 (58) |
| 13 | | Veltins Arena, Schalke 04 | 42.5 (57) |
| 14 | | Juventus Stadium, Juventus Turyn | 38.0 (51) |
| 15 | | Turk Telekom Arena, Galatasaray | 35.4 (48) |
| 16 | | Şükrü Saracoglu Stadyumu, Fenerbahçe | 27.7 (37) |
| 17 | | Estadio Vicente Calderón, Atlético Madryt | 27.5 (37) |
| 18 | | San Siro, AC Milan | 26.4 (36) |
| 19 | | Stadio Olimpico, AS Roma | 20.1 (27) |
| 20 | | San Siro, Internazionale FC | 19.4 (26) |