France: Ligue 1 season ticket sales sees four records
source: info-stades.fr; author: michał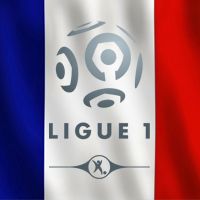 According to domestic season ticket summary by info-stades.fr, four clubs of Ligue 1 reached an all-time high. However, only seven team across the country managed to sell over 10,000 season cards.
The ongoing 2013/14 season in France is one of increased international interest. Partly due to upcoming Euro 2016 and new stadiums growing, but more for the foreign investors remodeling Paris Saint-Germain and AS Monaco to become European powerhouses.
Still, the published results of nationwide ticket sales see no reasons for excessive optimism. Only two clubs in France managed to sell more than 30,000 yearly subscriptions, which sees both PSG and Olympique de Marseille behind their Turkish equivalents (Galatasaray and Fenerbahce) in terms of yearly sales. PSG topped at 33,000 season tickets, while Olympique sold 31,000 for the Velodrome, still undergoing construction work.
Including these two sides, a total of six Ligue 1 clubs went over 10,000 in their efforts. Lille is 3rd (28,453), St-Etienne 4th (15,700), Lyon 5th (12,000) and OGC Nice 6th (10,000). Two more clubs, Guingamp and Valenciennes came close at 9,000 season tickets.
Interestingly, there are two more teams from outside Ligue 1 that deserve notice: RC Lens sold 13,646 and AS Nancy 9,466 (both results aren't final though, from early August and late July, respectively). And both of them fight in Ligue 2.
There are still four records in the overall table of Ligue 1: PSG, Guingamp, Reims and AS Monaco. The full list can be seen below:
Paris St-German 33,000 (record)
Olympique Marseille 31,000
OSC Lille 28,453
AS Saint-Etienne 15,700
Olympique Lyonnais 12,000
OGC Nice 10,000
SC Bastia 9,534
En Avant de Guingamp 9,000 (record)
FC Valenciennes 9,000
Stade Rennais 8,700
FC Nantes 8,000
SC Montpellier Hérault 7,500
Girondins de Bordeaux 8,000
Stade Reims 8,475 (record)
FC Lorient 7,000
FC Sochaux 6,000
Toulouse FC 5,200
AC Ajaccio 4,654
Évian Thonon Gaillard FC 4,300
AS Monaco 3,524 (record)