Stade Francis Le Basser
Capacity
18 607
10,607

(Seats)

5,735

(South stand)

4,872

(North stand)

Country
France
City
Laval
Clubs
Stade Lavallois Mayenne FC
Floodlights
972 lux
Inauguration
08/1971
Renovations
1978, 2001-2002, 2007, 2012-2013
Record attendance
20,849 (Stade Lavallois MFC - AS St-Etienne, 24/08/1979)
Address
Avenue Pierre de Coubertin, 53000 Laval, France
Stade Francis Le Basser – stadium description
When built in 1971, it was created as a typical football/athletic stadium with low landfill stands. This began to change with the ascend of Stade Lavallois MFC, who reached the top level in 1978. Some of their games drew large crowds, even exceeding 100% occupancy.
On the south side the stadium has its main grandstand, which originally was equipped with one of the world's most unique roofs. Unfortunately, the structure only lasted several years before needing to be removed due to leaks and instability.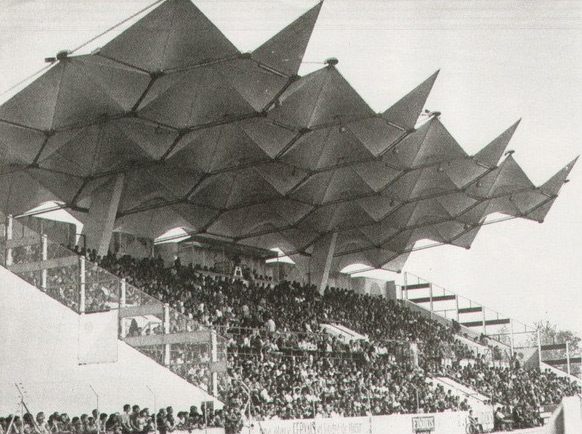 The stand itself exists to this day with a new, partly transparent roof. Also to this day the low terracing behind each goal is available. However, the life of the running track ended in 2001, when the field was moved towards the south side, making room for a new grandstand. The north side is a large, covered, but still only a temporary tubular stand for almost 5,000 people. It was economic enough to require complete replacement of the steps by 2011 because of corrosion, which resulted in only the roof being left in 2012, until new tubular skeleton was set up underneath.
Clearly, many of works over the years were only short-term solution and to this day the stadium requires heavy investment to meet expectations of the club. Despite many announcements and plans a major redevelopment is yet to come.
Related news
2016