United Kingdom: Is football coming home at the Euros?
source: StadiumDB.com; author: Kuba Kowalski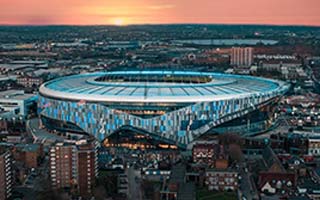 At a time when most of the chatter is about the World Cup, plans for the next major football events are being clarified. Great Britain and Ireland announced their joint candidacy for hosting Euro 2028 some time ago. A shortlist of stadiums being considered by the federations was also recently announced.
It's been less than a year and a half since England lost in the final of the 2020 Euro, playing at home, at Wembley. However, there have been further plans to host Europe's top teams again. Indeed, the British and Irish football associations have submitted preliminary documents to the body responsible for granting the privilege of hosting the Euros. The shortlist includes 14 stadiums that will be among the final choices.
The proposal, whose slogan is "Football for all. Football for the good. Football for the future," will be shortened to 10 facilities. Consultations with cities and stadiums will continue through the turn of this year and next, and the final decision will be submitted to UEFA in April. Among the 14 arenas selected so far there is no place for Stadium mk, which was included in the preliminary list, causing quite a stir, as we have written about before.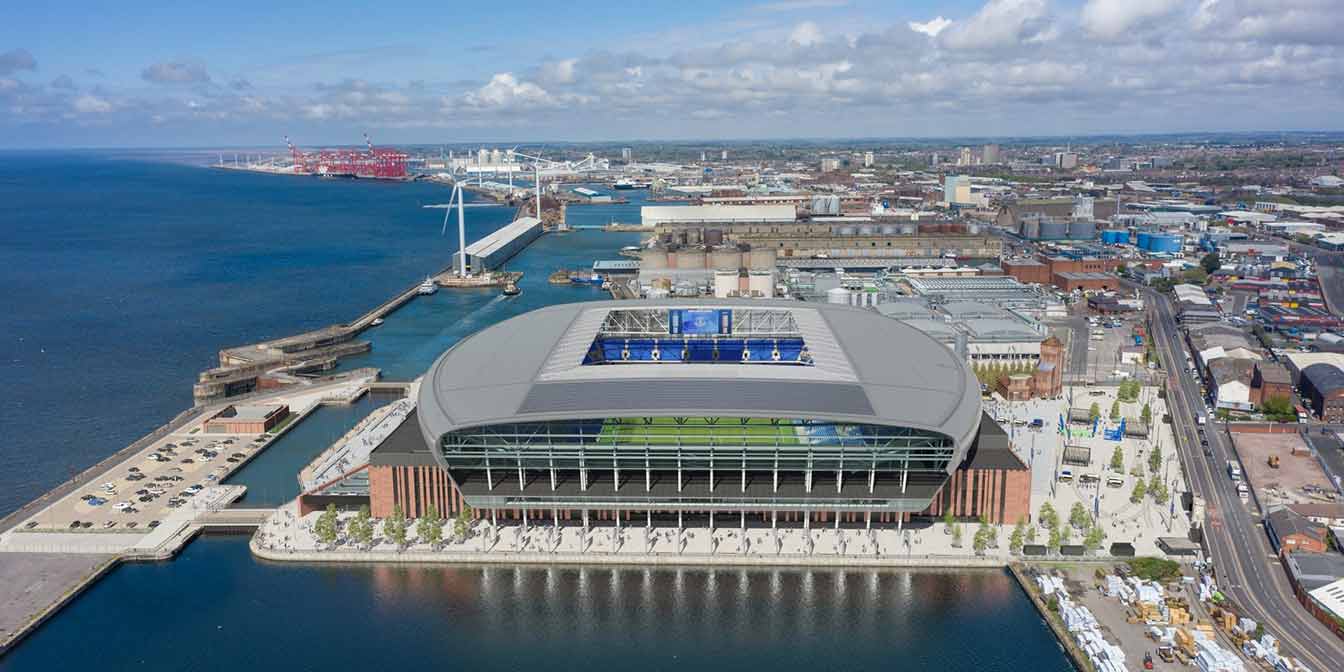 © Everton FC, Pattern Design
So what football arenas are included in the lucky fourteen? The city with as many as three stadium representatives is, as you might guess, London. Wembley Stadium, the ultra-modern Tottenham Hotspur Stadium and London Stadium make up this trio. Two venues which are being discussed as part of the candidacy are located in Dublin. Thesey are Aviva Stadium and Croke Park. Manchester also boasts two representatives, as Old Trafford and Etihad Stadium are under consideration. The remaining seven cities are contributing one location each to the pool of arenas. These are: Birmingham (Villa Park), Liverpool (Everton Stadium), Newcastle (St. James' Park), Sunderland (Stadium of Light), Glasgow (Hampden Park), Cardiff (National Stadium of Wales) and Belfast (Casement Park Stadium). The latter and Everton Stadium will be inaugurated in the future.
© Adam Koprowski
Being the host of the following tournaments is also a dream for Russia and Turkey, which have declared an interest in hosting the 2028 or 2032 European Championship. However, UEFA will not consider Russia's bid under further "sanctions". Italy, too, has announced its intention to join the fight to host the 2032 edition on its territory. Will the English again have the opportunity to pompously announce the tournament with the slogan: "Football is coming home?" Very likely.