Qatar 2022: Al Thumama Stadium is finally open
source: StadiumDB.com [TS]; author: Tomasz Sobura
On Friday, Al Thumama Stadium, the sixth venue for next year's World Cup, was officially inaugurated. The ceremony was honoured by the Emir of Qatar Tamim bin Hamad Al Thani and the president of FIFA Gianni Infantino.
The evening's culmination was the Qatar Emir's Cup final between Al-Sadd and Al-Rayyan, which ended 1-1 after extra time. Al-Sadd turned out to be better in penalties, winning 5-4. The official attendance from the game has not been revealed. It is known, however, that fans participating in the event had to present a certificate of full vaccination or be convalescents. It is very possible that it will be the same at the World Cup.
Al Thumama Stadium is the arena of the 2022 World Cup, designed largely by an architect from Qatar. Of course, Ibrahim M. Jaidah also collaborated with foreign entities (Fenwick Iribarren Architects, Heerim) on the final vision of the project.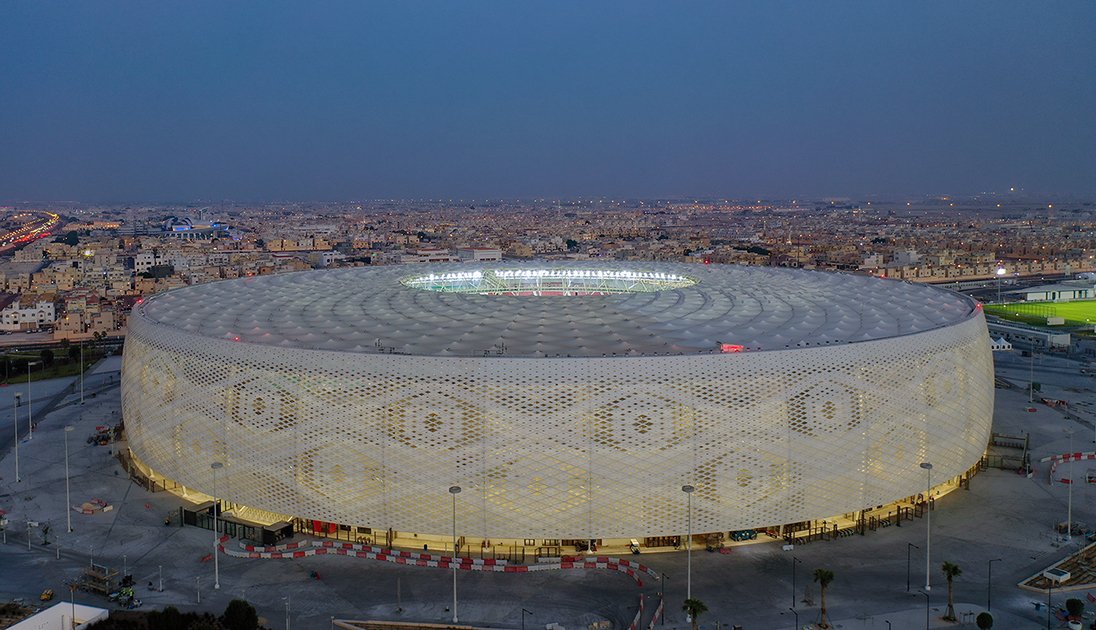 © Supreme Committee for Delivery and Legacy
Construction of the facility began back in 2016, on the site of the abandoned "Wall Stadium". Initially, the venue was to be commissioned in 2020, but implementation was slowed down by the outbreak of coronavirus pandemic.
The arena is located 12 kilometres south of the centre of Doha. It is distinguished by a unique facade, inspired by gahfiya - a traditional Arabic head garment worn by boys and men. Hence, there is a perfectly circular footprint (despite its rectangular field and compact stands) and white, intricate facade and roof.
The auditorium is divided into two tiers - separated by a strip of business boxes - has 40,000 seats. The most interesting aspect of the venue from an engineering point of view is the stadium's cooling system (Advanced Cooling Tech).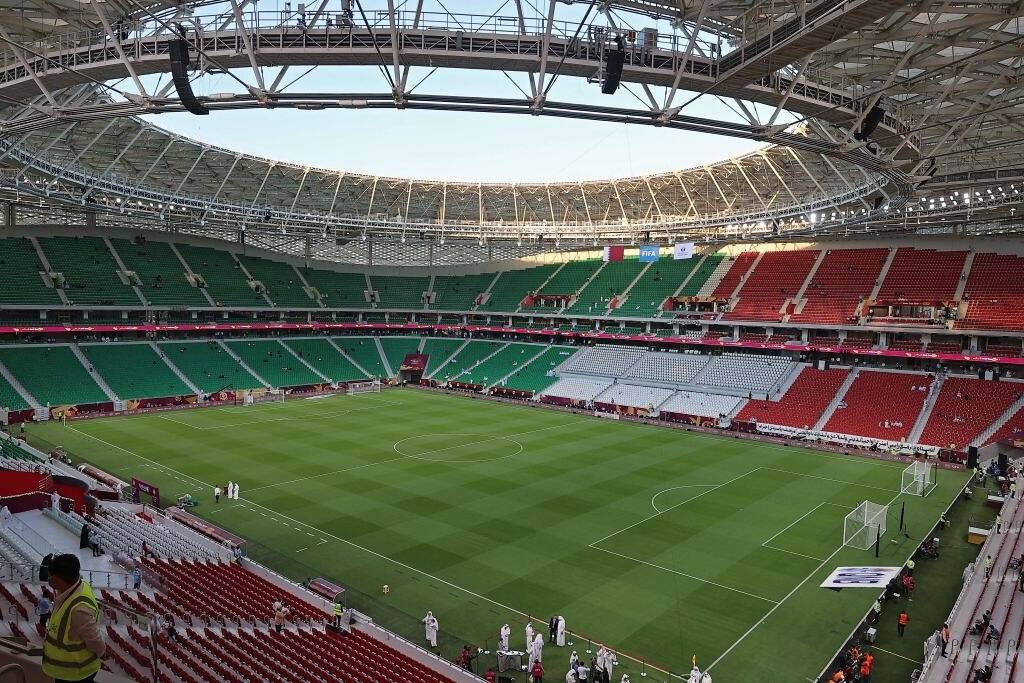 © Supreme Committee for Delivery and Legacy
Several group stage matches, a game of the round of sixteen and a quarter-final will be played at Al Thumama Stadium. After the 2022 World Cup, the venue's capacity will be reduced to 20,000. A sports clinic and a boutique hotel will be built on the site.
Thus, Qatar wants to avoid the unnecessary burden of too large stadiums. In addition to Al Thumama Stadium, the Qatari have already opened Al Bayt Stadium (2019), Ahmad bin Ali Stadium (2020), Al Janoub Stadium (2019), Education City Stadium (2020). Khalifa International Stadium underwent renovation in 2014-2017. Only the fully modular Ras Abu Aboud Stadium and the tournament's biggest star, Lusail Iconic Stadium, remain under construction.
Around Al Thumama Stadium, between the suburban area of the capital and industrial sites, there are settlements of immigrants who participated in the erecting of the facility. Qatar has been under constant criticism since the host of the 2022 World Cup was elected in 2010. It concerns working conditions on construction sites as well as the social conditions of workers.
Author: Tomasz Sobura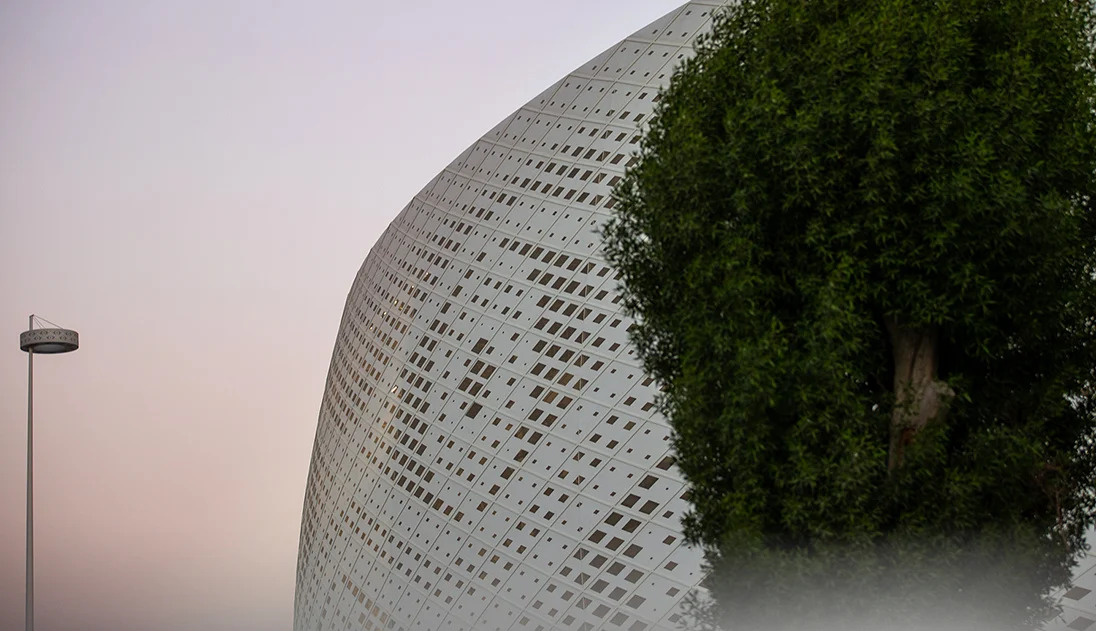 © Supreme Committee for Delivery and Legacy