Qatar: Fully demountable stadium close to completion
source: StadiumDB.com [TS]; author: Tomasz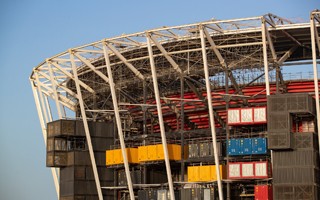 The construction of the only stadium for the 2022 World Cup, the structure of which is not permanently connected to the ground, is nearing the end. However, the official opening has not yet been revealed.
Container facilities are ready
Ras Abu Aboud Stadium will be completely dismantled after the tournament is finished and its components will be used in sports construction at home and abroad. Priority will be given to developing countries where infrastructure leaves much to be desired. Prefabricated stands can be used in the creation of smaller facilities, such as halls or swimming pools.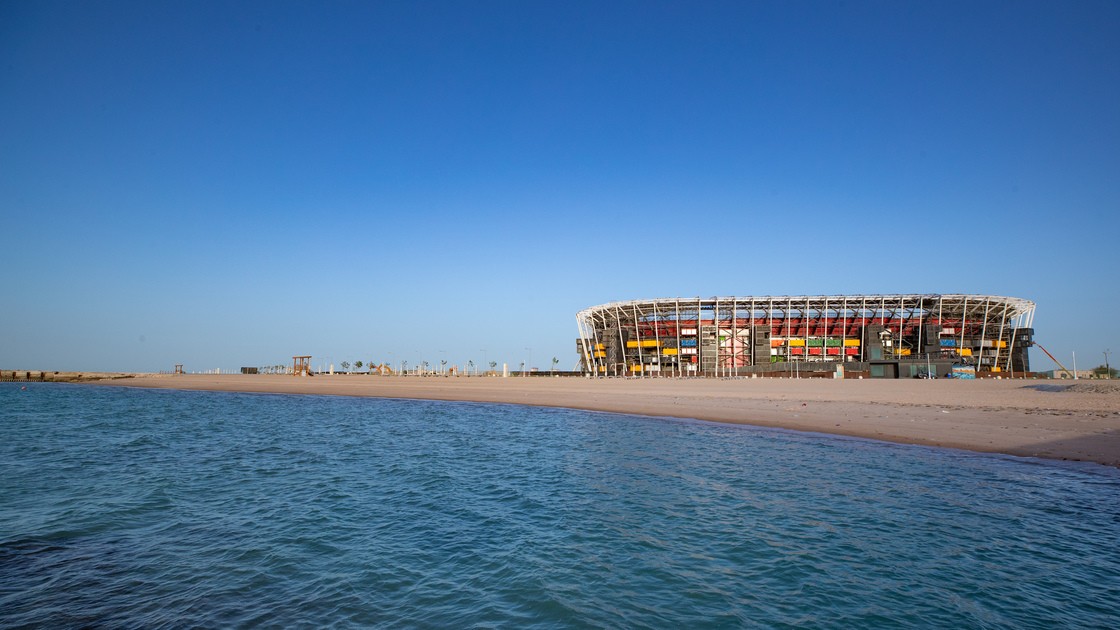 © Supreme Committee for Delivery and Legacy
The modular structure of the venue, which consists of 974 shipping containers, significantly reduced the costs of its construction. It is a symbolic number because it represents Qatar's international dialing code, as emphasized by representatives of the Supreme Committee. The containers will serve as the stadium's back-up facilities.
Unfortunately, Qatar officials have so far not disclosed the total cost of erecting the stadium. Ultimately, less building materials were used than in traditional construction. The above-mentioned solutions significantly shortened the arena creation time and its cost. To see the scale of progress in just a year, here's a comparison of satellite photos: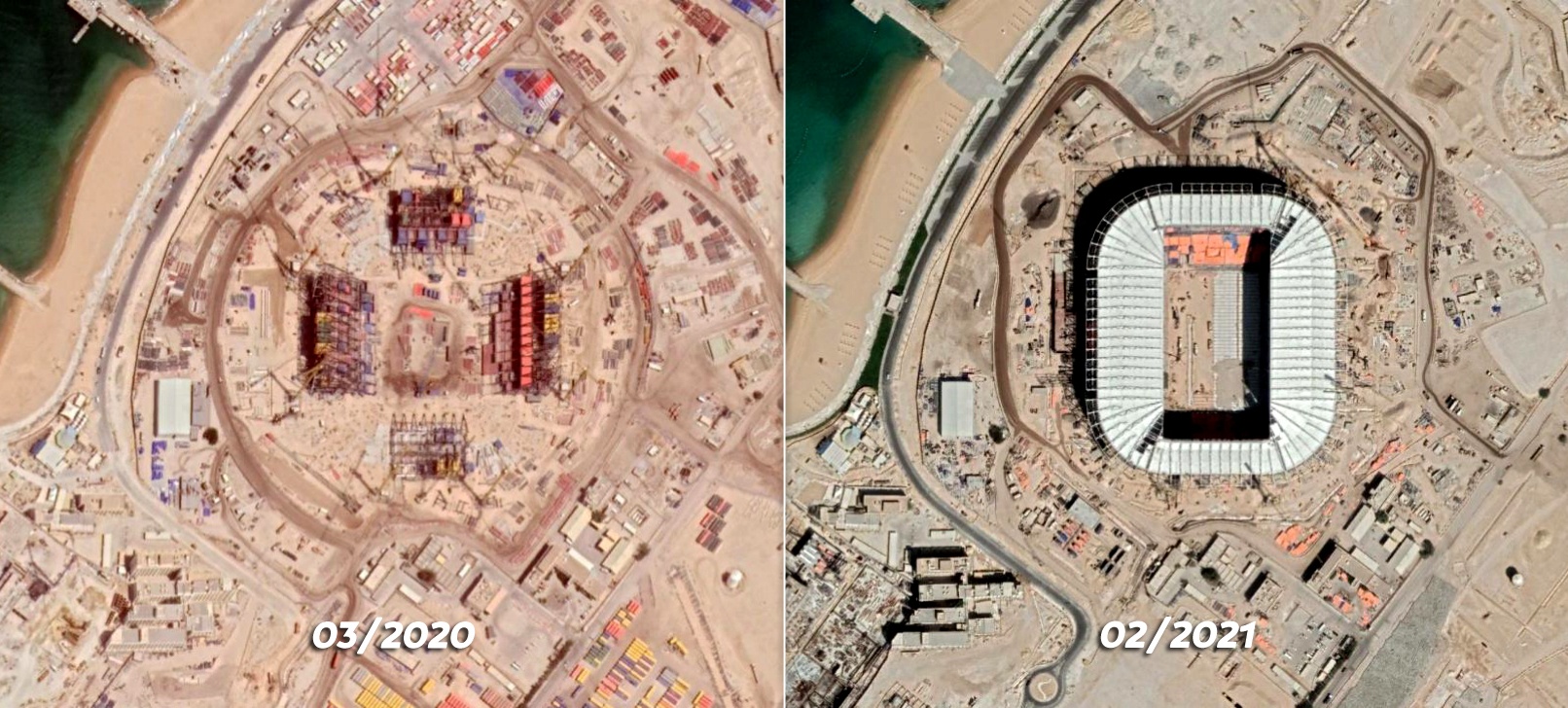 © Google Earth / Maxar Technologies
If they are indeed as cheap as reported by the Qatari organizers, then many followers can be expected in the future when organizing sports and cultural events. The stadium's air-conditioning problem solves itself thanks to its location next to the West Bay, which provides a refreshing breeze.
Other works are also ending
At this point, the steel structure of the stadium has been completed. All containers are in place. Nearly 80 percent of the 40,000 seats have already been installed. Finishing, plumbing and engineering works have also reached the finish line. The next step is to restore the proper appearance of the area around the facility.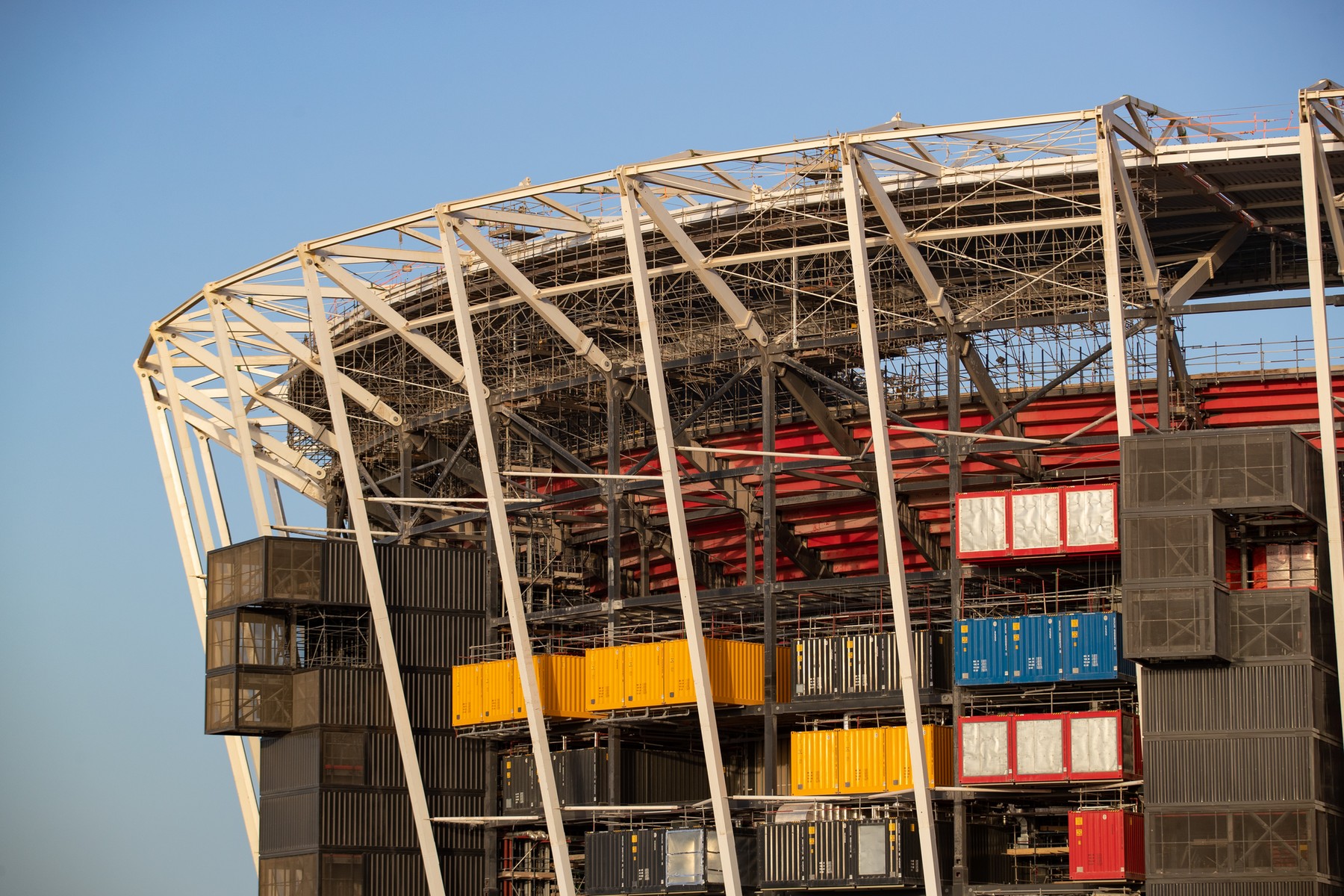 © Supreme Committee for Delivery and Legacy
We are delighted at the way this project has progressed and are excited to see the finished product when it is ready to host matches in the near future and during the World Cup. said Mohammed Al Atwaan, project manager of Ras Abu Aboud Stadium.
The facility will host 5 matches of the group stage of the World Cup and one fixture of the last 16 round. After the tournament is finished and the stadium is dismantled, the area will be tidied up and turned into green space for local residents to use.
Author: Tomasz Sobura