Qatar 2022: Lusail as the cherry on top, final stadium coming
source: StadiumDB.com [MK]; author: michał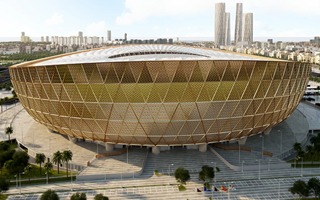 Qatar's largest stadium and the golden stadium of the 2022 World Cup is expected to be delivered in September. Opening could take place in December, should all go well. By then, all stadia of the tournament will be ready.
Our regular Readers surely realise that FIFA asks for all tournament venues to be ready a year before major tournaments, a deadline that can be shortened in exceptional cases. After extreme delays in South Africa, Brazil and only somewhat smaller in the case of Russia, the 2022 World Cup was always supposed to be exceptionally safe in maintaining the preferred 1 year buffer.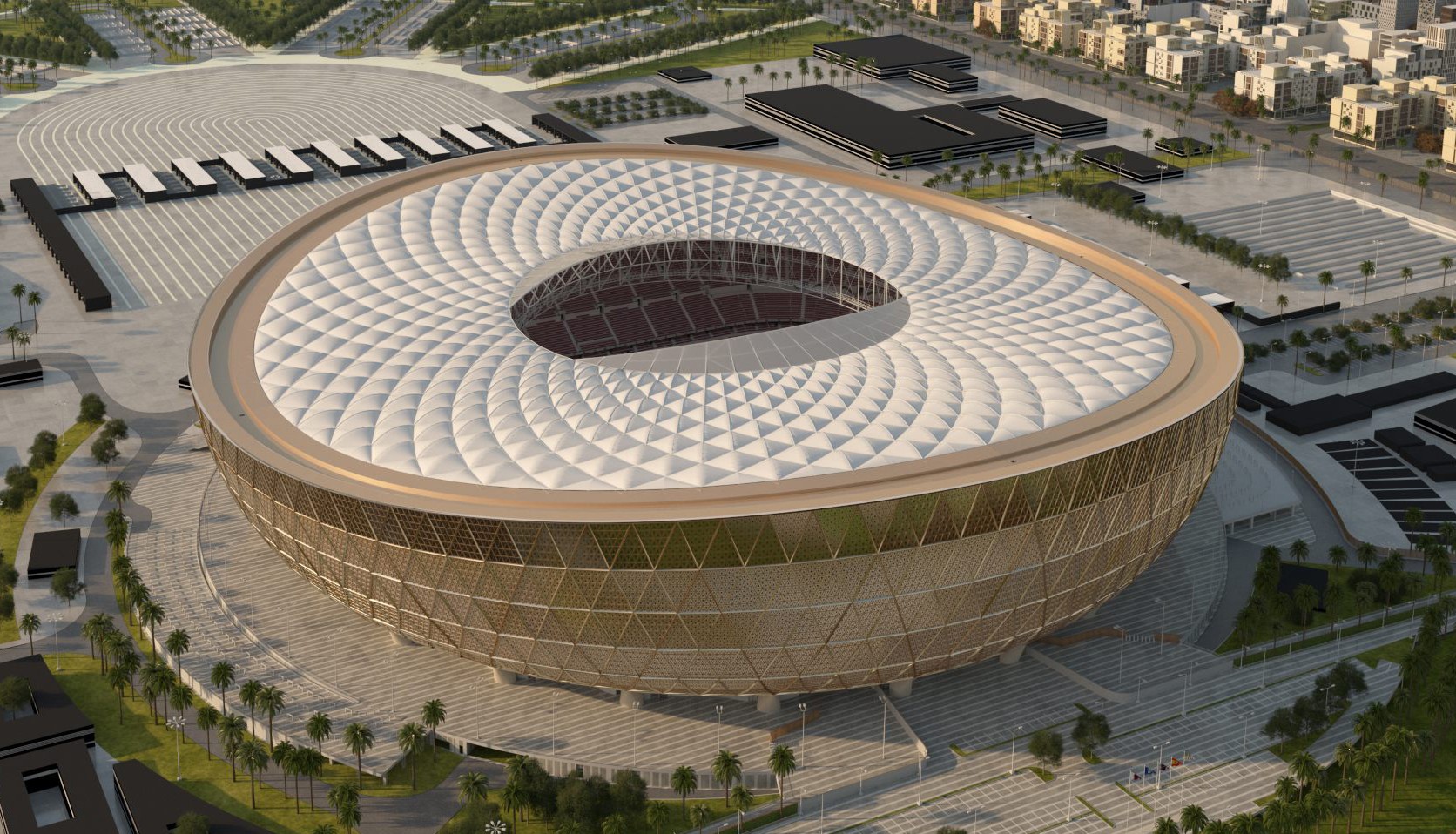 © Supreme Committee for Delivery and Legacy
And it most certainly is, as half of the 8 planned venues were opened between 2 and 5 years before kick off. But this doesn't mean there were no delays or changes of plans, quite the opposite. Numerous schedule amendments have resulted in the final stadium being opened at the last desirable moment, in December of 2021.
That stadium, of course, is Lusail Stadium, the largest not only in Qatar but also in the region, with expected capacity of 86,000 people. It's expected to host as many as 10 games during the 2022 World Cup.
The Qataris took their time with Lusail, spending a huge amount of effort during the conceptual phase. Some of the best architects living today were denied the chance as the host country wanted something really exceptional to be delivered in the city of the future, just north of Doha.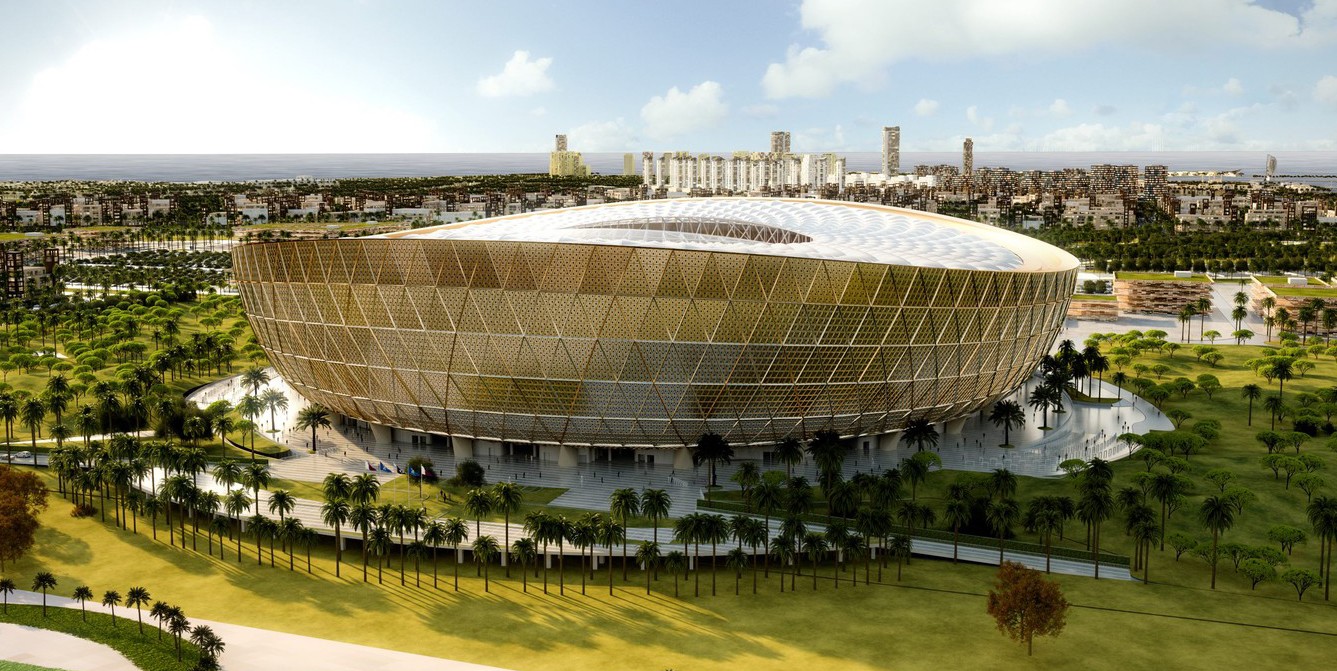 © Supreme Committee for Delivery and Legacy
And exceptional it is. Created by a trio of famous architectural offices, AFL Architects, Foster + Partners and Manica Architecture, the stadium offers highly decorative golden facades, a breathtaking scale (310m in diameter, 30,000 tons of structural steel used) and local associations (from the culinary bowl shape to more universal Arabic ornaments).
As a result, Lusail will take more than any other stadium, even though initially its opening was scheduled for 2020. As confirmed by the project's director Tamim Al Abed, the build's progress currently stands at 77%. The self-supporting shell is already being decorated with triangular golden panels, turf is being nurtured before transport into the stadium.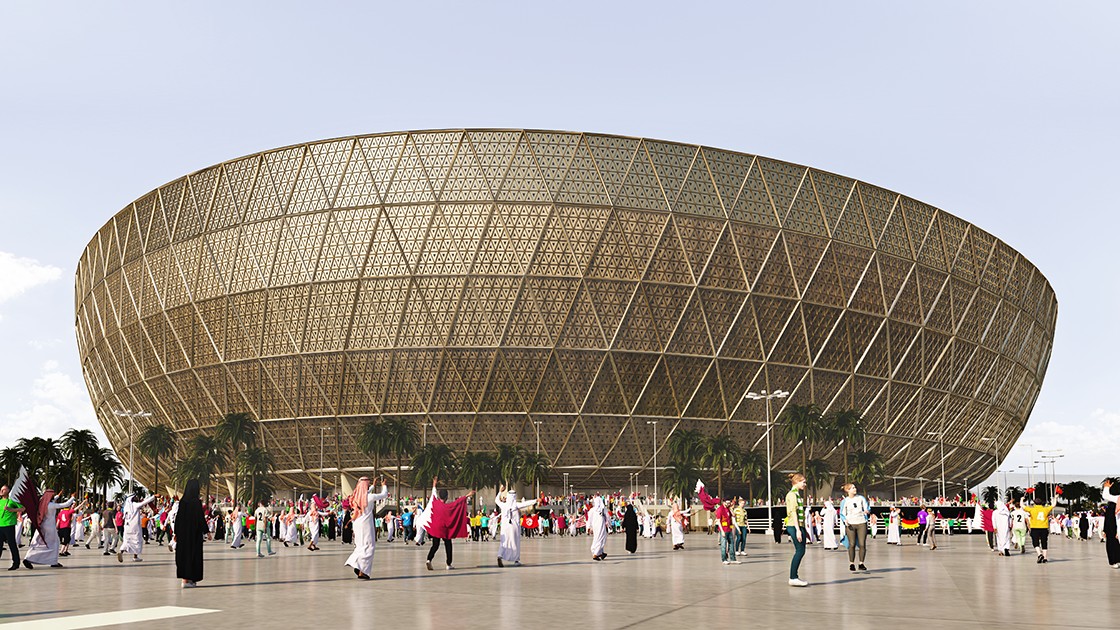 © Supreme Committee for Delivery and Legacy
Perhaps surprisingly, recent photos and words of Al Abed himself suggest the roof still hasn't been lifted into place, though the operation was to begin last autumn. Roof work has been estimated by Al Abed to be at 40%, currently the least advanced portion of the stadium.
As planned, the stadium will be completed at the end of the third quarter of this year, that is, at the end of September, after finishing the furnishing works and testing the systems, which will allow to host more sporting events before the Qatar 2022 starts. director Al Abed said to Al Watan. This means opening in December should be safe.
Where's Qatar with other stadiums?
So far, half of the venue list for 2022 has been opened. The first stadium to be ready was Khalifa International Stadium, reconstructed and reopened over 5 years ahead of the World Cup (May, 2017). Al Wakrah's Al Janoub Stadium was the second to open its doors almost exactly 2 years later, in May of 2019.
2020 brought two more stadia to the completed list, even if only one was opened to actual spectators because of the pandemic. Education City Stadium had its livestreamed ceremony in June, while real opening of Al Rayyan's Ahmad bin Ali Stadium took place in mid-December.
Al Bayt Stadium is possibly the most peculiar case. Although it stands fully operational since 2019 and was anticipated to open some time in 2020, it's still regarded as incomplete by the hosts. The park around it has been opened, the road network is complete – that's all true. But Al Bayt Stadium, where the 2022 World Cup will kick off, still sits idle.
Even more, it's the only stadium with no announced/expected opening that we were able to establish. Even after the FIFA president played a friendly game on its turf, it's still formally in progress. This might be connected to the venue's cooling plant not being fully operational. According to Qatar News Agency, tests of the facility were to begin in November or December.
As for the last two stadiums under construction, Al Thumama Stadium and the fully modular Ras Abu Aboud Stadium, they're both expected to open in May of this year. Expected might prove the key word, though, as literally all Qatari stadiums were initially expected to open at a different date than the actual ceremony took place.
Author: Michał Karaś