Qatar 2022: Lusail Stadium bracing for big lift
source: StadiumDB.com; author: michał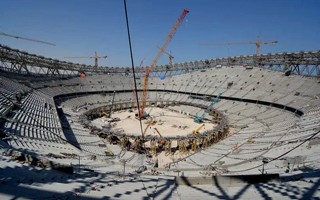 As confirmed by the general contractor, the final venue of the 2022 World Cup will soon see its roof lifted into place. The structure will be among the most challenging tensile cable roofs ever built.
As we wrote back in April, delivery of Lusail Stadium, the main venue for the 2022 World Cup, is slipping away ever so slightly. At the beginning of 2020 it was moved from late 2020 to 2021. Now officials are talking of delivery no sooner than by the end of 2021. However, that is still a year before the FIFA tournament, so in line with all guidelines and with a safe margin for possible last-minute works.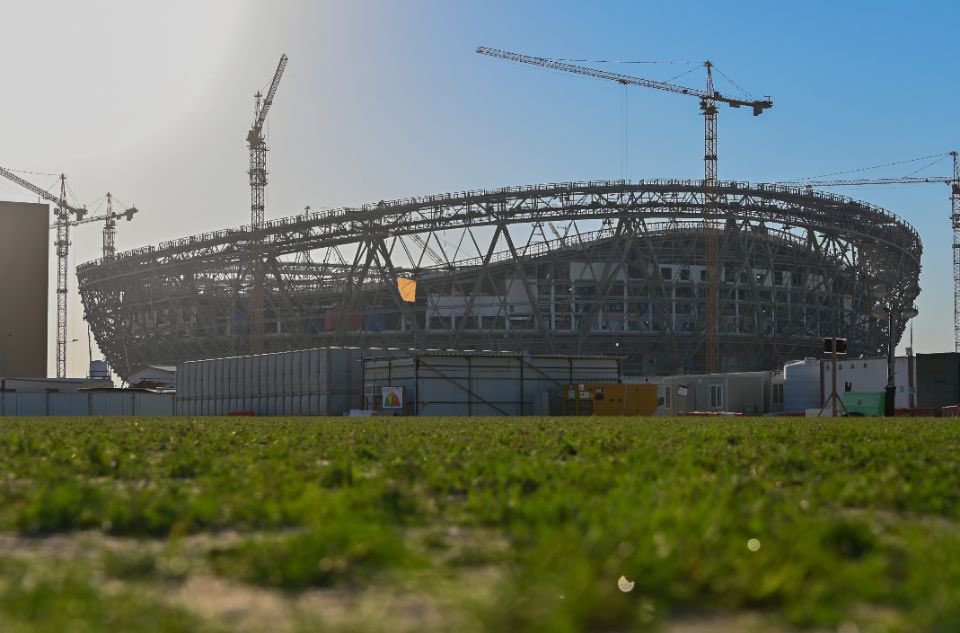 © CRCC-Lusail Stadium
Back in February the stadium's massive outer steel shell was completed and by April it became self-sustaining. The immense bowl based on 24 V-shaped sets of columns has a truly stunning diameter of over 300 meters (app. 310 m), with a circular footprint.
The outer shell is topped by the stadium's thick compression ring, safely in place for months. More recently, the smaller tension ring was created on what will become the playing field in the future. As confirmed by China Railway Construction Corporation, the stadium's general contractor, both rings are now connected radially with steel cables.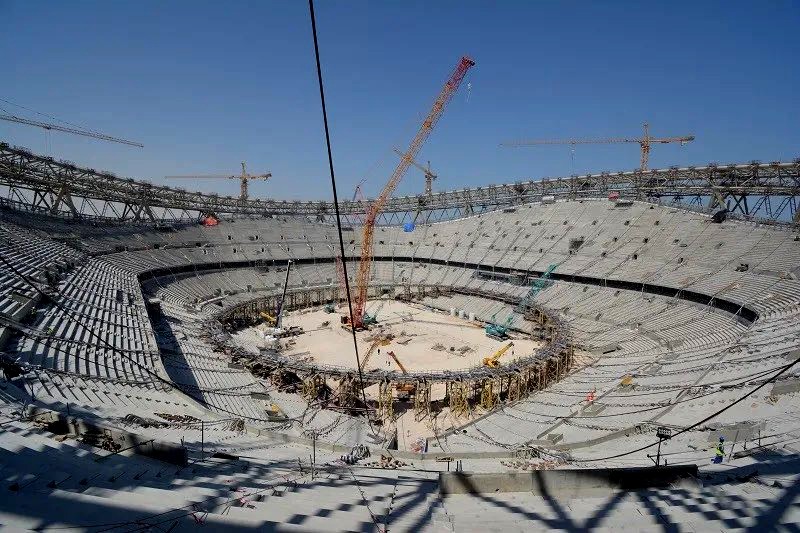 © CRCC-Lusail Stadium
While we don't know the exact time frame for the big lift, CRCC has confirmed works are entering the tackling stage. The operation's result will be one of the most impressive tensile cable roofs ever, with 45,000 m2 of membrane providing shade for fans.
Since we mentioned the future playing field, it's been sown back in August not far away from the stadium itself. For the next year the grass will be thoroughly taken care of to then be transported inside and fit the needs of top players in late 2022.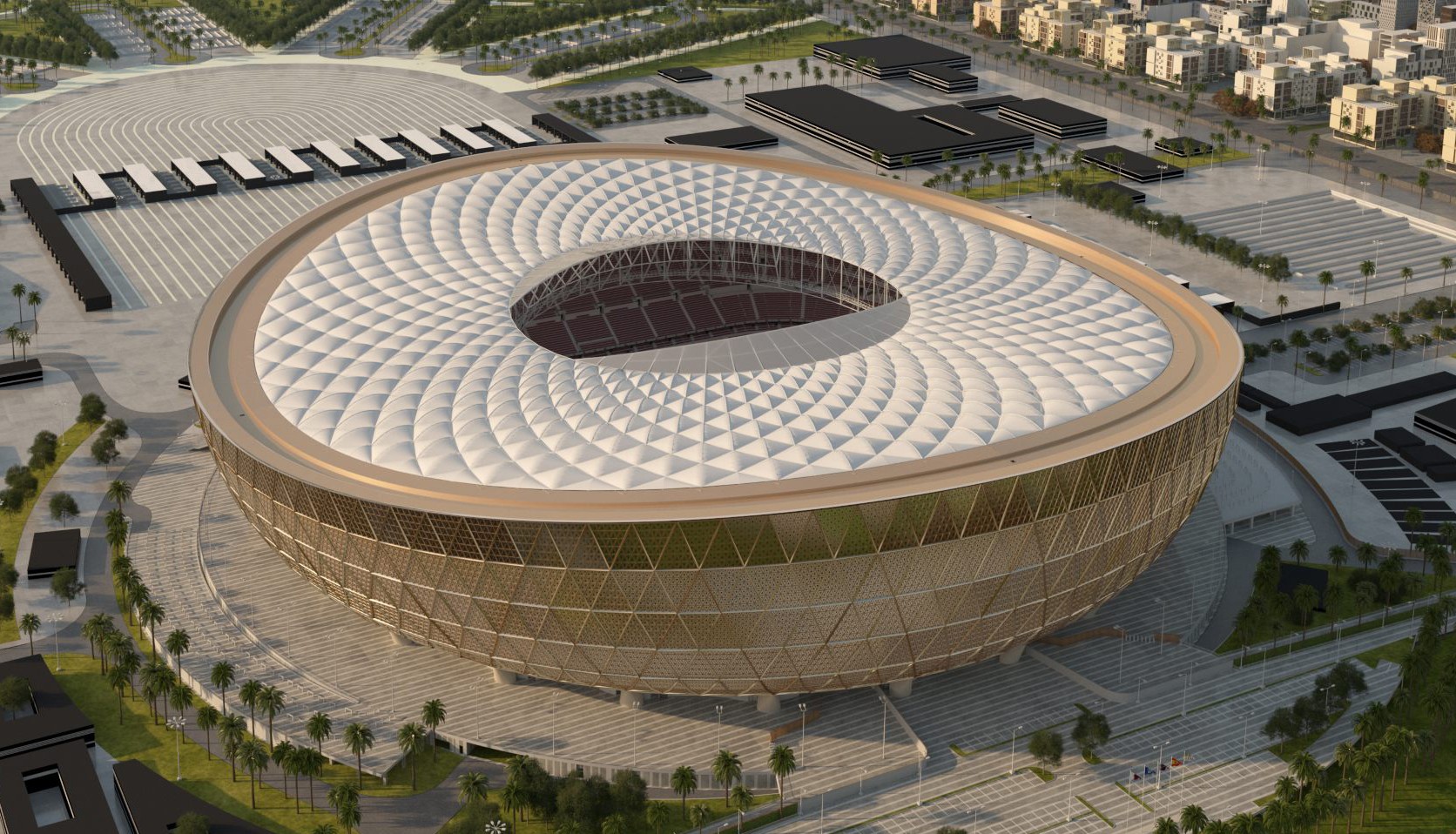 Labour law improvement underway
August also brought major changes in labour laws, which will ensure greater safety to the workforce, largely from East Asia and Africa. Qatar is loosening its 'kafala' system, which for years has nearly enslaved workers under one employer, limiting their mobility, even the chance to leave the country.
Among other changes, workers will now be able to find new employment without their current employer's approval, even before the contract runs out. While it's a major step forward, praised even by strong critics of Qatar, to name just Amnesty International, it's still not enough to ensure workers are actually free.
Qatari law will still include the criminal charge of absconsion, which means leaving a job without the employer's permission. Latest batch of changes will go into effect 6 months after publication. It's worth mentioning that by that time nearly all major projects for the 2022 World Cup will be done and over with, which means Qatari authorities have waited with the changes until the tournament's preparations are nearly complete.