Qatar 2022: Lusail pressing forward, but opening delayed
source: StadiumDB.com; author: michał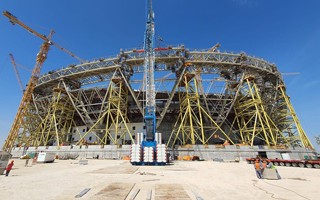 Though the coronavirus pandemic didn't stop construction of Qatar's stadiums, the largest one will not come as initially hoped. Instead of 2020, it will open in 2021. It doesn't change much, though.
Along the most recent official report (from last Friday), there have been 8 cases of COVID-19 confirmed among workers at three ongoing Qatari stadium projects. None of them has caused works to stop entirely, though special safety measures have been introduced weeks ago. Shuttle buses only run at 50% capacity, all workers wear personal protection and teams were divided into smaller groups, limiting personal interactions.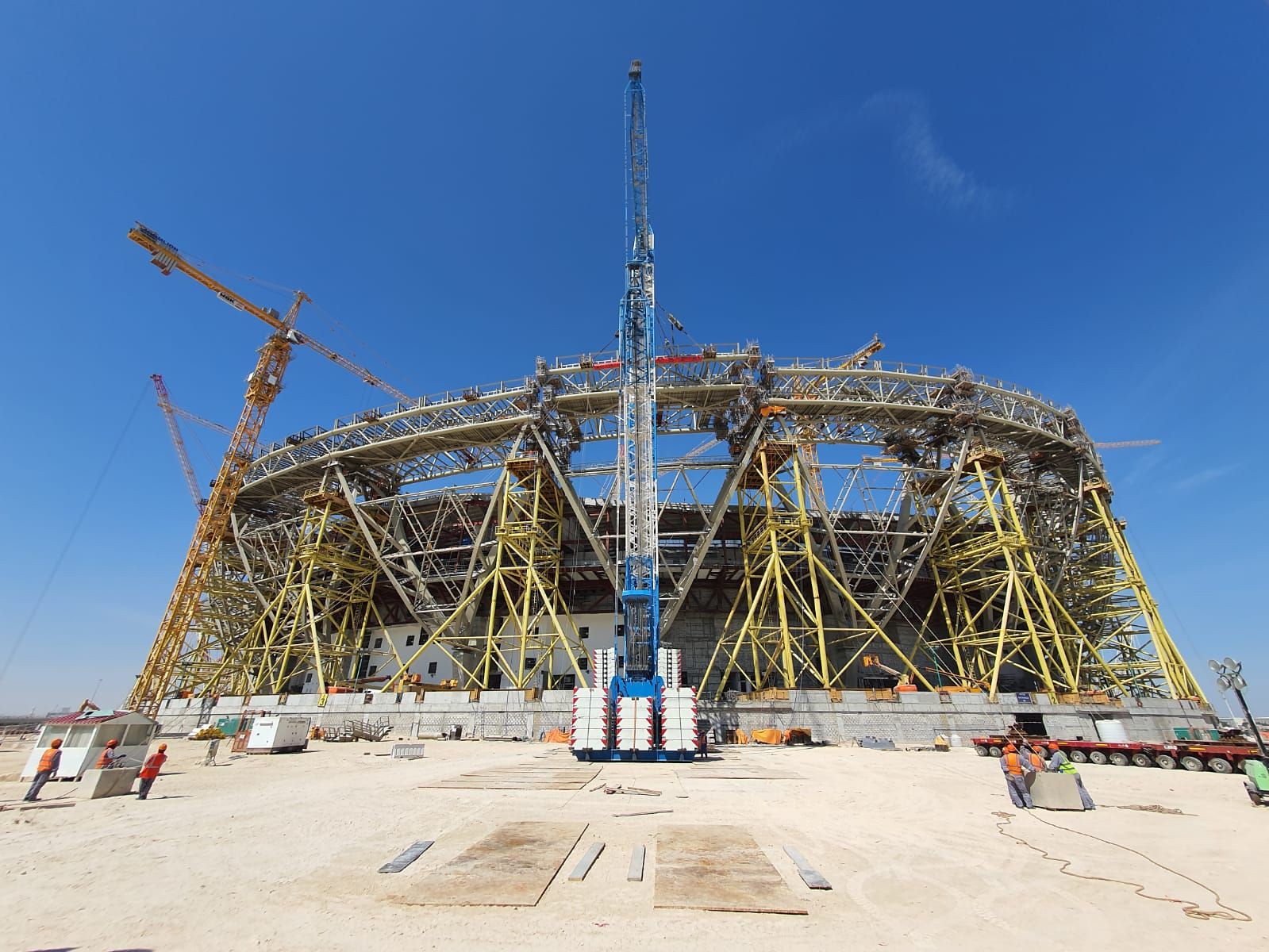 © CRCC-Lusail Stadium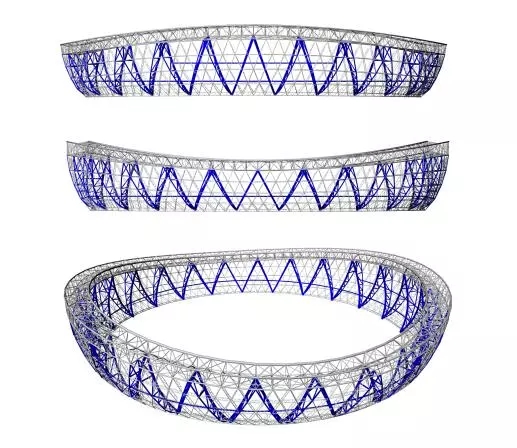 The most recent developments consider the Lusail Stadium, new national football venue of Qatar, just north of Doha. Its scale is extraordinary and so are the engineering challenges. The steel shell around its perimeter is expected to consume 30,000 tons of structural steel. And, since just over a week, the structure is self-supporting.
On February 16 the last segment of the stadium's compression ring was mounted, enclosing the vast oval hovering above the auditorium. It will serve as the basis for the stadium's tensile cable roof. Afterwards, the entire structure was scanned thoroughly before its temporary scaffolding was finally removed in early April.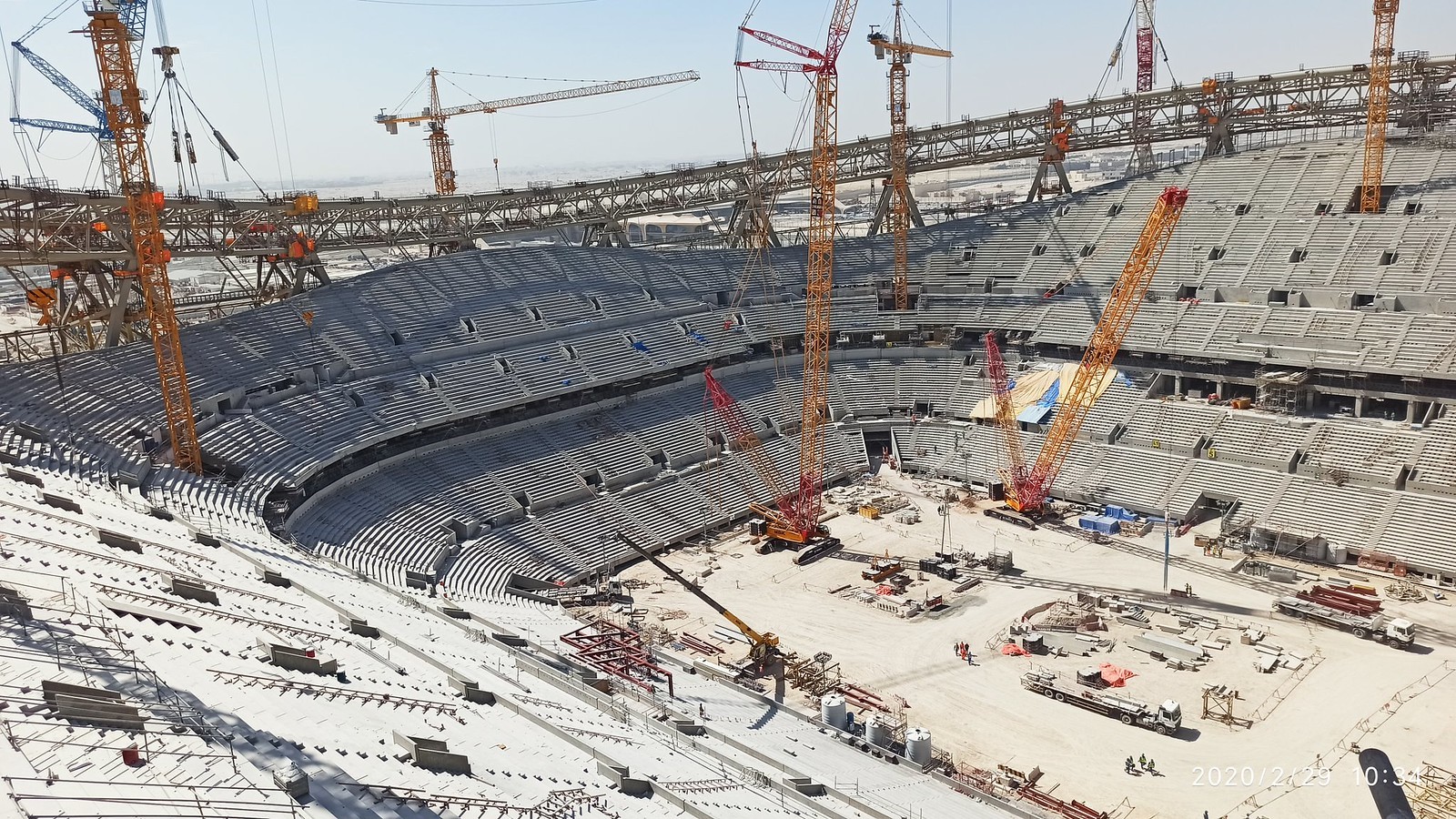 © CRCC-Lusail Stadium
Under construction since 2019, the stadium's 'crown' takes the shape of a massive bowl expanding outwards. It rests on 48 slanted columns, creating a frame of 24 V-shaped supports. The columns alone weigh 6,271 tons, which is more than all structure steel used in most football stadiums.
And no wonder, the scale in Lusail is immense indeed. We're talking about one of Asia's largest stadiums, with net number of seats at 80,000 (exact could be closer to 90,000) and one of the world's most impressive tensile cable roofs, spreading across 45,000 m2.
The reinforced concrete structure of the auditorium is already in place (with only holes left for cranes), just as the self-supporting steel shell. Now works move to less spectacular elements, like first parts of outer cladding and preparations for the tensile roof to be assembled. When it's lifted into place, seat installation will be able to proceed.
Although the overall construction pace is good despite COVID-19, the stadium will not be delivered in 2020, as initially indicated. It's opening date was shifted to 2021 already in March, before the pandemic has had a lasting impact on Qatar. This changes very little, however, as it's still expected to open over a year before the 2022 World Cup and there is no tenant that could lose out on such decision.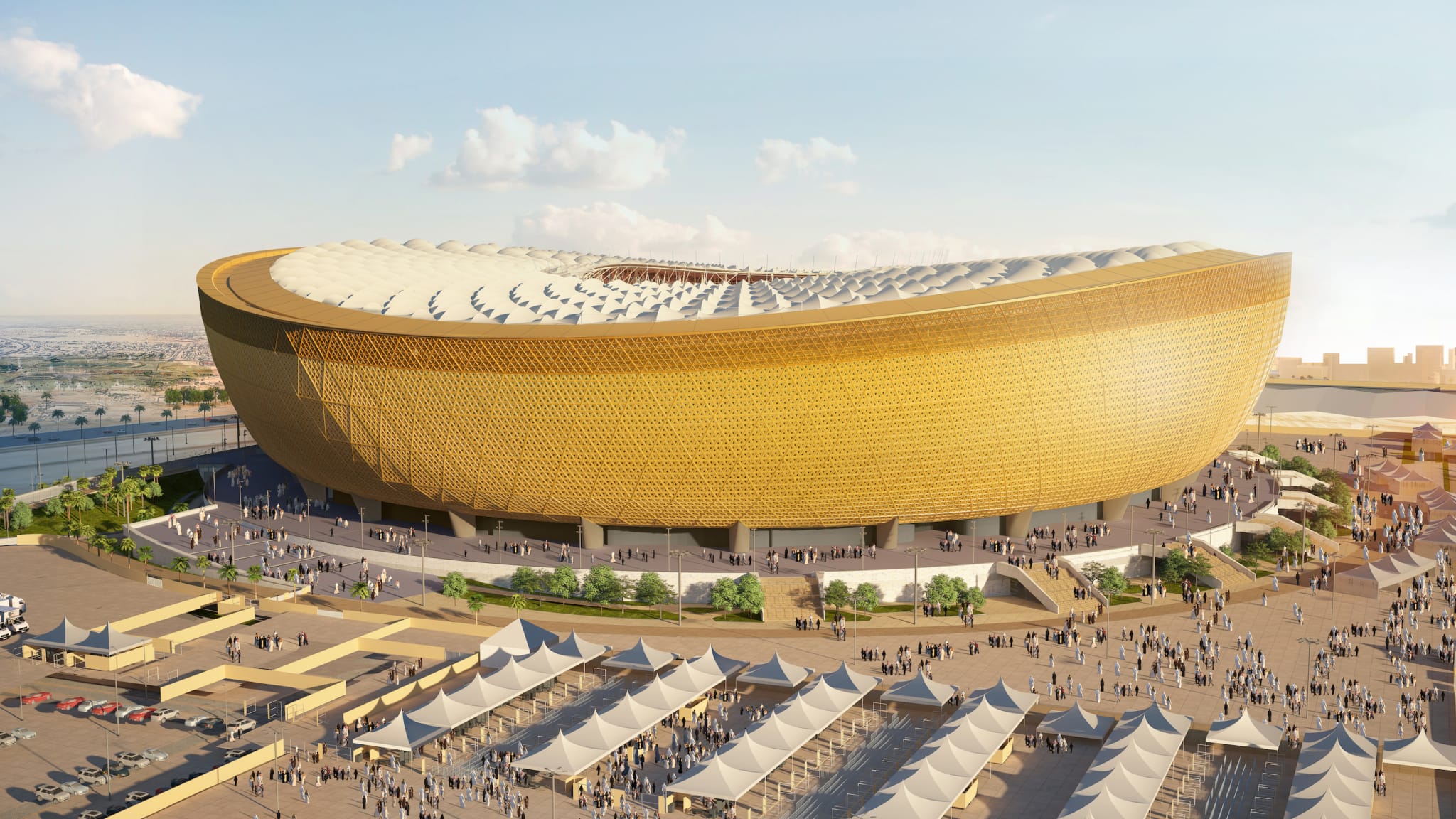 © Supreme Committee for Delivery and Legacy