Belgium: Green light to the new Club Brugge stadium
source: StadiumDB.com [ŁB]; author: Łukasz Błażewicz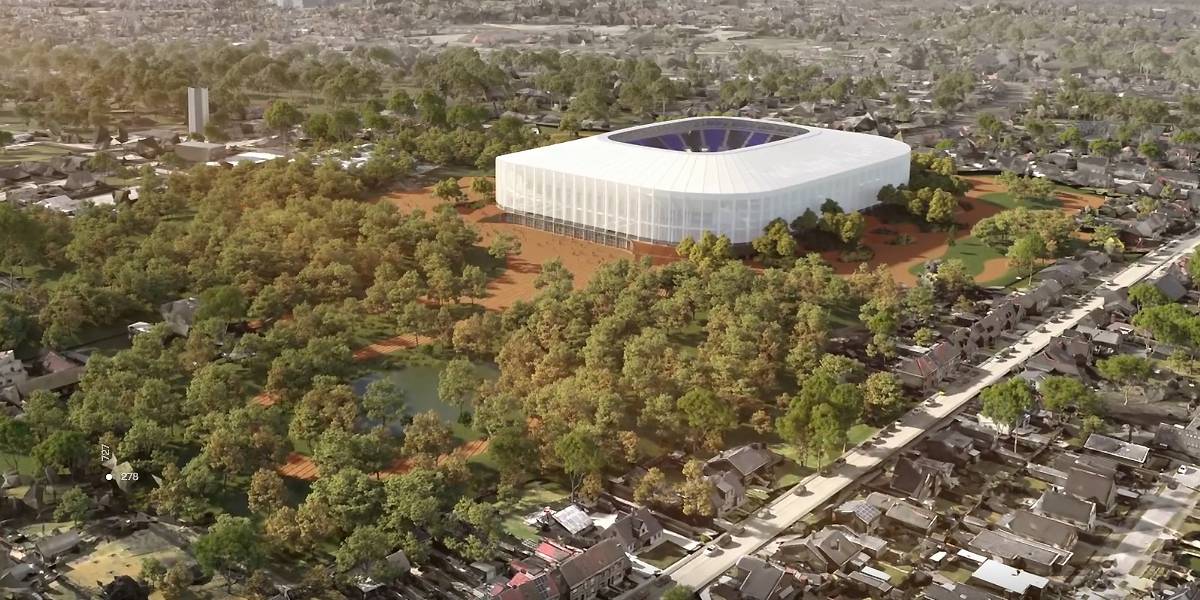 Promising news for Club Brugge supporters - project of their new ground has been granted an environmental permit. It may not be the end of the struggle, though.
In the early days of October, the Flemish Government issued an environmental permit for the Club Brugge Stadion, which brings the whole procedure one step closer to the end. This decision is a huge milestone for Club Brugge as it's already the second decade of their battle for the new ground.
It is too early to celebrate yet - for the next 45 days, there is a room for an appeal against the environmental permit decision. The voices of opposition towards this project are nothing new - the new 40,000-seater is a source of concern for the neighbourhood, especially when it comes to matchdays.
© Studio Alma
Therefore, the project incorporates a multitude of concessions, such as a limited number of parking spaces, as well as solutions aiming at reduction of light and noise pollution.
That's not the end of limitations, however. The permit regulates also the scope of commercial activities allowed within the stadium - which happens to be quite restricted.
Supporters can expect a fanshop, a club museum and a bar, but for example commercial centre is out of question. There is also no space for music events - the stadium won't host any concerts, just football games.
The whole story gets even more complex if we take into consideration the derby rival of Club Brugge - Cercle. Currently both teams share Jan Breydel Stadion as their home ground. Although Cercle Brugge is also making plans for a new ground, their project is still far from becoming reality.
Recently, the whole procedure reached a dead end and for that reason the local authorities are doing their best to find an alternative solution for Cercle. In the long run, the new stadium of Club Brugge is planned to host just a single team, but one of the temporary solutions assumes Cercle moving to the local rival's new ground.
The approval of Flemish Goverment paves the way for potential groundbreaking in 2022. But before that happens, fans of Club Brugge need to wait a little more, looking out for potential objections being submitted. Although even far-reaching concessions cannot guarantee finding favour with the local residents, Club Brugge seems to be one step closer to the happy ending.
Author: Łukasz Błażewicz