Turkey: Izmir's last stadium saga to finally end
source: StadiumDB.com [MK]; author: michał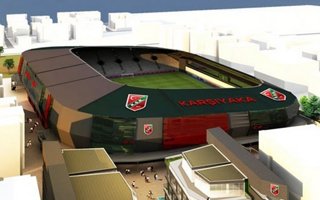 Plans for a new Karşıyaka stadium were revealed back in the 20th century. The old ground got demolished in 2015 and yet nothing beyond foundations was delivered to date. The deadlock should change in 2022.
As you may recall, back in 2017 we wrote about Izmir, Turkey's third largest metropolis, getting as many as 4 new stadiums. With over 4 years having passed, the new homes of Göztepe and Tire are already operational, while the third stadium, in the central Alsancak area, is about to be ready soon. Only the fourth project, in the northern Karşıyaka district, is still stuck in limbo.
That's some irony, because Karşıyaka was the first football club that was expected to get a new stadium. First announcements of a planned stadium date back to 1998, long before Turkey was swept by a wave of new stadium projects.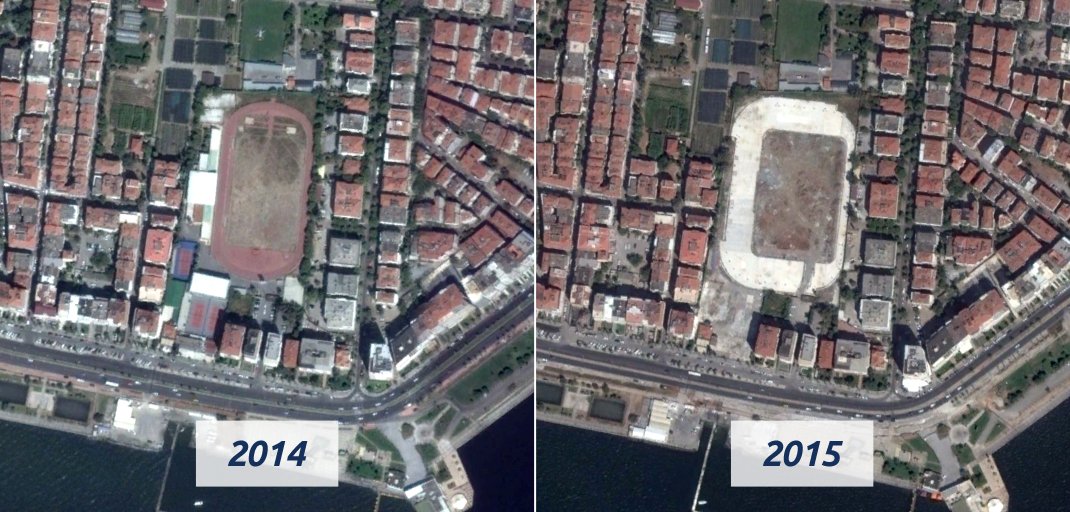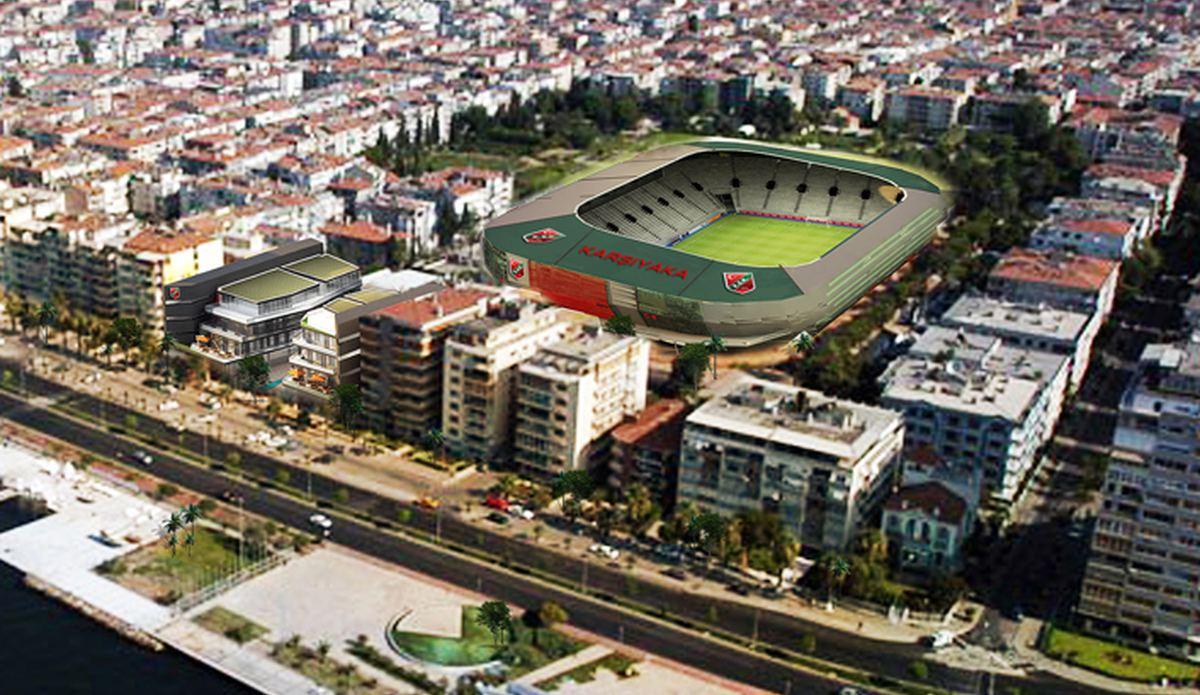 © Bahadir Kul Architects
Even more ironically, work on the new home of Kaf Kaf began before all other Izmir stadiums, already in 2015. The old ground was razed and by early 2016 foundation slabs for the new one were in place. But that's where it all ended, at least as of today.
For Bahadir Kul Architects (BKA) this was one of the very first stadium projects in Turkey. Since then their portfolio has grown to see many more and larger stadiums delivered. But that single one in the north of Izmir is still stuck.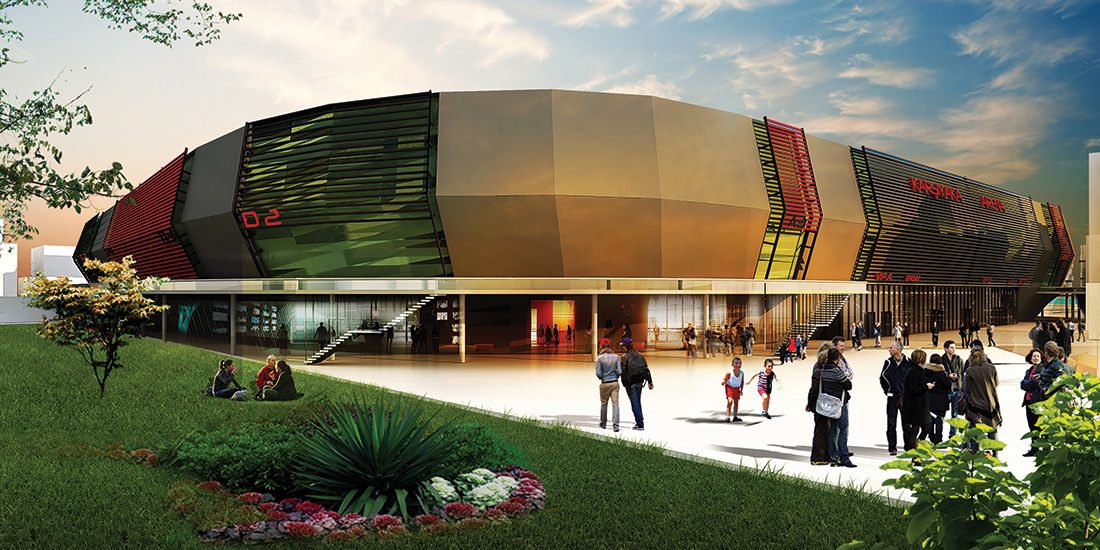 © Bahadir Kul Architects
Starting again was announced quite a few times already, but so far to no effect. First, the investment was supposed to be carried out by Turkey Housing Administration (TOKI), but no agreement was reached over land. Then the project was under the Ministry of Youth and Sport but the governmental body also didn't take over.
Multilateral talks between 2020 and 2021 were advancing, even if some of the announced progress seemed very modest. Finally, in early July it was confirmed that there are no more legal obstacles and the project can indeed be re-launched. In the end, the burden will be borne by the Izmir metropolitan authorities, without funding from the government.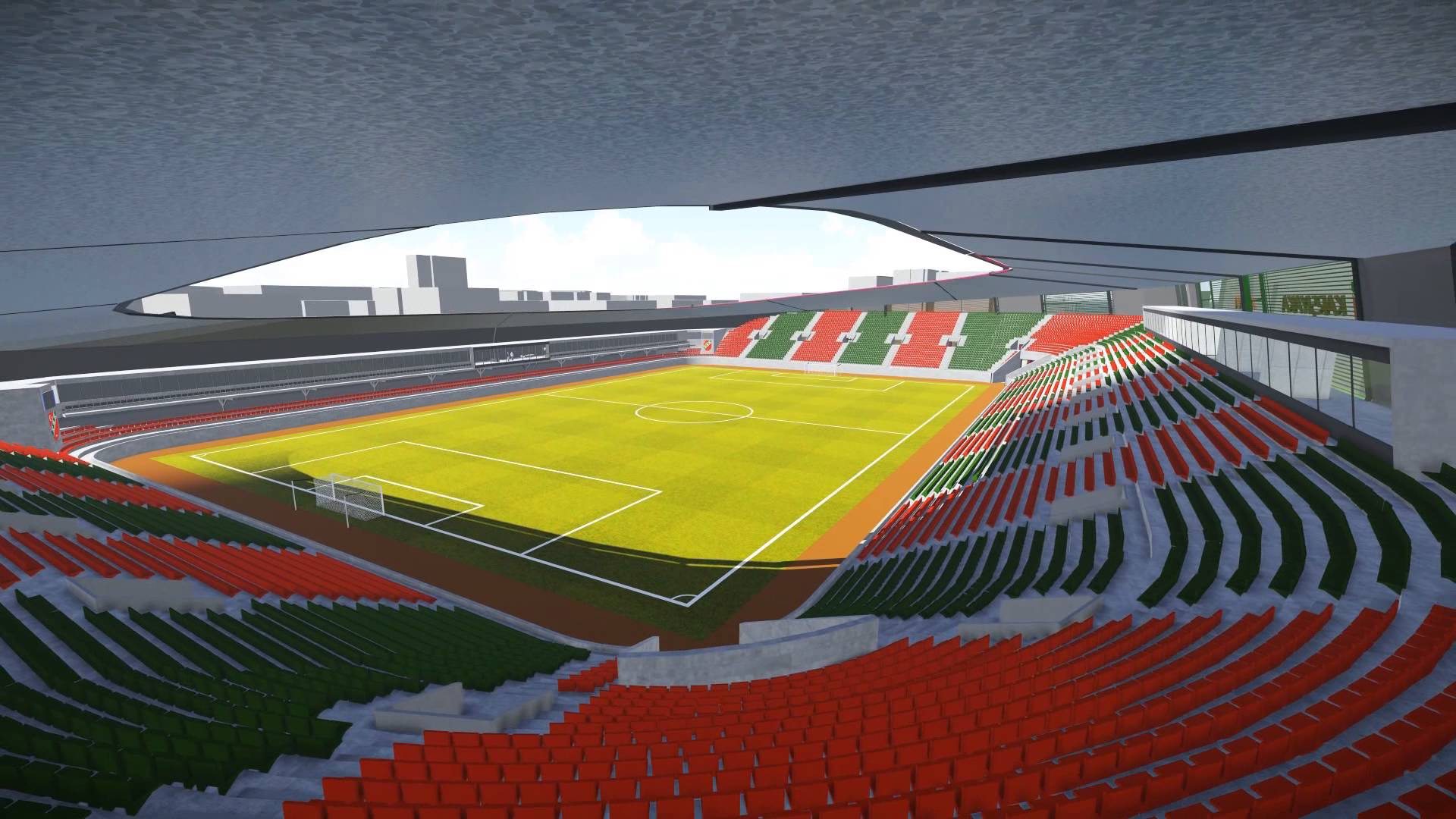 © Bahadir Kul Architects
Just a few days ago Turgay Büyükkarcı, the president of Karşıyaka SK, announced that the interests of opposition (ruling in Izmir) and the Erdogan government were reconciled and should allow the new stadium to be built. He expects the construction tender to be launched in April or May of 2022.
The new Kaf Kaf stadium should reach final capacity of 15,000 to 17,000 seats. Because of extreme spatial constraints within the dense riverfront housing, the size will only be reachable with significant number of standing places.
It's not yet clear how much the project would cost, but (especially with economic fluctuations in Turkey) surely the old estimates of TRY 55 million are no longer viable.
Author: Michał Karaś