New construction: Sandecja's stadium growing, though not as planned
source: StadiumDB.com [MK]; author: michał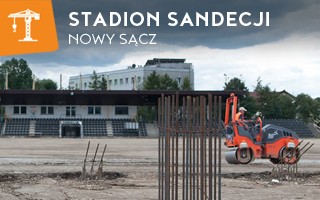 Part of the old ground is gone but the new one isn't rising as we expected. The city has only recently received the final concept, so once we have it, we'll release it to you!
2 months have passed (to the day on Thursday!) since the construction deal was signed and demolition officially began in Nowy Sącz, Lesser Poland. The design+build contract began with removal of parts of the old stadium where Sandecja used to play.
Over these several weeks, heavy machinery has levelled all of the west curve (former away section) and north stand. Only the southern main sections have been retained of what used to be the old ground. Thanks to the south stand being saved for now, Sandecja will be able to return home and play throughout the construction period of two years.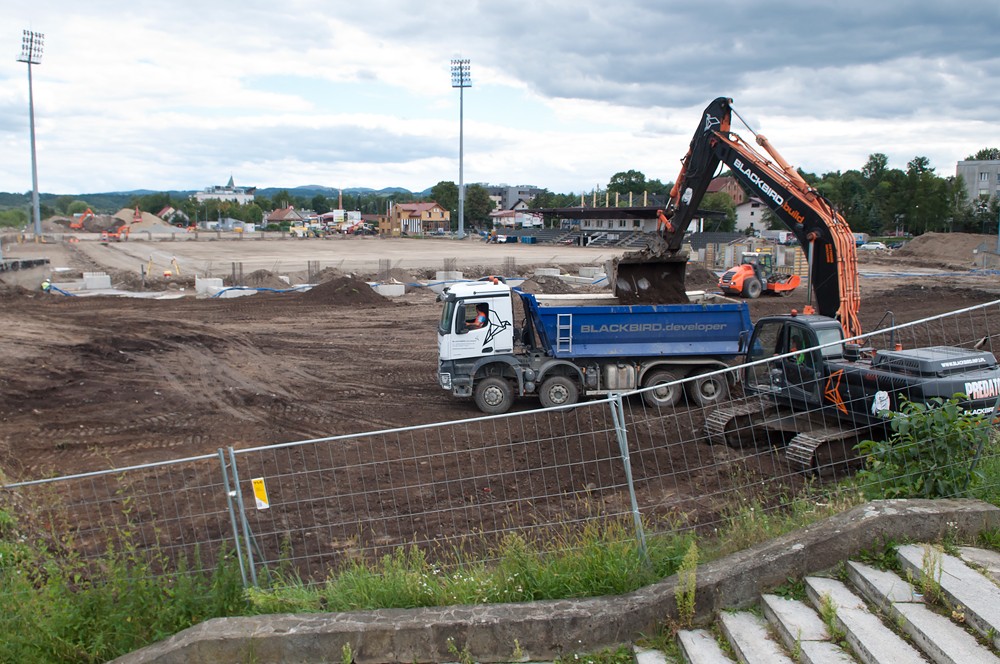 © Łukasz Libuszewski
But not just yet. For now football is off the table as lower layers for the new, heated field are being laid. The field was elevated by 0.4m and at least two more layers are coming, including the heating tubes and part of the subsoil. Only once the field is laid will Sandecja return to playing home games here, currently in I liga (2nd tier).
All of the future field will be moved towards the south, closer to the south stand's front rows. But possibly the more interesting progress is happening on three remaining sides.
As you may recall, the municipality of Nowy Sącz was claiming for over a year that the only two permanent grandstands would be built as part of the first phase (south and north), allowing the stadium to reach top domestic requirement of 4,500 seats. But, as the first construction photos clearly show, foundations have been laid on three sides of the field, including both ends.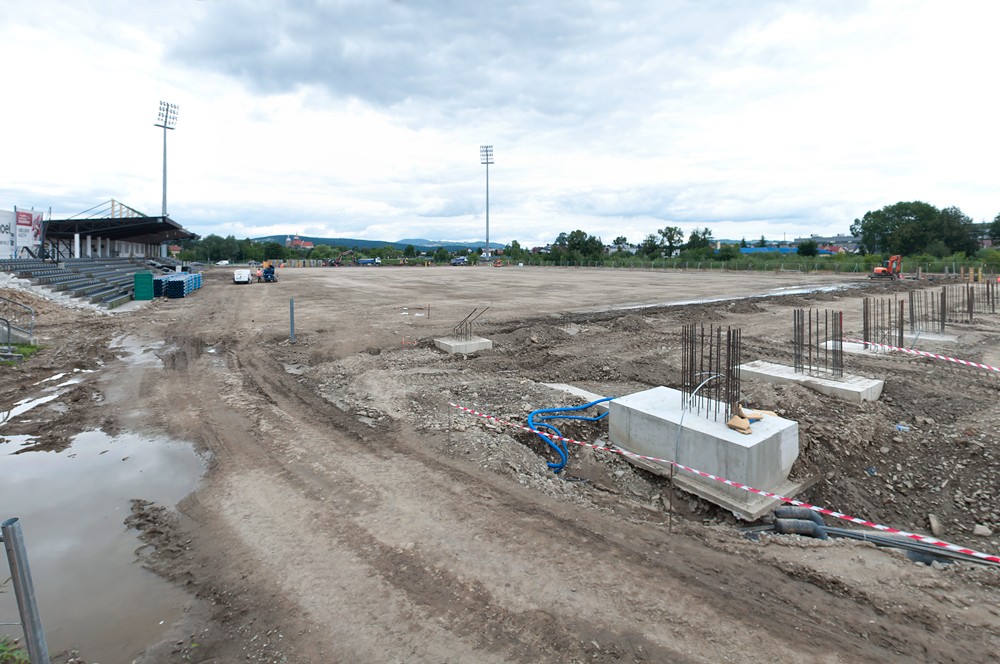 © Łukasz Libuszewski
While there was always a modest stand expected in the west, it was supposed to be a tubular 380-seat structure that doesn't need a solid foundation. This, combined with Nowy Sącz mayor's recent claim that he wants to deliver an 8,000-seater, sparked speculation that something more is already being planned.
On Tuesday the city received the final concept for the future stadium from the appointed joint venture. Now officials have 21 days to approve it or ask for alterations. Once the new, final vision is made public, we will surely let you know! For now, keep in mind the stadium will hold no fewer than 4,500 seats (expected to be 4,880 with the away section) for a price of PLN 50.7 million (€11.1m). The project will run through mid-2023.
Author: MK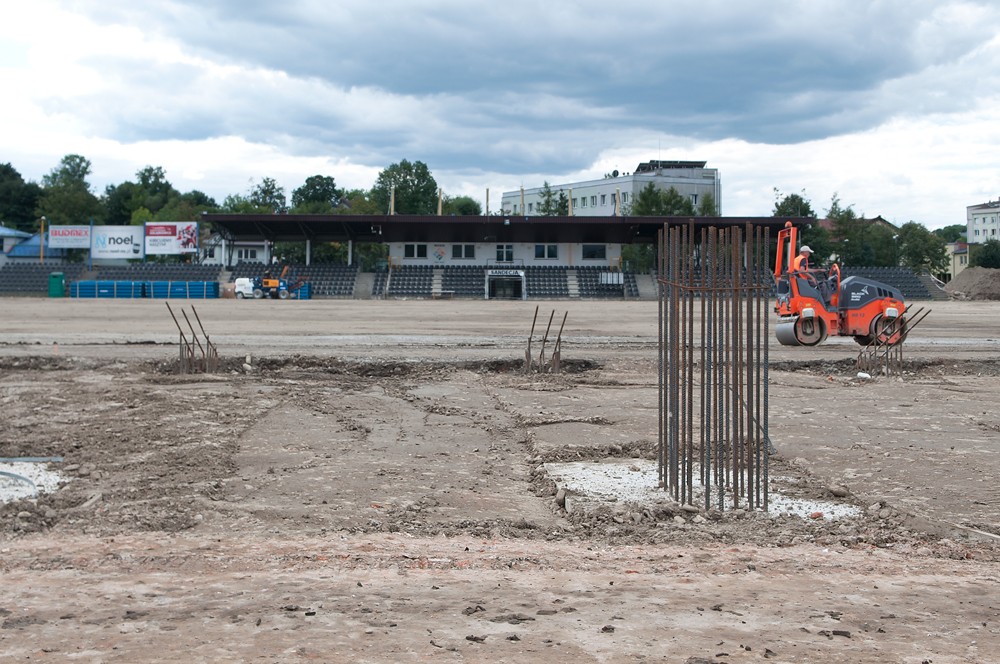 © Łukasz Libuszewski