Poland: Finally, stadium in Nowy Sącz contracted
source: StadiumDB.com [MK]; author: michał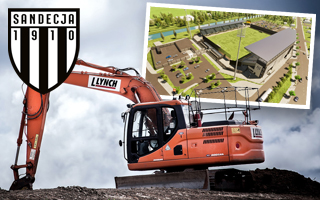 Just before Poland's Euro 2020 game last night, the city hall of Nowy Sącz hosted a spectacular ceremony. Following years of delays, the design+build contract for a new stadium was signed.
Yesterday at 19:30 (CET) a significant ceremony took place in Nowy Sącz, organised in just a day. As late as Friday the selected contractor still had financial guarantees and insurance details to provide and it wasn't certain if the contract would be signed.
But, once the documentation was filed, everything was a go: trucks, excavators and lighter equipment was immediately brought onto the playing field, effectively destroying it. A stage was set up, a folk band hired and a... priest engaged to bless the project and save it from accidents.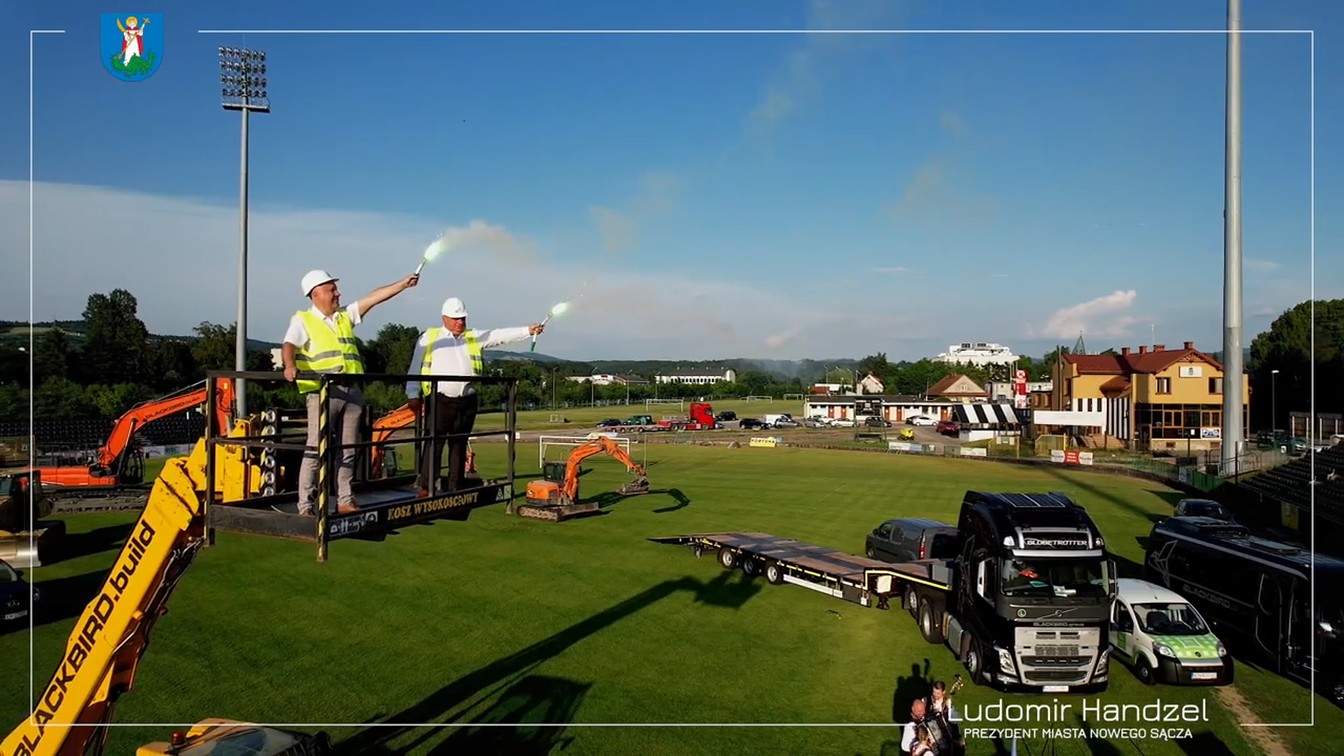 © Prezydent Ludomir Handzel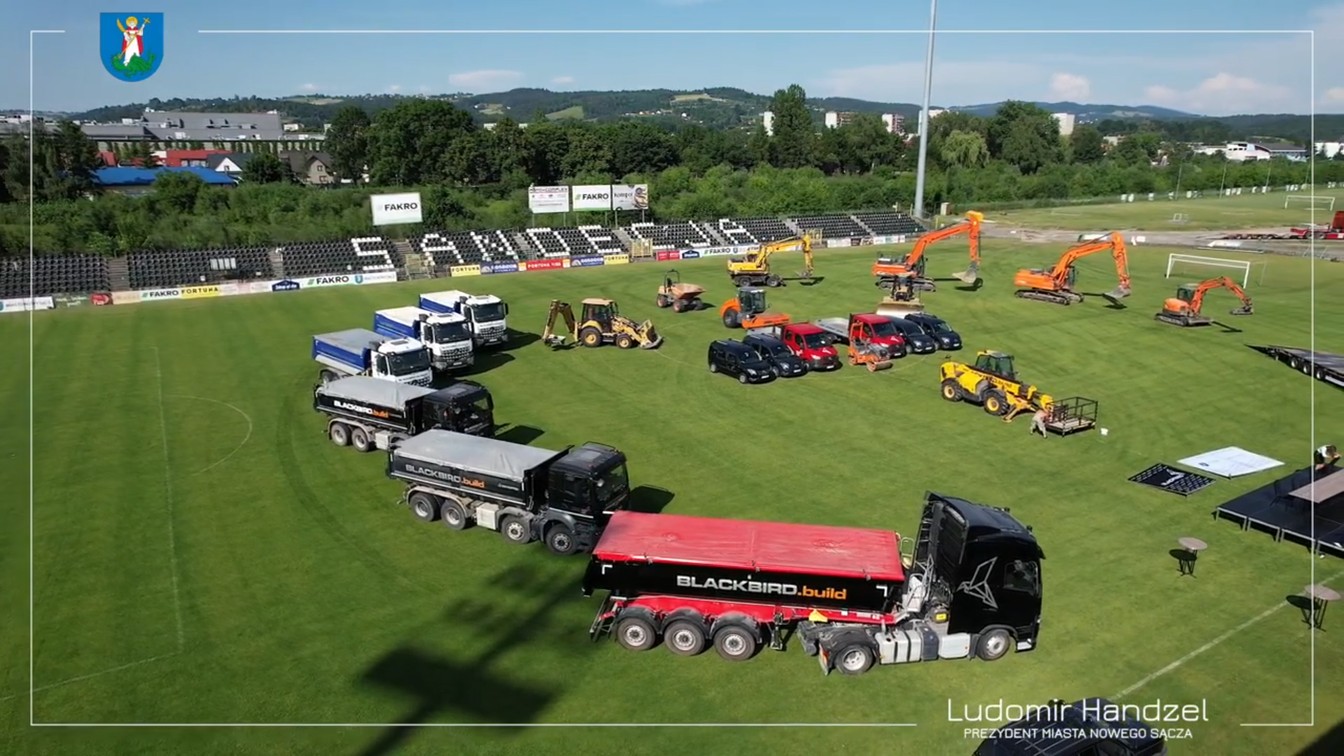 © Prezydent Ludomir Handzel
Mayor Lubomir Handzel even lit a flare and took the opportunity to remind his critics how they didn't believe the project would ever go forward. But once he and the leader of Grupa Blackbird signed the contract, countdown until completion began. According to the deal's conditions, Blackbird (a purpose-created consortium of local companies) has 2 years for design and construction of the new stadium.
The company offered to deliver the stadium in its initial form for PLN 50.7 million (€11.14m) within the set deadline of mid-2023. We're writing 'initial form' because the project was divided into two phases to ensure financial stability of the municipal budget.
The first phase will see two permanent grandstands and a semi-temporary zone for away supporters, with demountable stand and container facilities. With capacity under 5,000, the stadium will meet all criteria to safely play in Poland's top flight (Sandecja currently plays in I Liga, second league).
Eventually, however, the stadium should narrowly exceed 8,000 with two ends added. As much was promised by mayor Handzel to supporters. Yesterday fans, some of whom were criticised by the mayor for scepticism, also reminded the official: once this phase is over, we'll remind everyone about the two remaining stands. Because we remember and won't forget it. wrote supporters' representatives on facebook.
Author: MK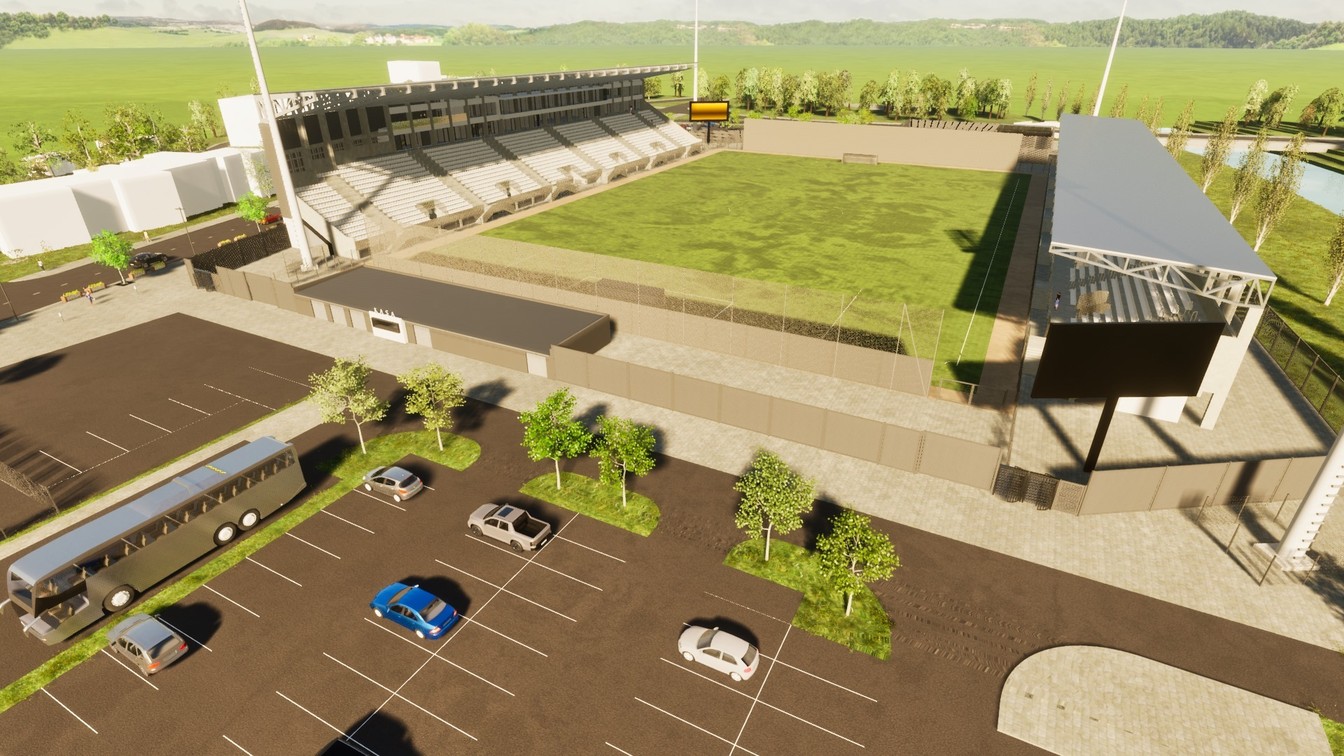 © UM Nowy Sącz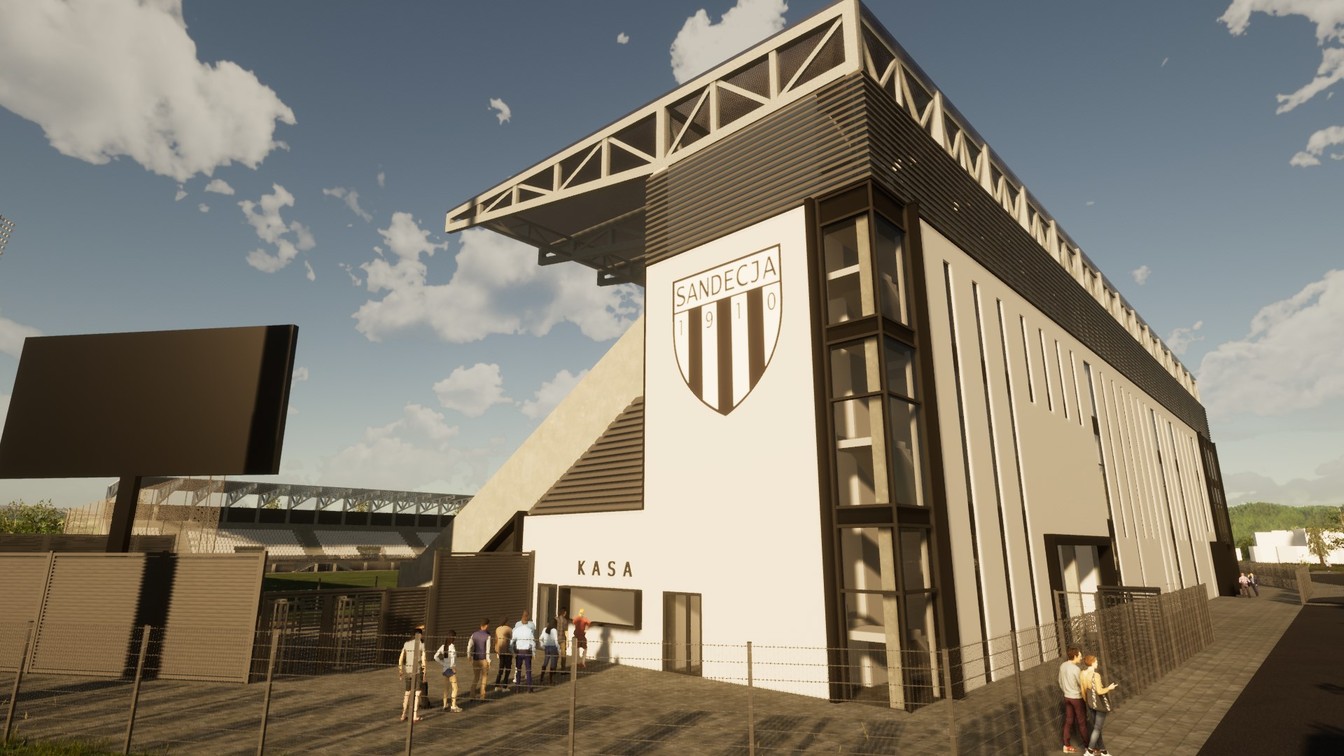 © UM Nowy Sącz