Alkmaar: New roof over AFAS Stadion completed
source: StadiumDB.com [KT]; author: Karol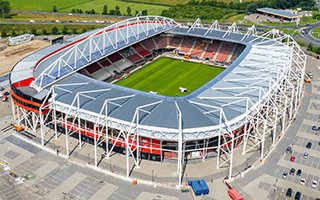 The roof of AZ Alkmaar's stadium is finished! Two years after the canopy collapsed, everything has been repaired and completed.
In late autumn of 2019 nearly all of the roof over the stadium was dismantled because of the preceding building disaster. The central segment of the roof over AFAS Stadion's north-east stand collapsed onto the seats. The part-stadium crash proved traumatic for AZ Alkmaar supporters and the club itself.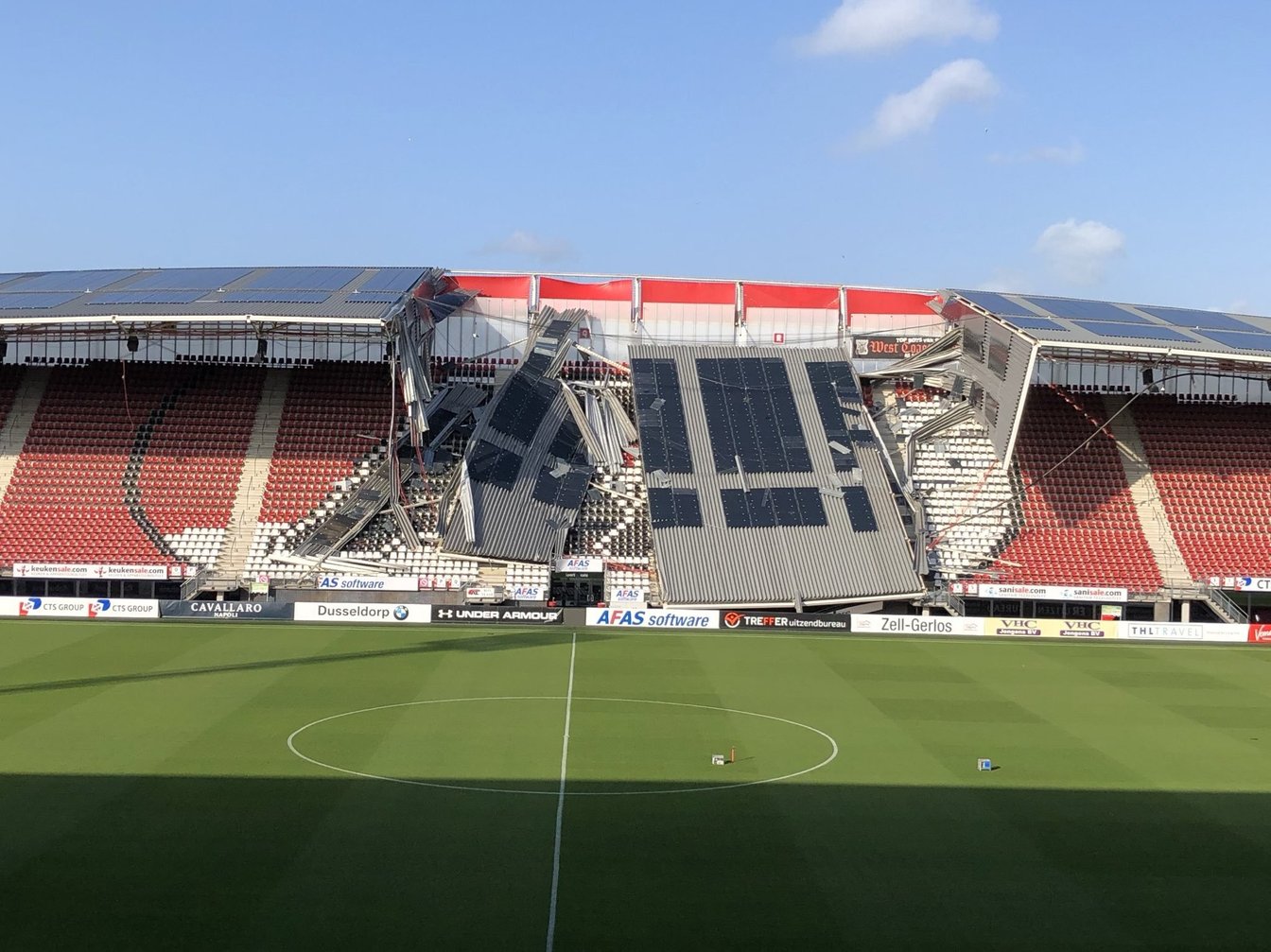 © AZ Alkmaar
Evaluating the causes of that accident took months. Finally, the football club published the entire report online in order to maintain full transparency and welcomed the results. An investigation concluded by the Royal HaskoningDHV pointed out their final conclusion: a mixture of poor welding, design errors and corrosion influenced the construction disaster.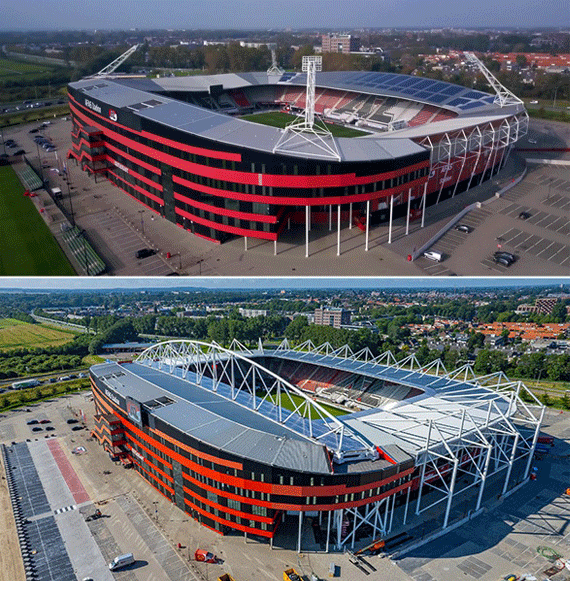 Now AFAS Stadion is safe and can serve the fans of Eredivisie's team. The Alkmaar fans were welcomed for the first time in the 'new' venue during the 1:0 friendly victory over Real Sociedad on July 31.
On the left you can see a comparison image of the two roofs, before and after reconstruction. First photo comes from NL Drone Shots, while the second from Ed van de Pol, AZ's official photographer.
New roof extremely expensive
Installation of the new canopy over AFAS Stadion required over half of what the original stadium had cost over a decade ago. All in all, it cost us €25 million, general director Robert Eenhoorn said to De Telegraaf.
In addition to the work on the roof and stadium itself, AZ also invested in the new lighting systems and acoustics. All this to give the fans more comfort during their visit. Extra improvements cost €2.5 million.
The reconstruction funding was sourced from various directions. It must be said that not everything came from AZ's accounts. While insurance helped cover most of the cost directly associated with the catastrophe, building a new roof was on the club's shoulders.
We have a guarantee of €10 million from the municipality. AFAS and the old stadium owner are also participating. It also cost AZ money, although the financial part was covered fairly quickly due to the corona crisis. Eenhoorn continued.
As the AZ Alkmaar announced last year, BAM Bouw en Techniek together with steel structure manufacturer ASK Romein were responsible for the delivery of the new stadium's roof. The canopy was designed by Zwarts en Jansma, architects of the entire stadium.
Capacity increase along the way
As we've also informed previously, AZ Alkmaar took the opportunity to unify the auditorium of AFAS Stadion, previously of irregular height. Up to 6 rows were added in the corners, as well as the front row being standardised more.
In total, this led to an increase from 17,250 seats to 19,478 seats, nearly 2,000 more. Part of the operation included the addition of safe standing.
Author: Karol Tatar