Bucharest: Final days of Steaua's prolonged waiting
source: StadiumDB.com [MK]; author: michał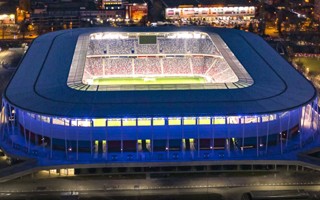 Construction of the stadium coincided with the identity war between the "two Steauas" and to this day both clubs seem to think they will be the key tenants of new Steaua Stadium. But can this be true?
For months, the new stadium of Steaua was standing idly, completed but not opened. Now there's clarity after the mid-June unofficial information was confirmed: there is an opening date and it's coming soon. On July 7 players of CSA Steaua will stand against OFK Beograd in a friendly game.
The fixture is a tribute to the old Ghencea stadium, which was opened precisely with a friendly between the two clubs. By today's estimates, the game will be held with a capacity cap of 50%, which suggests possible turnout of roughly 15,000 people.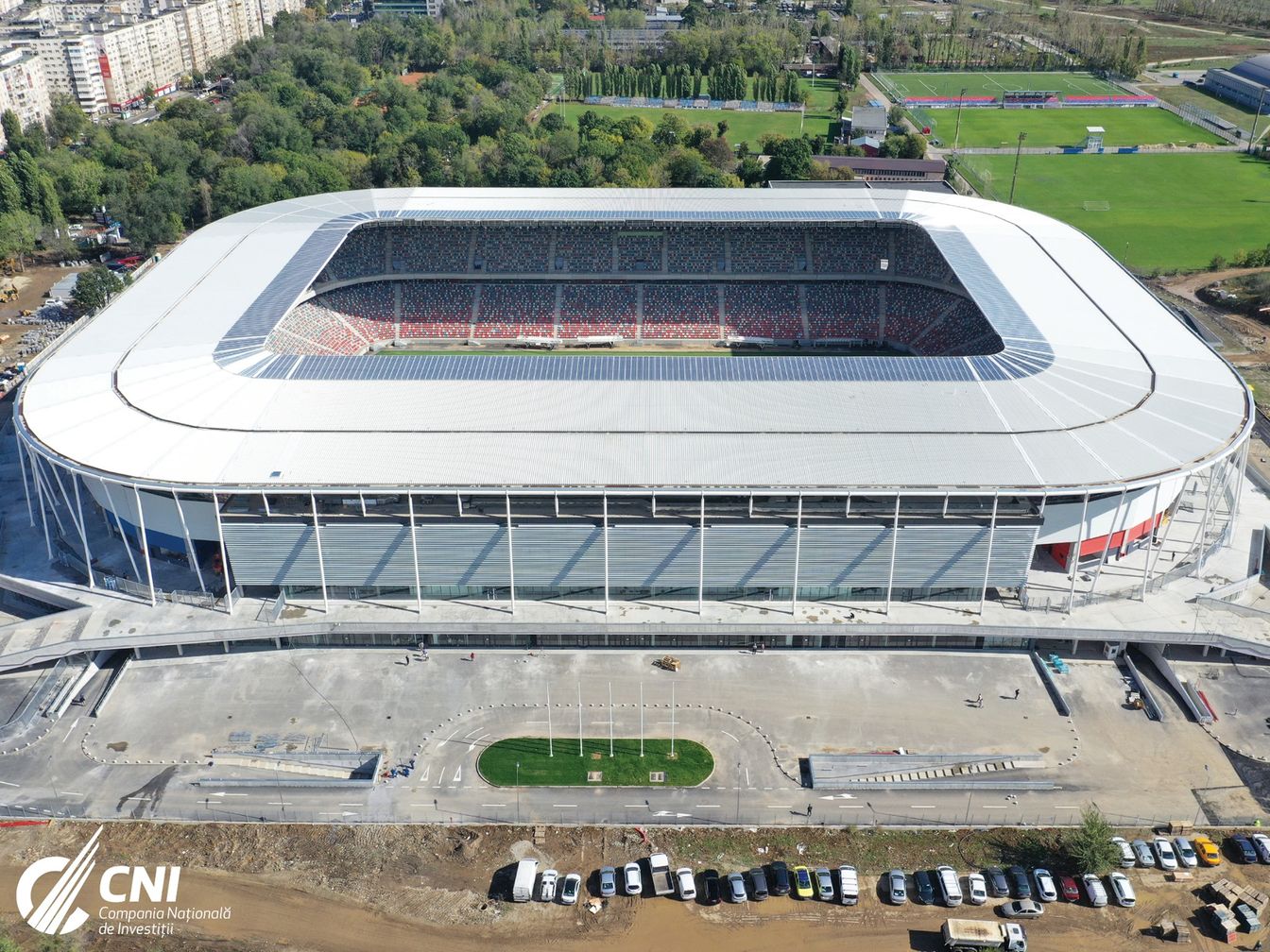 © Compania Națională de Investiții / CNI Facebook
The last works needed for the stadium to operate properly cover a strip of land north of the stadium itself, which divides the investment plot and main access routes: Bulevard Ghencea and tram line 41. The land spans 9,300+ square metres and needed to be transferred from the city council to district council in order for works to be carried out. The district has now set paths and provided small architecture (benches, flower pots, etc.) to ensure access to the stadium.
Lack of proper access paths was one of the factors that made inviting people inside problematic. But fans of Steaua have already been visiting the stadium site, both individually and in organised demonstrations. Also, the stadium was used as North Macedonia's training venue for Euro 2020.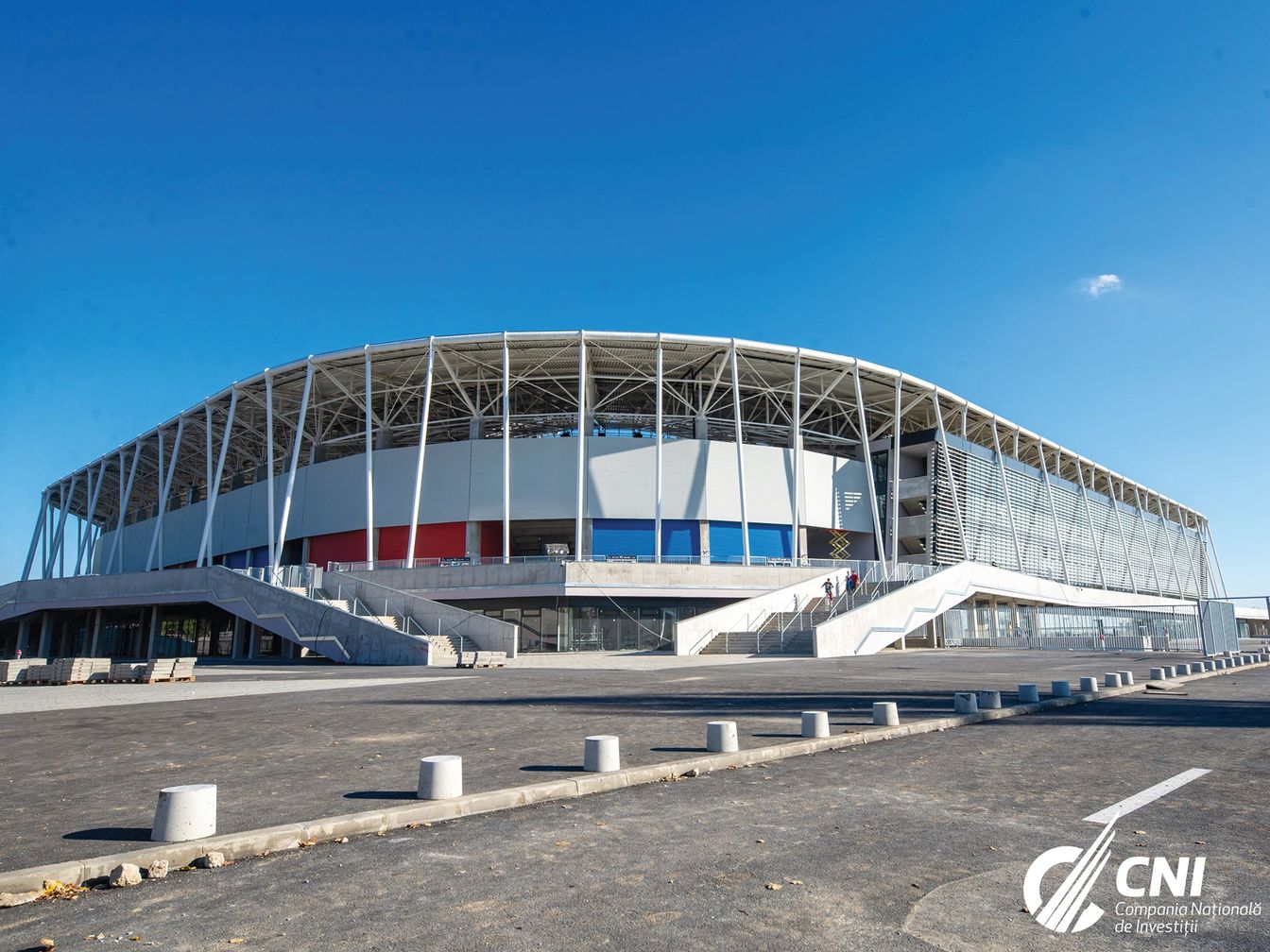 © Compania Națională de Investiții / CNI Facebook
Which Steaua will play at the new stadium?
The football project, worth nearly €100 million in total, was delivered by the Romanian government, as part of a nationwide programme. The formal anchor tenant is CSA Steaua, the rebuilt football club under the auspice of the defence ministry.
The old-new Steaua has just secured promotion to II Liga (second tier of Romanian football), having started from the 4th tier. The "second Steaua", now known as FCSB (after it was proven that the club was using Steaua's brand illegally), ran privately by Gigi Becali, has in turn ended second in the country, just behind CFR Cluj.
Among fans there's still a debate as to which Steaua to support. After all, Becali did provide international recognition for the team but he also did claim rights to a brand that wasn't his.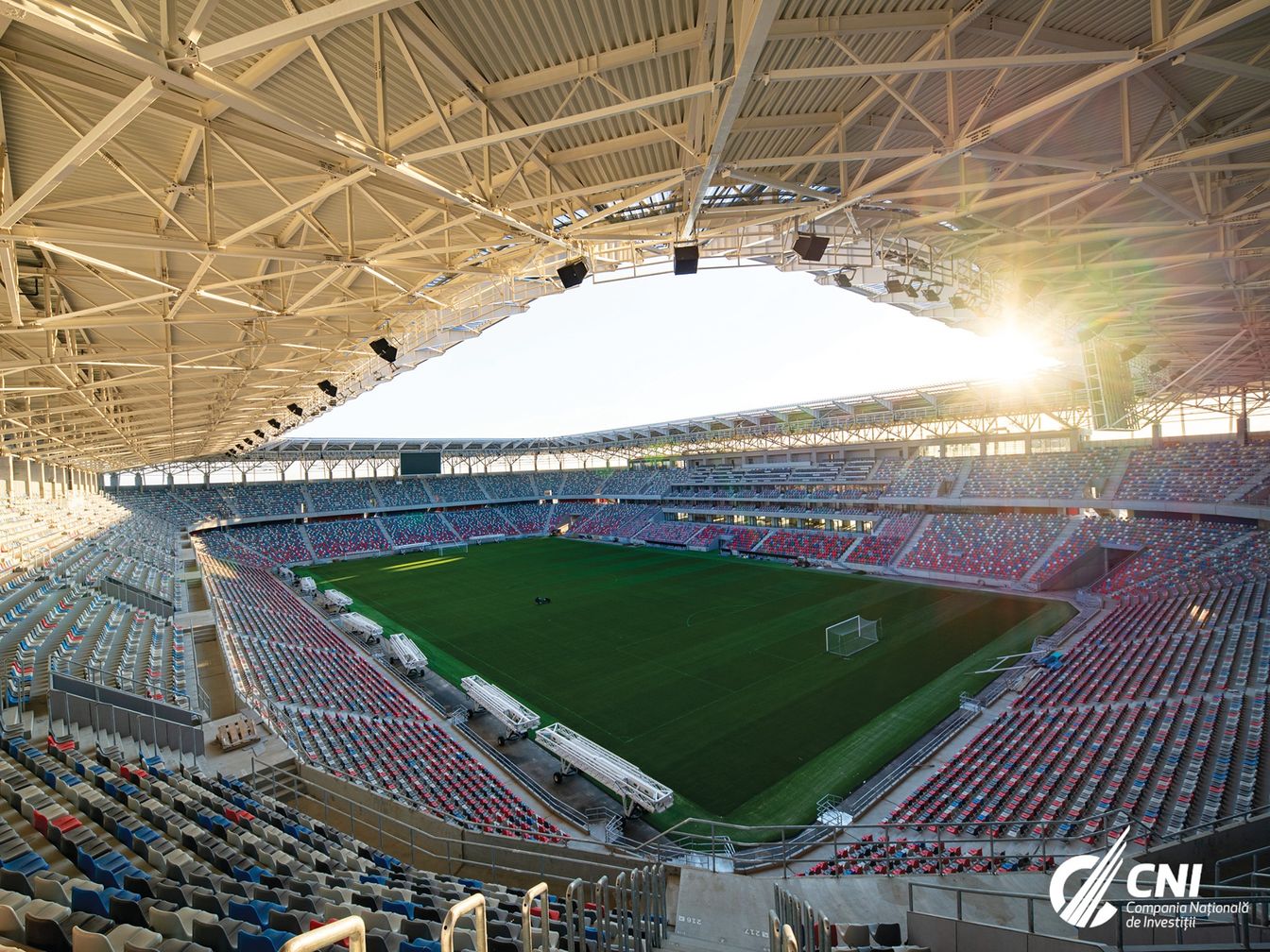 © Compania Națională de Investiții / CNI Facebook
Most ardent fans have very little doubt, they've shifted from FCSB to CSA Steaua some time ago. But FCSB can still draw people to their games. During Euro 2020 visitors may have spotted stickers and graffiti with content like "FCSB≠Steaua", that's part of how the conflict manifests itself in public spaces.
But, despite seemingly losing the fight, Gigi Becali remains defiant. In a recent interview he didn't just claim that his team will once more play in Ghencea (from which they're officially barred), he even thinks authorities will come back asking him to use the stadium.
I think they will ask us to play there. They are obliged. They have to justify the spending. Let CSA not believe that they will play there for free. he said, speaking to Pro X.
Becali thinks CSA Steaua will not be able to bear using the stadium at a commercial rate and tenancy of FCSB will be needed in the end. But as things stand, it seems Becali is in more of a pickle than CSA. His team even filed a bid to use the small national rugby stadium, which is yet to open. For now they're left with the national stadium, which is far too big on a regular basis.
Author: Michał Karaś