Bergamo: Atalanta announces third phase of stadium's revamp
source: StadiumDB.com [TS]; author: Tomasz
Gewiss Stadium will soon reach its final appearance. At the end of summer, the final stage of its modernization will begin, which will eventually end Atalanta's infrastructure problems.
South stand will be built from scratch
The reconstruction of the stadium in Bergamo has been divided into three stages. Two of them have already been completed. In the first phase (2019), the north stand (Curva Nord Pisani) was first demolished and then rebuilt from scratch. In the second stage (2020), the works focused on the eastern stand (Renaissance Tribune), which was refreshed.
The final phase of Gewiss Stadium's revamp will begin in September. The city of Bergamo is sympathetic to Atalanta's plans and approval for the construction itself should come in the next few weeks. Upon completion, the facility will have a capacity of 25,000.
© Atalanta Bergamo
The south stand (Curva Sud Morosini), like the opposite one, will first be demolished and then rebuilt from scratch. This time, the works will cover not only the stadium, but also its surroundings.
In the foreground of the south stand there will be an underground car park with 135 spaces for public use and 253 spots for the use of the Atalanta club. The parking lot should be ready 4 months after the completion of the new south tribune.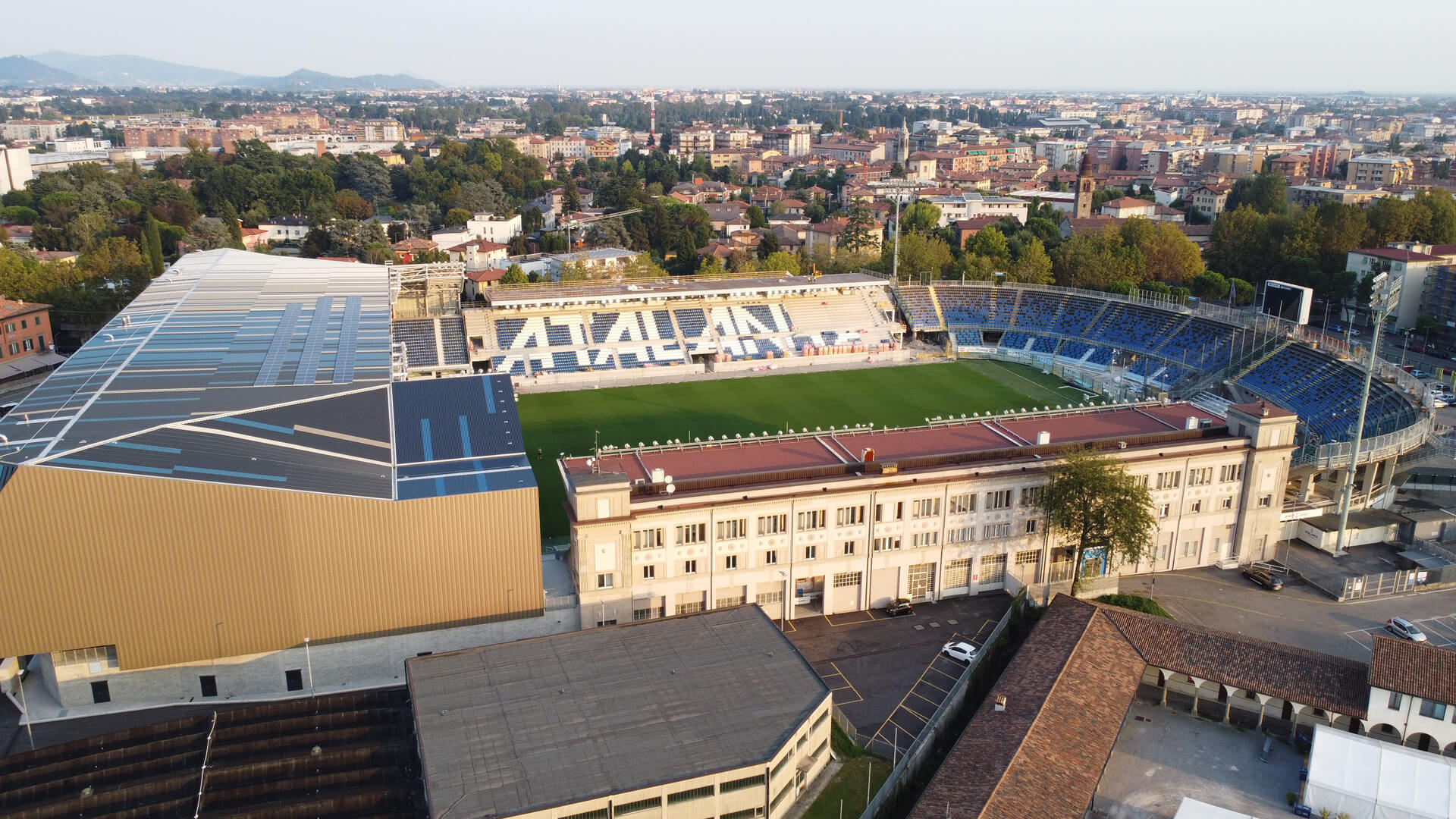 © Atalanta Bergamo
Underground car park increases city's budgetary revenues
Additionally, another 100 parking spaces will be created on the square in front of the aforementioned stand, above the underground car park. Construction of such a car park should provide the city of Bergamo with an annual income of € 2.65 million, which in turn could finance the modernization of the training centre (Campo Generale Utili) that Atalanta's youth used in the past.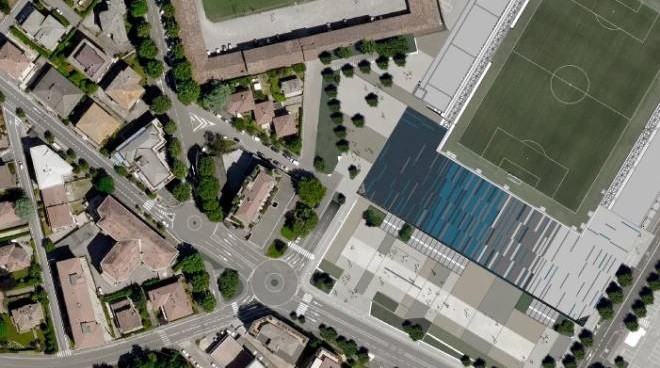 The area around the venue is to be more friendly to residents, including those who are not interested in football. The number of green spaces will increase and the number of fences surrounding the nearby square will go down. The redeveloped area will still allow for the organization of the traditional Saturday market. Additionally, new roundabouts will be built to improve traffic.
The works will last until February / March 2022 and "La Dea" will still be able to play games at home stadium. Before that, the team was forced to move to Reggio Emilia and Parma.
Author: Tomasz Sobura