Italy: Atalanta bracing for September
source: StadiumDB.com; author: michał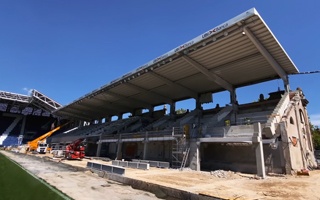 Reconstruction of the east stand is progressing in express pace, while the club also decided to quickly renovate the south curve for next edition of Champions League. As of yesterday all of the stadium budget, €40 million, is secured.
Yesterday Atalanta announced the contract with new primary sponsor, the Intesa Sanpaolo bank. Aside from sponsoring the main and youth squads, the bank is also the naming rights holder for the under-reconstruction east stand (known as the Ubi Tribune) at Gewiss Stadium.
The stand will not, however, bear the name of the bank. Rather, it will be known as the Rinascimento (Renaissance) stand. The name is associated with a wider programme of economic revival following COVID-19, ran by the city of Bergamo and Intesa Sanpaolo.
Another, possibly the most crucial part of the contract, is that Intesa Sanpaolo has signed a deal with Istituto per il Credito Sportivo, securing funding for the ongoing stadium redevelopment, to the tune of €40 million.
Champions League challenge
Because Atalanta has become a sensation not just in Italy but also in European football, reconstruction of Gewiss Stadium has to be adjusted to match the new tournament calendar. Not only are 'La Dea' still playing in the ending edition of Champions League, the club has secured a spot in the upcoming season of UCL by ending third in Serie A for the second time in a row.
For this reason Atalanta want to finish bulk of necessary work by early September, in order for the UEFA inspection (Sept 7-8) to approve Gewiss Stadium for Champions League games. The most urgent work is revamping the east side, which is changing by the day. Work is progressing at express pace and we should see all new prefabricated rows installed by the end of this week.
If UEFA approves the stand for use, it will be another major accomplishment by Atalanta after the delivery of the north curve. After all, the time frame between enabling works (June 25) and UEFA inspection is only about 2.5 months! Of course, there may be work remaining after the inspection but approval would be a success itself.
Atalanta would rather avoid playing any games at a neutral venue. In this edition they were using San Siro but in 2020/21 both Inter and Milan will be playing on similar or exactly the same dates. This would leave Mapei Stadium as a more distant and unwelcome option or... using any of UEFA's reserve stadiums in Cyprus, Greece, Hungary or Poland.
As any available option means additional costs and minimal matchday revenue, Atalanta opted for rapid addition of extra seats at Gewiss Stadium. That's why the south curve (due for demolition until 2021 or 2022) is being renovated to add some 4,000 seats. The steel-based lower rows added in 1984 have already been removed.
© Atalanta Bergamo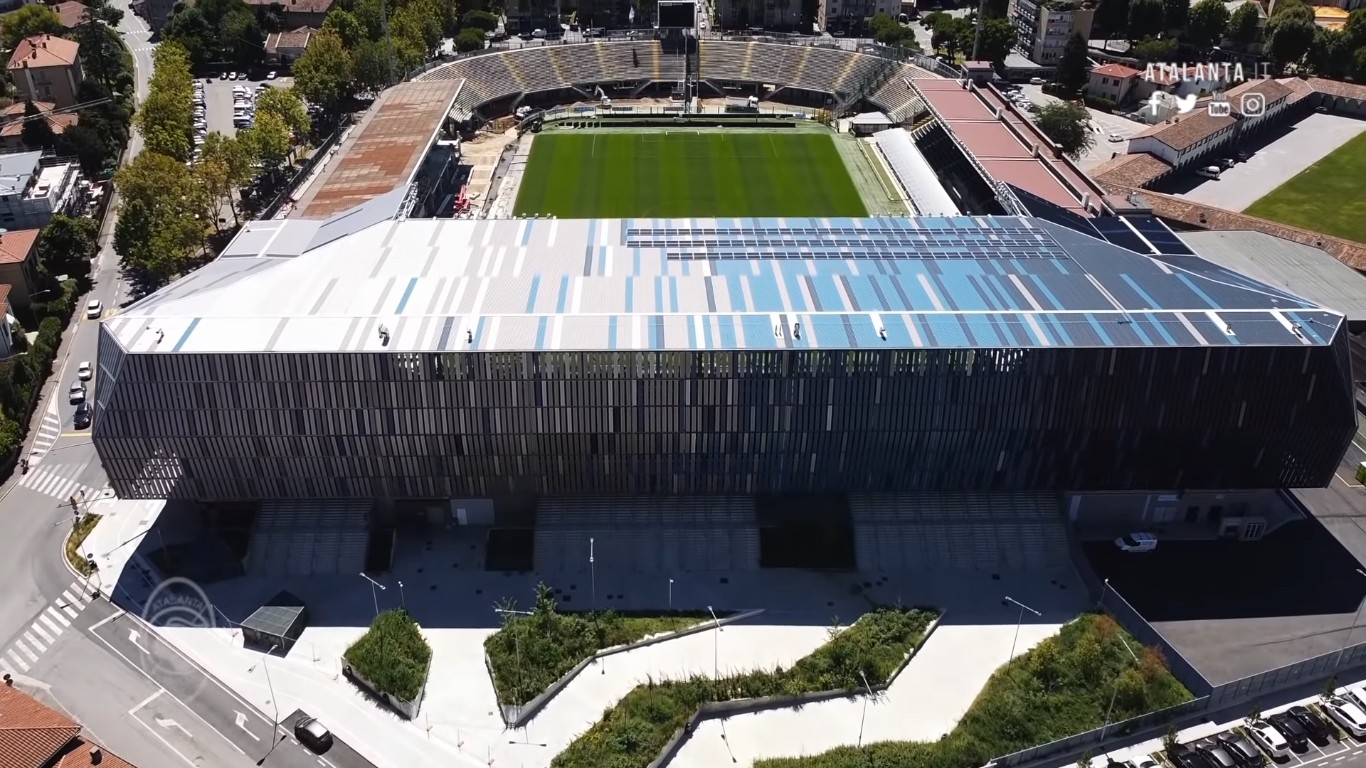 © Atalanta Bergamo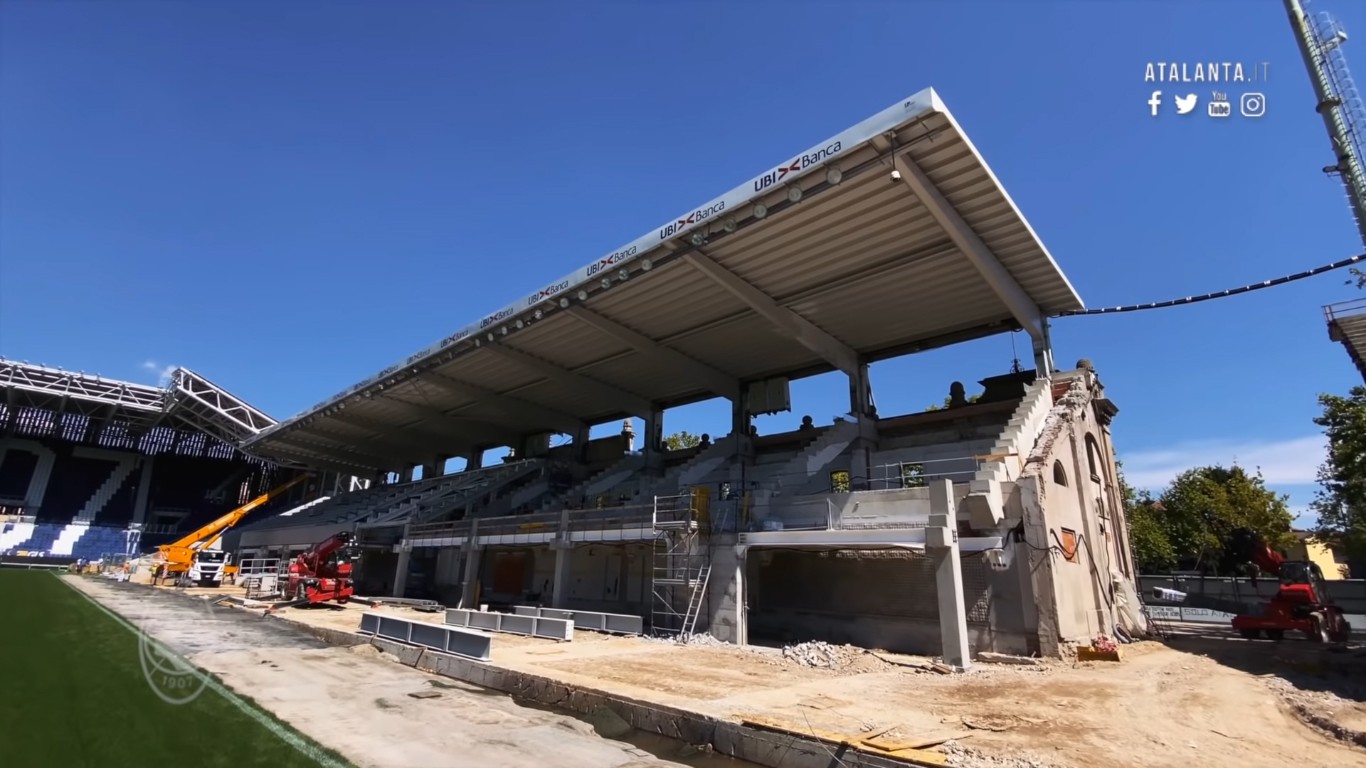 © Atalanta Bergamo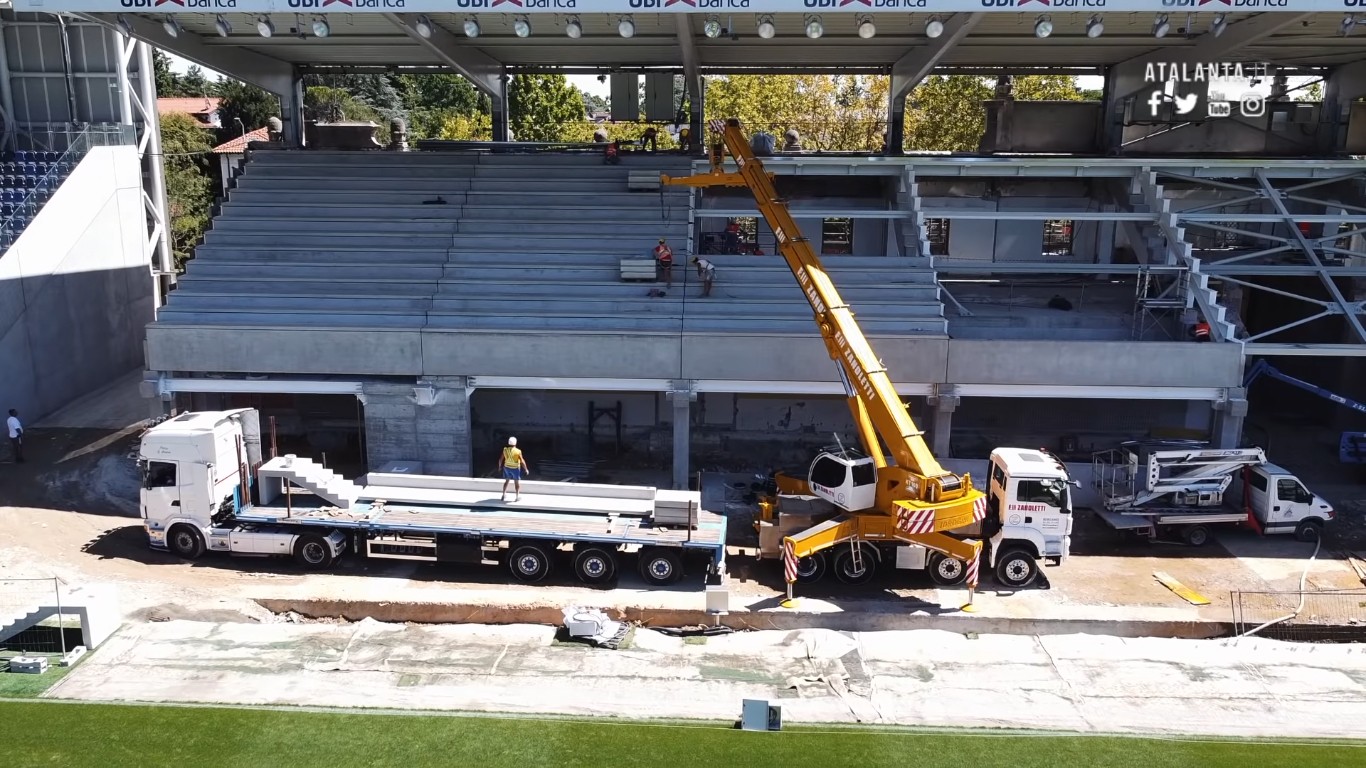 © Atalanta Bergamo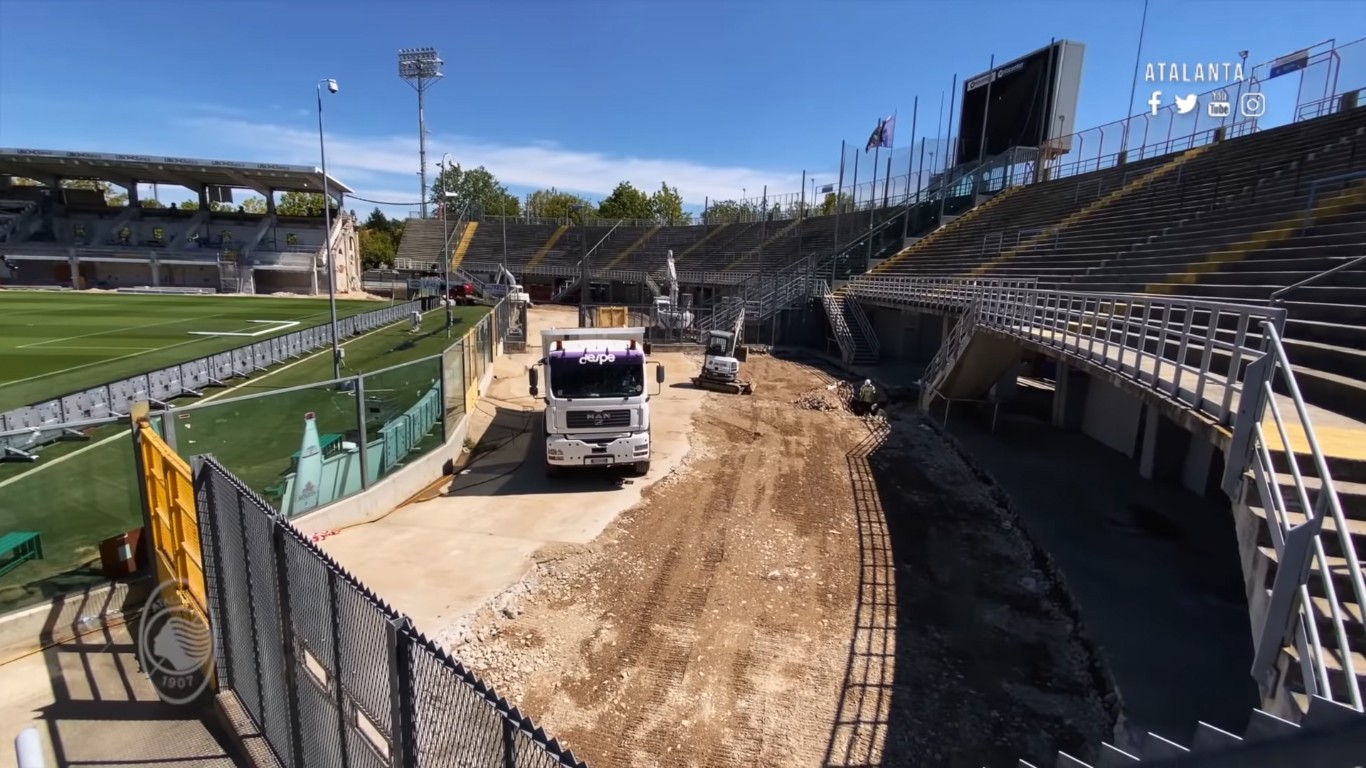 © Atalanta Bergamo