UEFA: Neutral stadiums in four countries submitted for UCL and UEL
source: UEFA.com; author: michał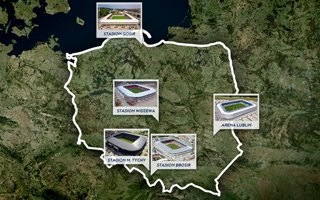 Should travel or local restrictions prevent a club from hosting its European trophy fixture at home, a neutral venue would be selected in one of four countries: Cyprus, Greece, Hungary or Poland.
Yesterday's teleconference between all 55 member associations of UEFA brought new details regarding the 2020/21 Champions League and Europa League format. We already knew that group and knock-out games would be one-legged instead of home and away fixtures (except for the Champions League playoff round). Now additional rules were set up in order to ensure that tournaments can be held in the challenging reality of COVID-19.
Once the host of a fixture is drawn, it's on that club to ensure that the match can be held. If restrictions on travel or organisation prohibit hosting the match at the side's stadium, a neutral venue has to be selected. Home clubs will forfeit matches if they fail to inform UEFA of restrictions, or if restrictions are imposed less than 48 hours before kickoff.
Four national associations have volunteered their stadiums as safe neutral grounds, also assuring a safe travel corridor would be created for both travelling teams. Should a neutral venue be needed, the host club would be able to select between Cyprus, Greece, Hungary and Poland as travel destinations.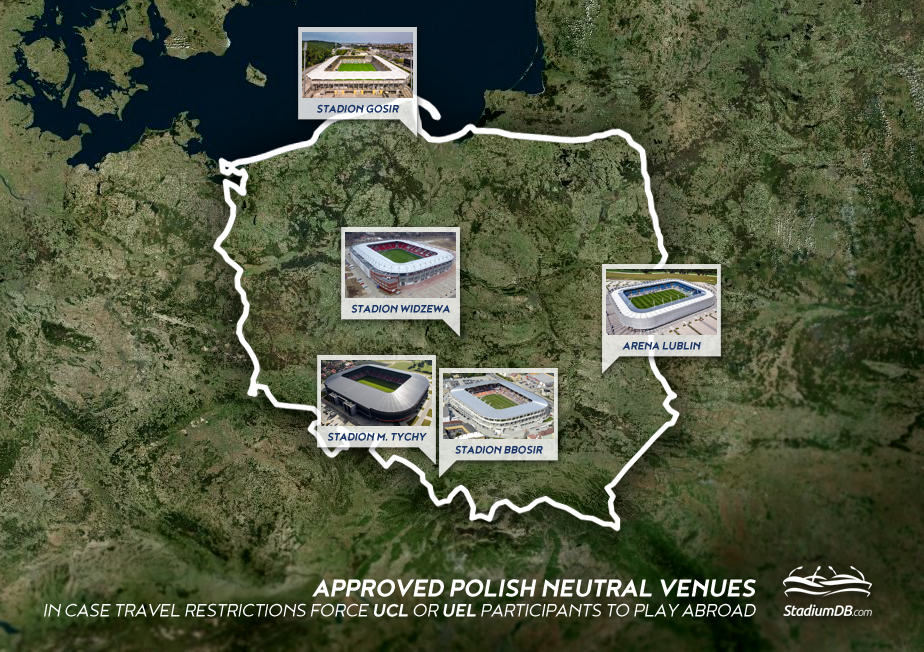 Complete list of available stadiums is yet to be released (likely early next week), however the Polish FA, PZPN, has revealed its venues. All of them are located within short distance from an international airport and their capacity varies between 15,000 and 18,000.
Further decisions, especially with regard to spectator participation, are expected in upcoming weeks. Another online meeting of UEFA members will take place in August.
Polish neutral venues: